They've kept their secrets for 50 years or more.The Queens of Code now share their stories of NSA's computing women.
About this event
Queens of Code is a women's technology history project that collects stories, experiences, and insights from women who worked in information technology at National Security Agency in the 1960s, 70s, and 80s.
Join NSA Queens of Code Laura Nelson, Kathy Jackson and Eileen Buckholtz in this virtual session. They will share their experiences of being technology pioneers at NSA as well as advice for students considering a STEM career.
All three lived in Maryland during their NSA careers. Queens of Code is bringing the NSA's computing women out of the shadows — allowing them to tell their stories and claim their rightful place in America's (and Maryland's) "HERstory."
The zoom link will be sent to registrants on January19, 2022.
50% of all donations will go to support STEM activities of the National Cryptologic Foundation and 50% to the MWHC as host.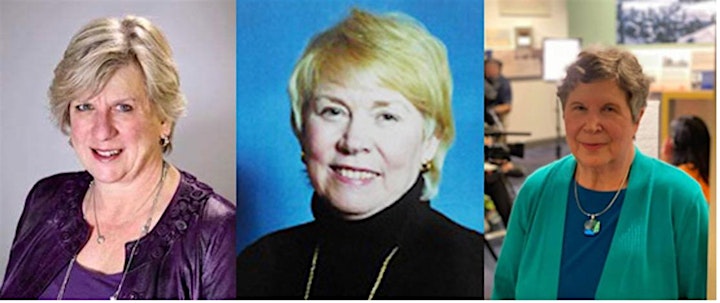 Organizer of Queens of Code-Stories of NSA's Computing Women
The Maryland Women's Heritage Center (MWHC), a 501(c) (3) non-profit, non-partisan organization, was established to preserve the past, understand the present, and shape the future by recognizing, respecting, and transmitting the experiences and contributions of Maryland women of diverse backgrounds and from all regions of the state.