Queens, NY---Tri-State Showcase - Hip Hop, Reggae, R & B, & All Talent Open...
Description
Open Mic Night Artist Showcase
Hip Hop, Reggae, and R & B, Poetry, Neo Soul, Cyphers
December 2018 was all about the performing and recording. Now it's time to bring it to the stage in January.
Showcase Teens from 7pm - 9pm (teens leave after segment) and Adults starting at 9pm, it a wonderful night of real, pure, crazy, talent!

This Showcase Will Be Lit with Hip Hop and Reggae Artists from all over NYC, NJ, CT, & Philly, etc.
Let's End The Year clapping for Talented Artists, ready to show you what they got.
Buy Your Tickets for Saturday, January 12th early, tickets at door $15 - availability not guaranteed.

PERFORMERS:
Purchase Tickets To Register and send your contact info, headshot, links by email: TheArtistMarketOnLinden@gmail.com and

Follow Us On Instagram: @TheArtistMarketOnLinden @QueensUndergroundPoets @LegacyFamRecordings


2 Beverage Minimum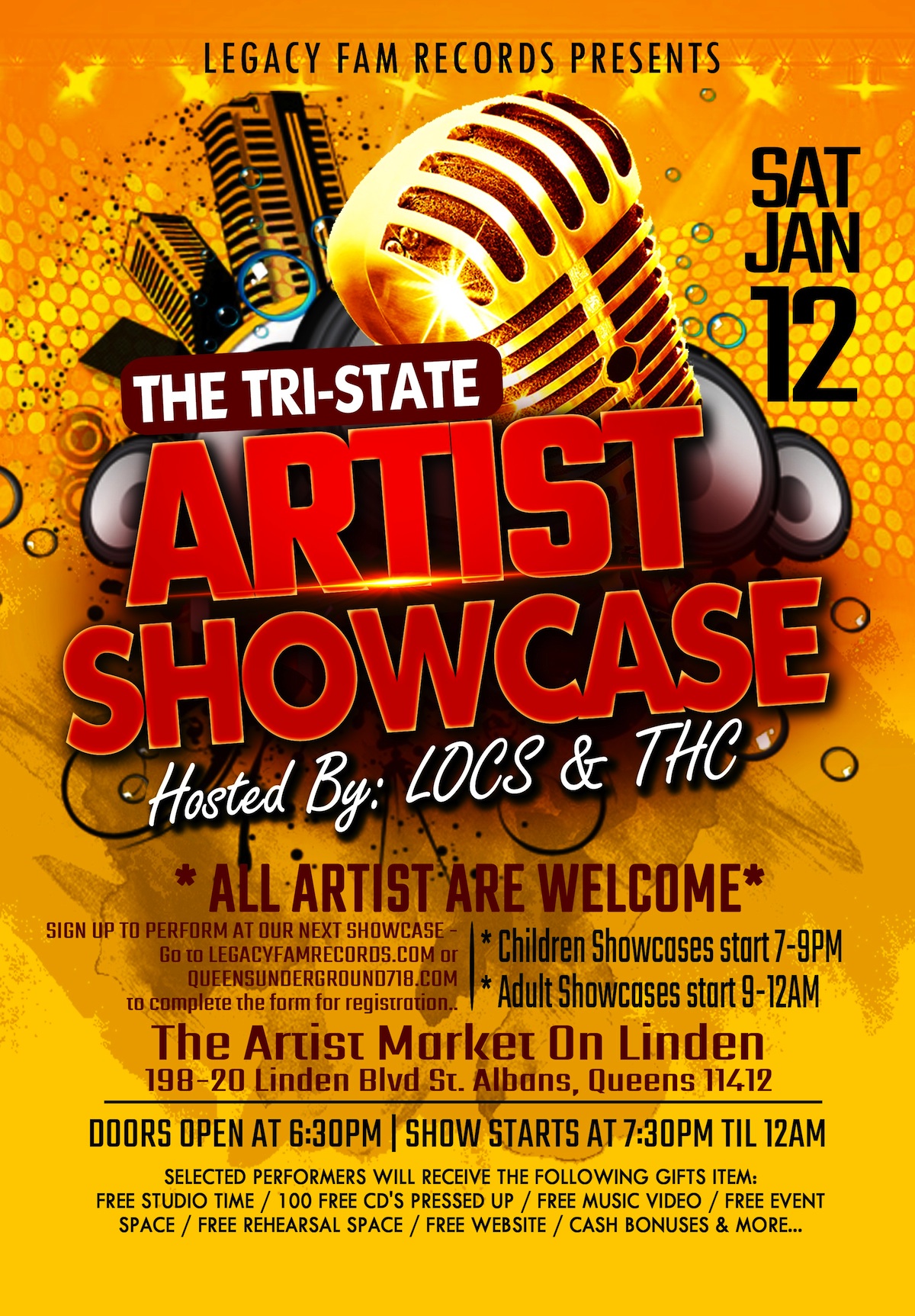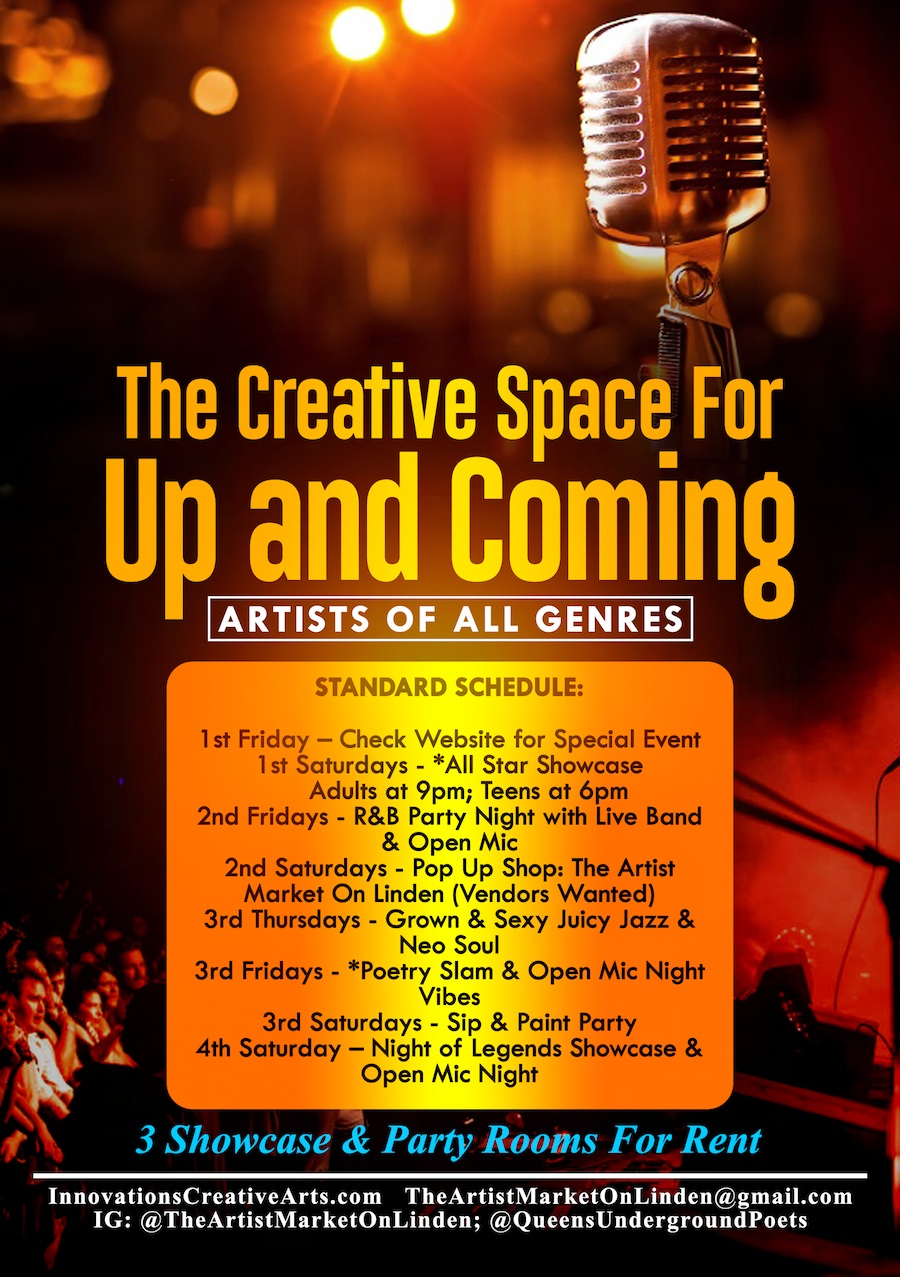 #rapmusic #rapper #reggaeartist #openmic #openmicnight #saturday #saturdayvibes #showcase #listeningparty #liveperformance #thingstodo #streetart #streetwear #food #drinks #recordingstudio #art #artist #livemusic #liveperfermances #showcase #rappersshowcase #hiphopartist #undergroundartist #indieartist #randbmusic #dessert #cupcakes #mocktails #recordingartist #cds @networking #aandb #visualartist #creativespace #upandcoming #entertainment #entertainer #promotions #marketing #branding #queensny #nycevents #nycevents #jamaicany #rochdalevillage #springfieldgardens #cambriaheights #laurelton #southeastqueens #brooklynny #bronx #longisland #southozonepark #queensvillage #statenisland #manhattan #newjersey #connecticut #philly #westchester #poet #spokenwordartist #fan #goat #legend #famous #recordingcontract