Multiple Dates
Queens, NY Poetry Valentines Day Poetry Showcase -Red Shoe Chronicles-OP...
Description
Valentines Day With The Queens Underground Poets
My, My, My.... It's The Red Shoe Chronicles Valentines Day Showcase
It's a Date at 8 for Uncensored Love Poems, Spoken Word, Song, & Champagne, and I'm sure a little Chocolate to keep the mood going.
Valentine's Day Special $5 tickets, $8 at the door.
VIP Table (reserve in advance) $20 for two including desserts
Ready To Perform: Once you have paid for your ticket, please email to let us know what you'd like to perfrom, as space is limited!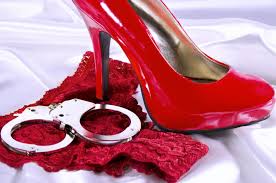 ---
Poetry Nights
With your Host M.A. Dennis - the rhythm and the beat of poignant words, clever stories, deep messages - it's often raw - always uncensored - and the way Poets make it happen - bringing in the light, unguarded, and always brilliant. Now that's a Friday Night Vibe - Nights On Linden Blvd., Queens.

Must be 18 years of age. Doors open 7:30. Refreshments available. Best To Sign-Up in advance, but Walk-Ins Welcome (Poetry, Singers, Rappers).
Email: QueensUndergroundPoets@gmail.com with all of the vital details and all of your contact info.
Follow us: IG @QueensUndergroundPoets and @QueensCenterArts
Watch For the new Website: QueensUnderground718.com
Featuring a Live Radio Show, Live Talk Show, Digital Magazine, & Onsite Recording Studio
-All about your favorite Poets, Performers, Visual Artists & Entrepreneurs
A Friends and Family Event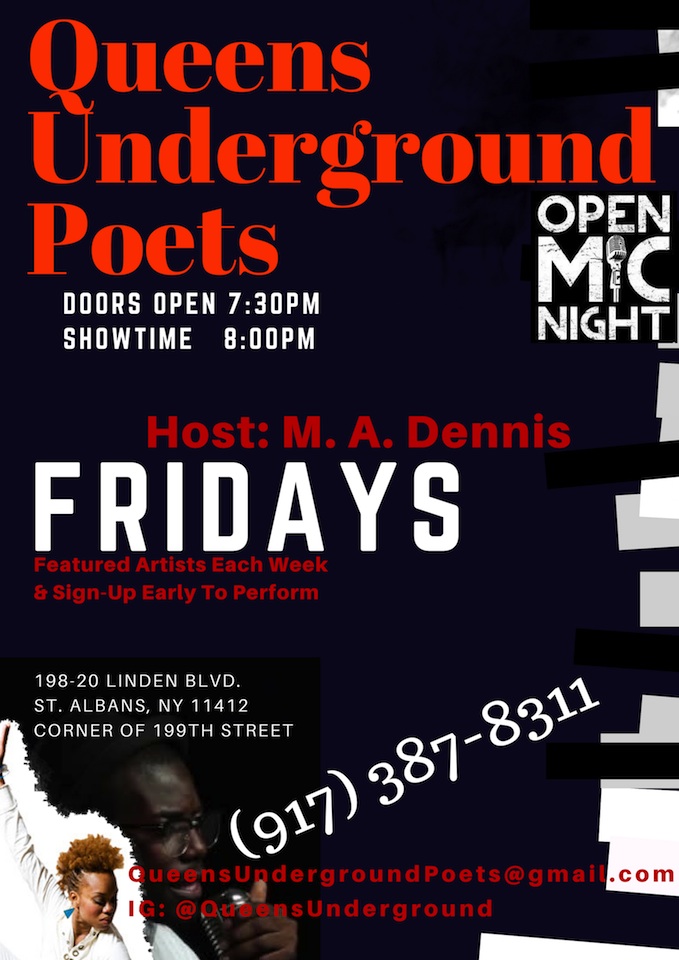 Rent Our Stage and Space For Your Own Showcase