Multiple Dates
Queens, NY Poetry Slam Contest $150 & Open Mic (Poets, Singers, Musi...
Description
Slam Poetry Contest April 2019 Winner takes $150 Cash Home



Ready To Perform: NEXT SLAM IS MAY 16TH
Once you have paid for your ticket, please email to let us know what you'd like to perform, as space is limited!
Poets, Singers, Musicians, Cover Songs & Singing Groups Welcomed!
---
Poetry Nights
NEXT SLAM: MAY 16TH
With your Host M.A. Dennis - the rhythm and the beat of poignant words, clever stories, deep messages - it's often raw - always uncensored - and the way Poets make it happen - bringing in the light, unguarded, and always brilliant. Now that's a Friday Night Vibe - Nights On Linden Blvd., Queens.
Must be 18 years of age. Doors open 7:30. Refreshments available. Best To Sign-Up in advance, but Arrive Early for same day Sign-Up (Poetry, Singers, Musicians).
Email: QueensUndergroundPoets@gmail.com with all of the vital details and all of your contact info.
Follow us: IG @QueensUndergroundPoets and @QueensCenterArts
Watch For the new Website: QueensUnderground718.com
Featuring a Live Talk Show, & Onsite Recording Studio
-All about your favorite Poets, Performers, Visual Artists & Entrepreneurs
A Friends and Family Event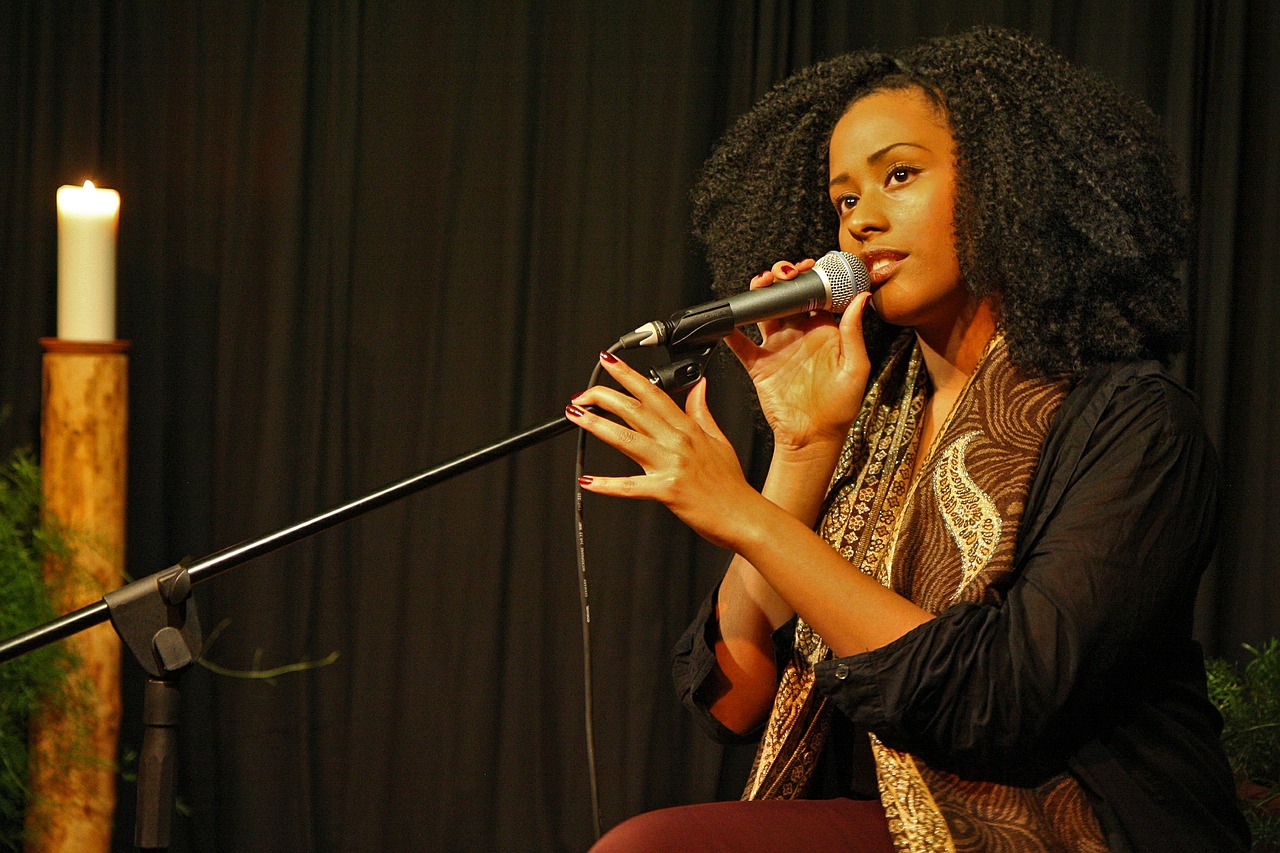 Rent Our Stage and Space For Your Own Showcase
#poet #author #spokenword #storyteller #lyrics #prose #poetryandjazz #underground #indie #artist #voice #speakeasy #Slam #poetryslam #slampoety #contest #newpoet #bestpoet #poetlaurete #wirter #video #singer #musician #ranb #jazz #neosoul #reggae #femalepoet #blackmenwrite #selfexpression #openmic #openmicnight #food #fashion #mocktalls @healthandwellness #mentalhealth #poetscafe #liveperformance