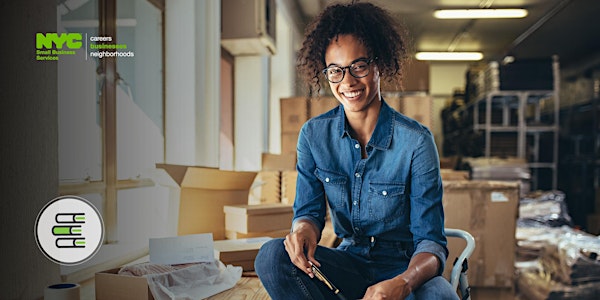 Queens Night Market Series, Part 2: Operations & Profitability
Queens Night Market Series, Session II: Operations & Profitability
By NYC Department of Small Business Services
Date and time
Wednesday, March 8 · 6 - 9pm EST
Location
Queens Borough Hall 120-55 Queens Boulevard Queens, NY 11424
About this event
Location: Queens Borough Hall Room 200. Please register in advance. Light snacks and refreshments are to be provided courtesy of Citizens and Queens Night Market.
Session II – Operations & Profitability
Many businesses fail not because of a bad business idea, but because there was no system that standardized, measured, and improved its operations. Through systems and good financial management, your business can be successful. The goal of this course is to help you translate your business concept into an efficient operation that continuously improves and raises your bottom line and introduce key business finance terms and concepts in everyday language.
By the end of this course, you will have completed the following:
1. Understood the value and components of a business operational plan
2. Defined the processes, resources, and partners specific to your business
3. Identified your business's critical processes, and explored alternative processes for them
4. Defined your Key Performance Indicators (KPIs)
5. Understood the basic business financial terms
6. Worked with basic financial statements
7. Defined the difference between a business's start-up and operating expenses
8. Calculated gross margins, break-even points, and profit goals for a sample business
You can register for the other seminars below:
Session I – First Steps & Creating a Business Idea: Wednesday, March 1st, 6:00 pm-9:00 pm - Register here.
Session III – Marketing Strategy & Social Media: Wednesday, March 15th, 6:00 pm-9:00 pm - Register here.
Queens Night Market, NYC Department of Small Business Services (SBS), Queens Borough President Donovan Richards, and Queens Economic Development Corporation are partnering with Citizens Bank to host a series of free small business seminars! The seminars will cover various topics such as creating a viable business idea, industry and competitor analysis, branding and marketing, social media, food service operations, and obtaining requisite permits. The seminars will also cover Queens Night Market topics and feature guest speakers, networking, and Q&A opportunities.
These seminars are free and open to vendors interested in the Queens Night Market, and also open to anyone who wants to start a business in NYC.
For those interested in the Queens Night Market, check out the website and vendor application at http://www.queensnightmarket.com
About the organizer
The NYC Department of Small Business Services helps unlock economic potential and create economic security for all New Yorkers by connecting New Yorkers to good jobs, creating stronger businesses, and building thriving neighborhoods across the five boroughs.
You can register for all of our free events and courses, including BE NYC and WE NYC events on Eventbrite. For questions about individual courses or to register over the phone, please contact our staff at one of our NYC Business Solutions Centers.
For more information on all of our services, call 888-SBS-4NYC (888-727-4692) or visit nyc.gov/sbs.