Description
"Queens Library Presents… The Diversity of Romance." Meet authors who will talk about why everyone loves "love," and about romantic fiction that comes in all races, sexual orientations and heat levels, from chaste to spicy. This is a hot ticket, reserve now!
Meet Ursula Renee, author of multicultural romances such as "A Bookie's Odds." We'll welcome LaQuette, whose books such as "Divided Heart," turn the heat level to sizzling. Hear Kate McMurray, author of gay romantic fiction like "Such A Dance." Jean C. Joachim will round out the program. She authors the First and Ten series of football-themed romance, such as "Griff Montgomery, Quarterback."
Feel free to continue the conversation over drinks and/or excellent dining options, before or after. (Food and beverage costs are not included in the ticket price.) What a great way to warm up a January evening!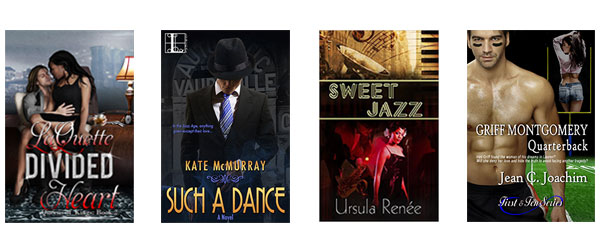 Support the Queens Library
Queens Library Presents events are organized and hosted by Queens Library Foundation to raise funds for Queens Library programs and services. Queens Library Foundation is registered as a 501(c)(3) non-profit organization. Contributions to the Queens Library Foundation are tax-deductible to the extent permitted by law.