Queens, Jamaica, NY **Talented Teen Showcase** Hip Hop, Reggae, R & B, Open...
Description
Talented Teens Open Mic Night Artist Showcase
Hip Hop, Reggae, and R & B, Poetry, Neo Soul, Cyphers
Bring Your Talented Teen to Hit The Stage from 6:30pm - 9pm (teens leave after segment) and Adults starting at 9pm, it a wonderful night of real, pure, crazy, talent!

This Showcase Will Be Lit with Hip Hop and Reggae Artists from all over NYC, NJ, CT, & Philly, etc.
Buy Your Tickets for Saturday, January 12th early, tickets at door $15 - availability not guaranteed.



PERFORMERS:
Purchase Tickets to Perform.
Children and Teens must be accompanied by an Adult.
Once you have paid for your tickets and your guest's tickets, please email your links and headshot to TheArtistMarketOnLinden@gmail.com. Pictures not forwarded by Wednesday, January 9th may not be included on the website before the event.
Follow Us On Instagram: @TheArtistMarketOnLinden @QueensUndergroundPoets @LegacyFamRecordings


Advance Sign-Up Required. To perform and participate in the Showcase Compilation CD release, you must submit two (2) of your best songs (MP3 or WAV Files) By No Later than 11/23/2018.
Send all songs to: TheArtistMarketOnLinden@gmail.com


2 Beverage Minimum (water, soft drinks, juice available for teens)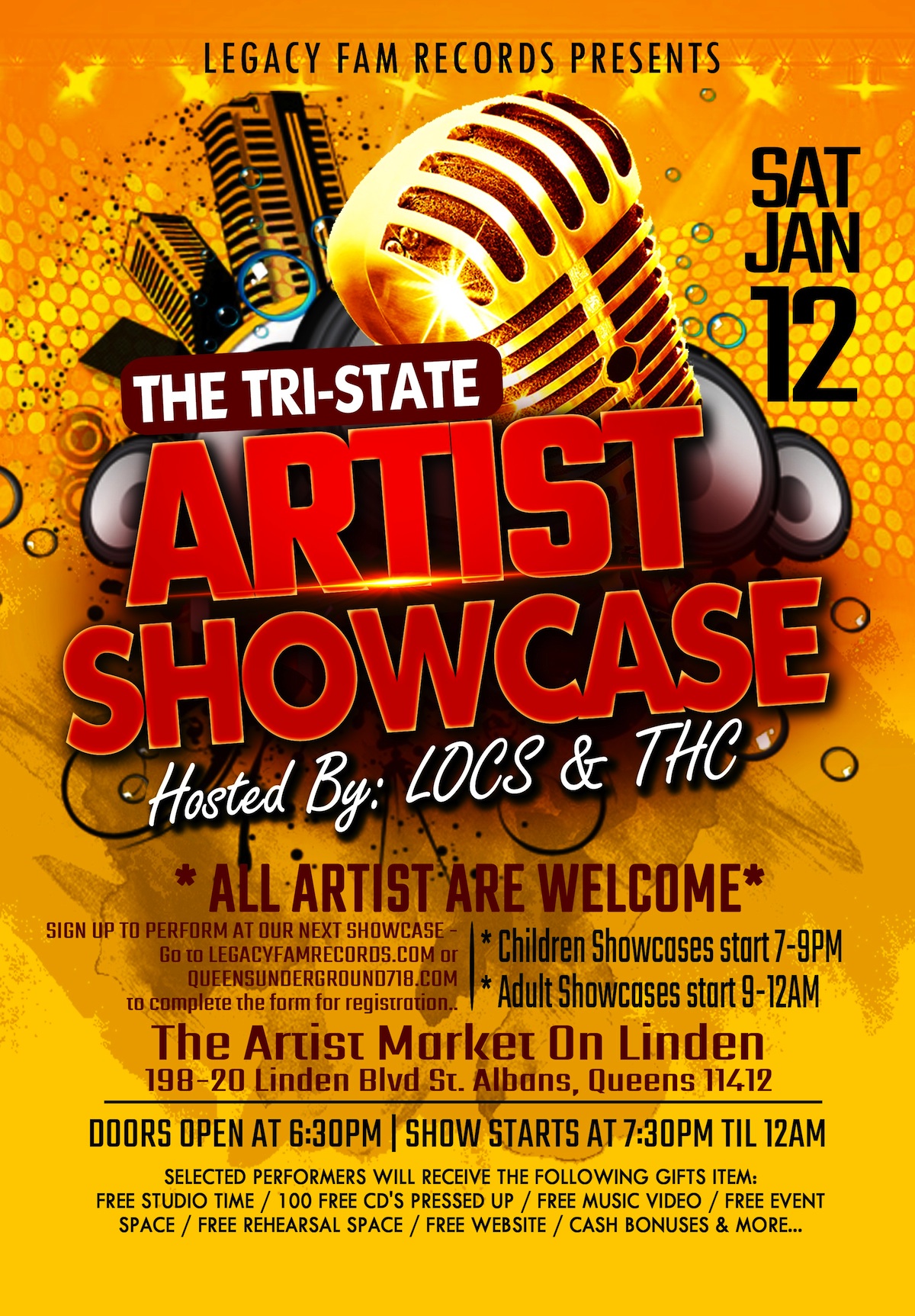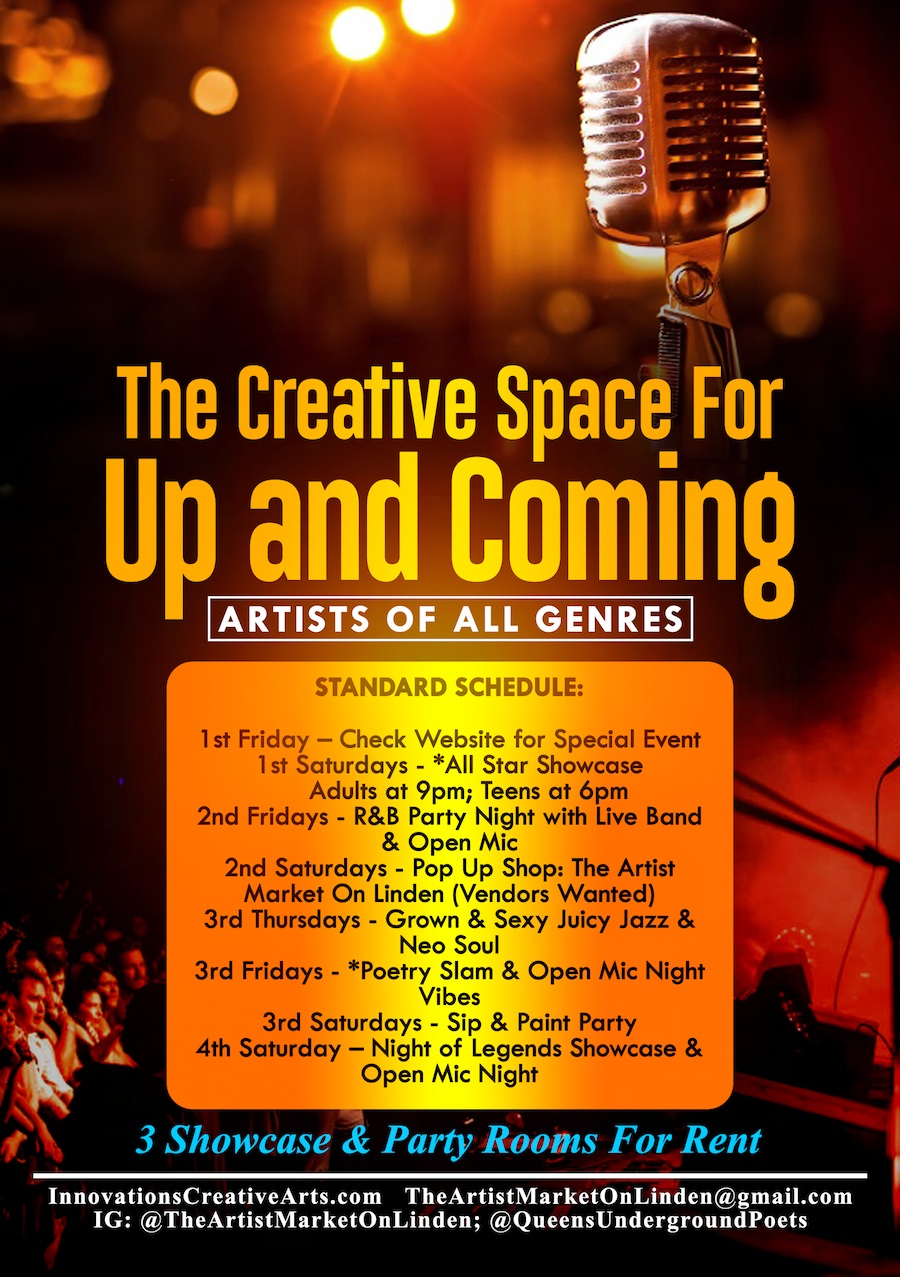 #rapmusic #rapper #reggaeartist #openmic #openmicnight #saturday #saturdayvibes #showcase #listeningparty #liveperformance #thingstodo #streetart #streetwear #food #drinks #recordingstudio #art #artist #livemusic #liveperfermances #showcase #rappersshowcase #hiphopartist #undergroundartist #indieartist #randbmusic #dessert #cupcakes #mocktails #recordingartist #cds @networking #aandb #visualartist #creativespace #upandcoming #entertainment #entertainer #promotions #marketing #branding #queensny #nycevents #nycevents #jamaicany #rochdalevillage #springfieldgardens #cambriaheights #laurelton #southeastqueens #brooklynny #bronx #longisland #southozonepark #queensvillage #statenisland #manhattan #newjersey #connecticut #philly #westchester #poet #spokenwordartist #fan #goat #legend #famous #recordingcontract