Description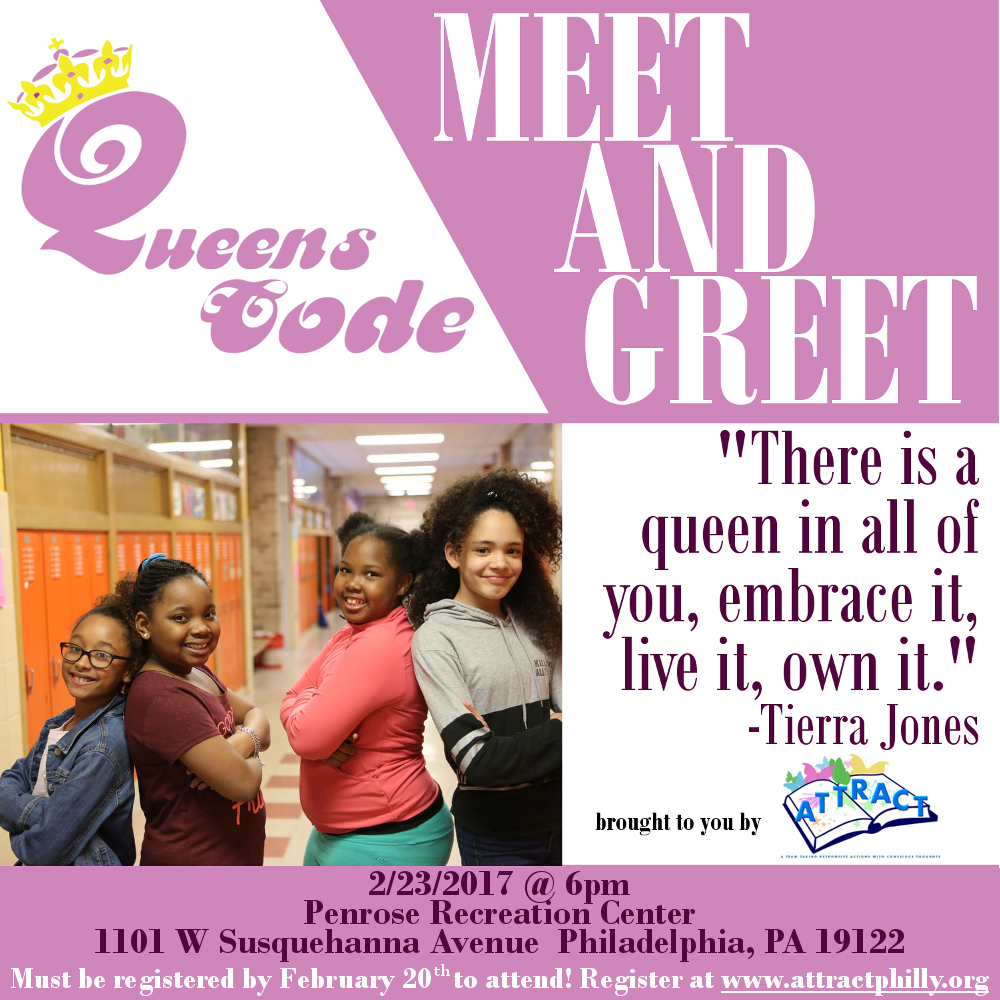 ---
We're PLEASED to annouce that QUEEN'S CODE Registration is NOW OPEN!!!!!
"Queen's Code" is a FREE 10-month mentoring program designed to encourage and empower young girls ages 10-16 to embrace their inner beauty. The program focuses on the social and physical aspects of a young lady's development. During the program the young ladies will take advantage of service initiatives and outreach programs to increase their awareness of social issues.
Queening sessions include topics such as: Self-esteem, Dress for Success, Anti-Bullying, College Readiness, Dining Etiquette, Financial Literacy and Conflict Resolution. The sessions are lead by our dedicated mentors, as well as professional women that has an expertise in the topics listed above.
Join US on Friday, February 23, 2018 for our Spring Meet and Greet!!!!
Event Location: Penrose Recreation Center Start Time: 6:00pm-7:30pm
Event Agenda Includes:
6:00pm-6:30pm: Meet and Greet
6:30pm-7:15pm- Program Overview and Details
7:15pm-7:30pm- Wrap Up
During this time, you will have the opportunity to learn more about the program and hear from some of the current members. RSVP is required for this event.
*Please note: a Parent/Guardian must be in attendance*
For additonal information about A.T.T.R.A.C.T. Philly Inc, visit www.attractphilly.org