About this Event
DINNER FRIDAY @ 7P.M. - 10 P.M.
SEMINAR SATURDAY 9: A.M. - 1:00 P.M.
REGISTRATION COVERS BOTH DAYS AND IS NON-REFUNDABLE
QUEENOLOGY is a women's empowerment movement facilitated by RC Blakes and Lisa Blakes of the United States of America. The movement stems from the book, QUEENOLOGY- There's a Queen in you.
The LIVE QUEENOLOGY EXPERIENCE is intimate and spiritually impactful. On Friday night @ 7pm, dinner will be served; networking; and RC and Lisa open the floor to field questions of all kinds.
On Saturday @ 9:00 a.m. RC will teach-THE 5 TENETS OF QUEENOLOGY. This is a four to five hour intensive. It focuses on adjusting the broken consciousness of the woman and helping her to awaken to queen consciousness.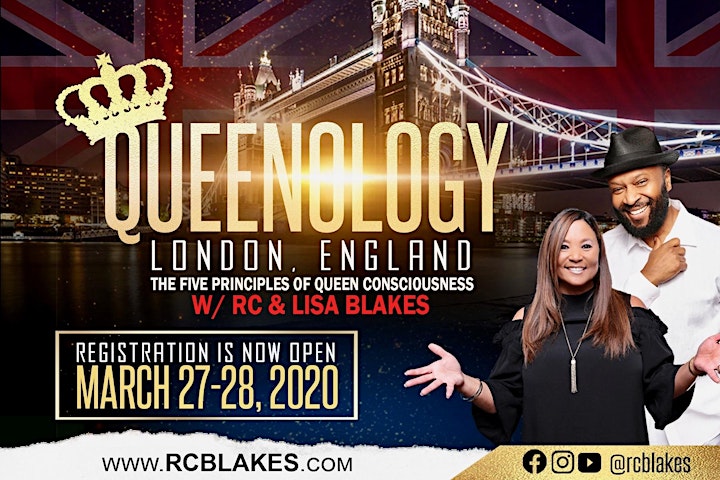 PLEASE USE THE BELOW LINK TO RESERVE YOUR HOTEL ROOM.
http://eventsathilton.com/show/5def8f107464ae1560dce341