Description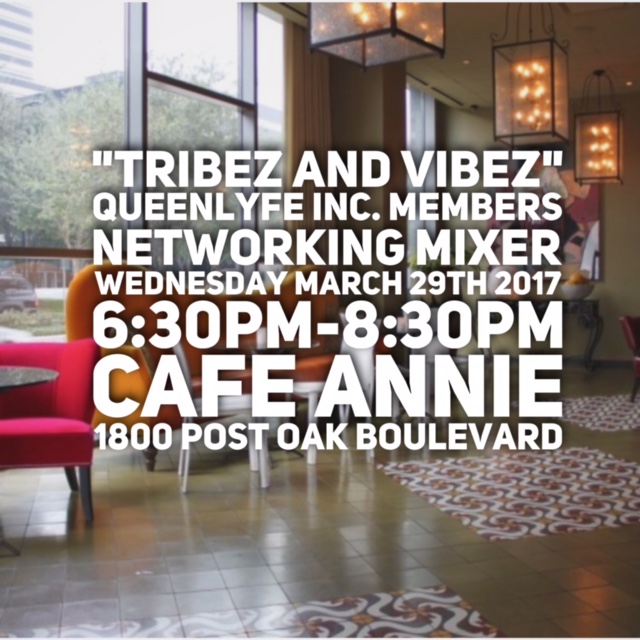 Tribez and Vibez
Come and vibe with the QueenLyfe Inc. Board as we welcome our new member to the movement! This exclusive members only experience will be an opportunity to build connections with other members, and learn about upcoming volunteer opportunities within QueenLyfe Inc. When Queens connect, magic happens. See you there!
#WhenQueensConnect
#LyfeMembers
#QueenLyfe
Cafe Annie's Happy Hour Menu found at: http://www.cafeanniehouston.com
If you are not a member but interested in joining the movement? Complete the membership application at: http://queenlyfe.org/join-the-movement/
After joining the movement, you will be able to RSVP for this event.