Description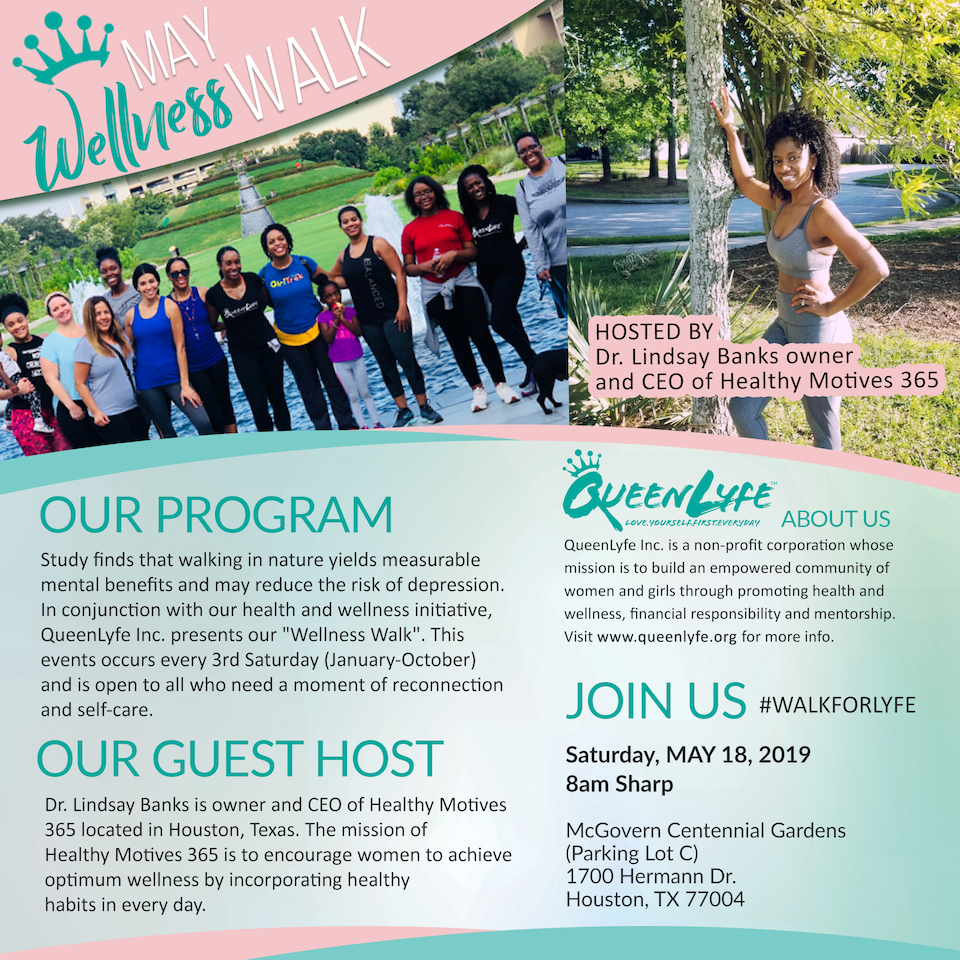 QueenLyfe Inc. Presents THE WELLNESS WALK (MAY EDITION)
We sipped and we shared, now it's time to walk it out! This will be right on time as MAY flowers are blooming and our forecast is projected to be rain free.
Our featured health and wellness expert is Dr. Lindsay Banks, owner and CEO of Healthy Motives 365.
The mission of @healthymotives365 is to encourage women to achieve optimum wellness by incorporating healthy habits in every day life. Dr. Lindsay educates her clients on the importance of daily physical activity, healthy eating habits and developing a positive mindset. You are encouraged to walk at your pace while connecting with other participants.
Align your mind, body and spirit for good health and wellness. Join us on this journey of sisterhood, connection, healing, releasing and self-care.
Connect and reflect with Dr. Lindsay and #QueenLyfe on MAY 18th! See you there.
Location: 1500 Hermann Dr. Houston, TX 77004 (Lot C cross streets are Hermann Dr. and Crawford St.) Use bike racks as your landmark.
Time: Affirmations Stretch 8am. Walk will begin promptly at 8:15am
*If you arrive after 8:15am, please walk independently and meet us at McGovern Centennial Gardens at 9:30am for our group picture.
Questions? Contact: 281-972-5220 or info@queenlyfe.org
#QueenLyfe #WellnessWalk