Description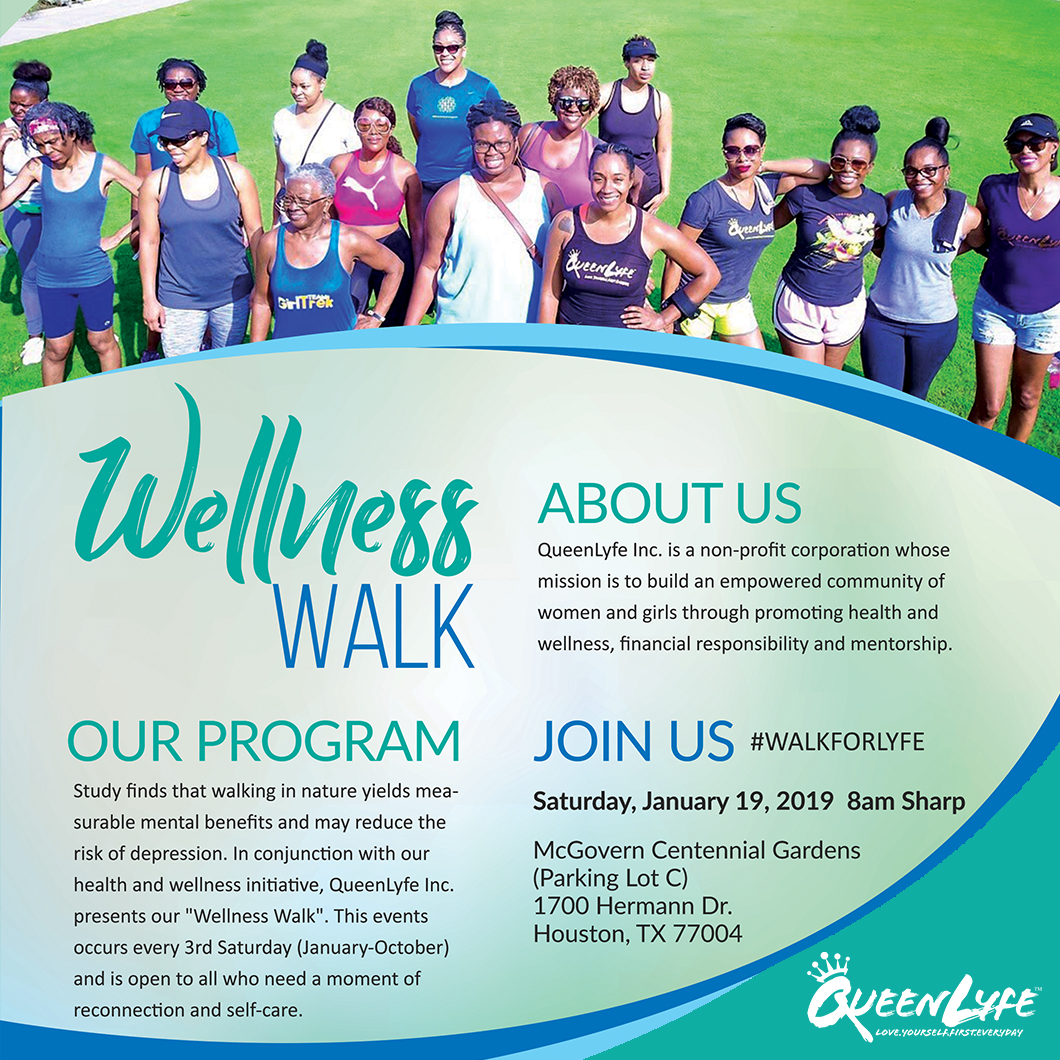 QueeLyfe Inc. Presents THE WELLNESS WALK (HERstory Edition)
On March 16th, 2019 at 8am, we will #WalkforLYFE! What better way to honor Women's History Month by amplifying women's voices to honor the importance of self-care. This scenic 2.5 mile walk is open to all who need a moment of reflection and self-love. You are encouraged to walk at your pace while connecting with other participants.
Align your mind, body and spirit for good health and wellness. Join us on this journey of sisterhood, connection, healing, releasing and selfcare.

*Are you a Mental Heath or Wellness professional who is interested in being featured? Email us for details info@queenlyfe.org.

Meet Up Location:
1700 Hermann Dr. Houston, TX 77004 (Lot C between Hermann Dr. and Crawford St.)

Time: Affirmations Stretch 8am
Walk will begin promptly at 8:15am

*If you arrive after 8:15am, please walk independently and meet us at McGovern Centennial Gardens at 9:30am for our group picture.
Questions? Contact: ‭‭281-972-5220 or info@queenlyfe.org
Are you interested in sponsoring a #WalkForLYFE? contact info@queenlyfe.org