Description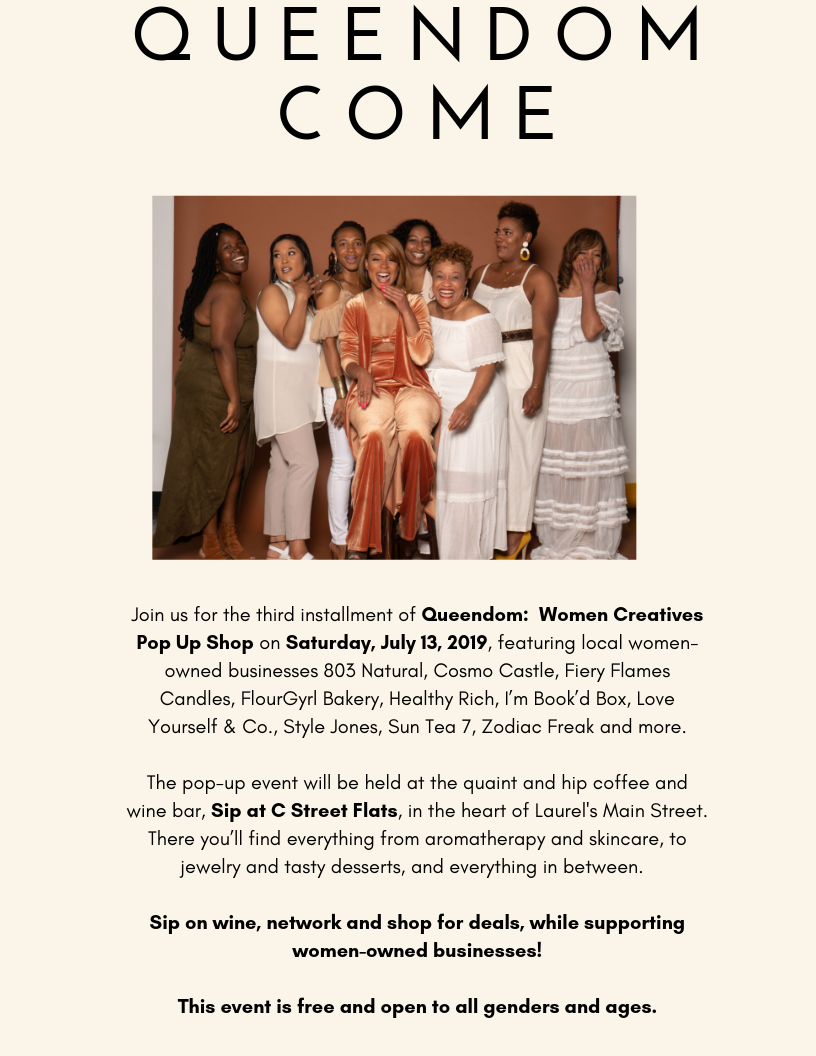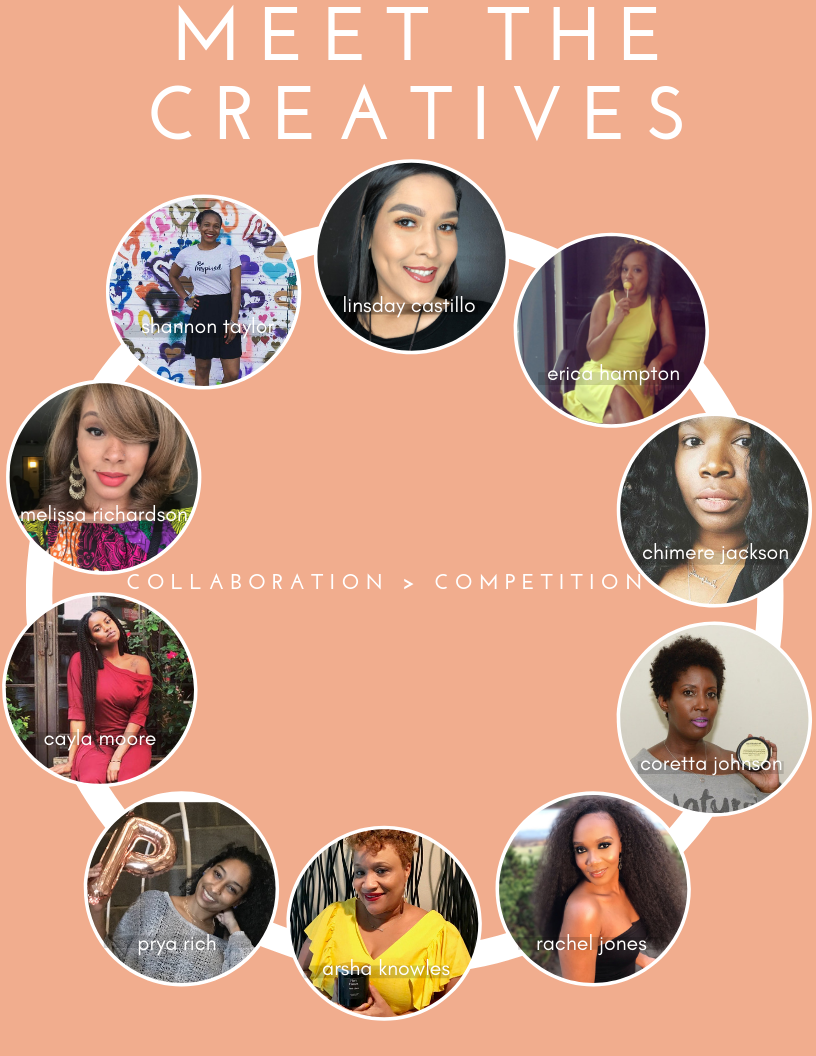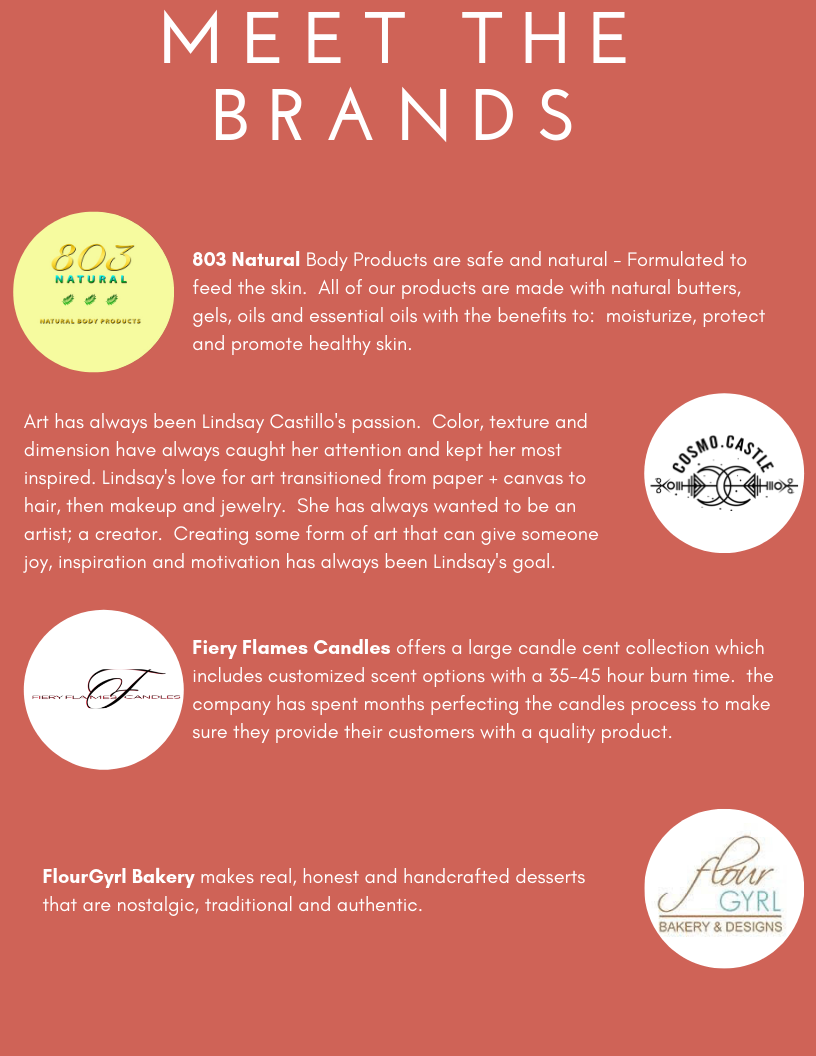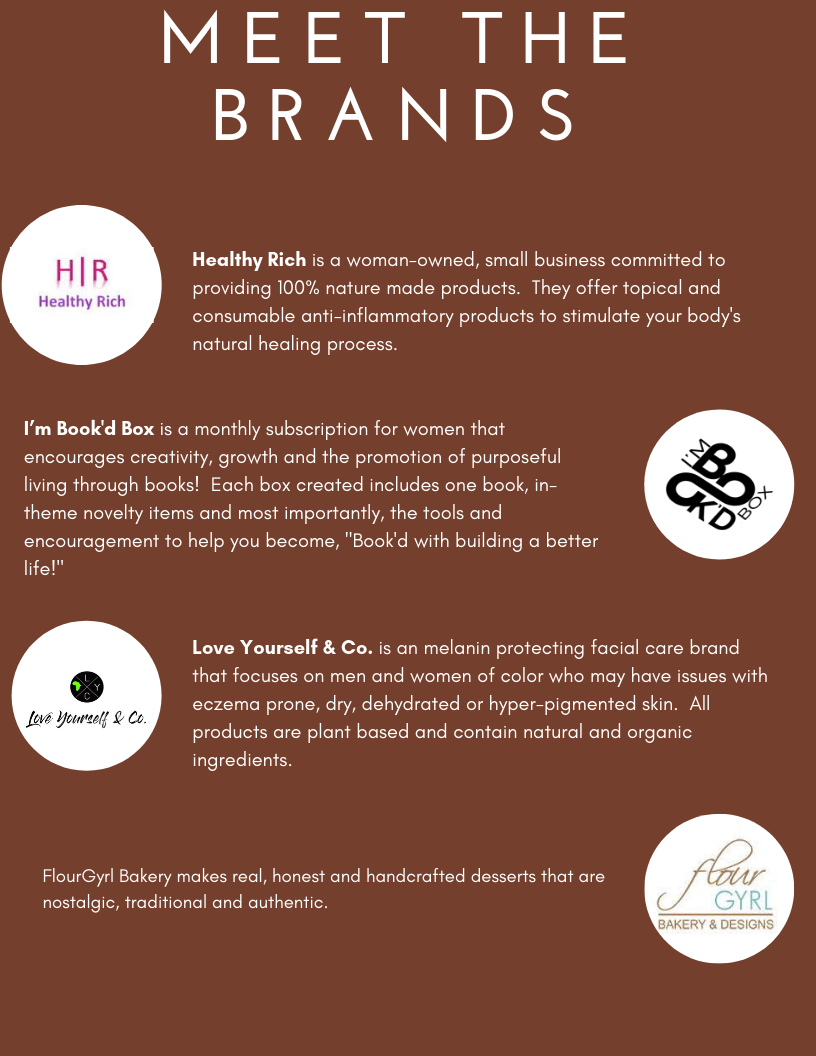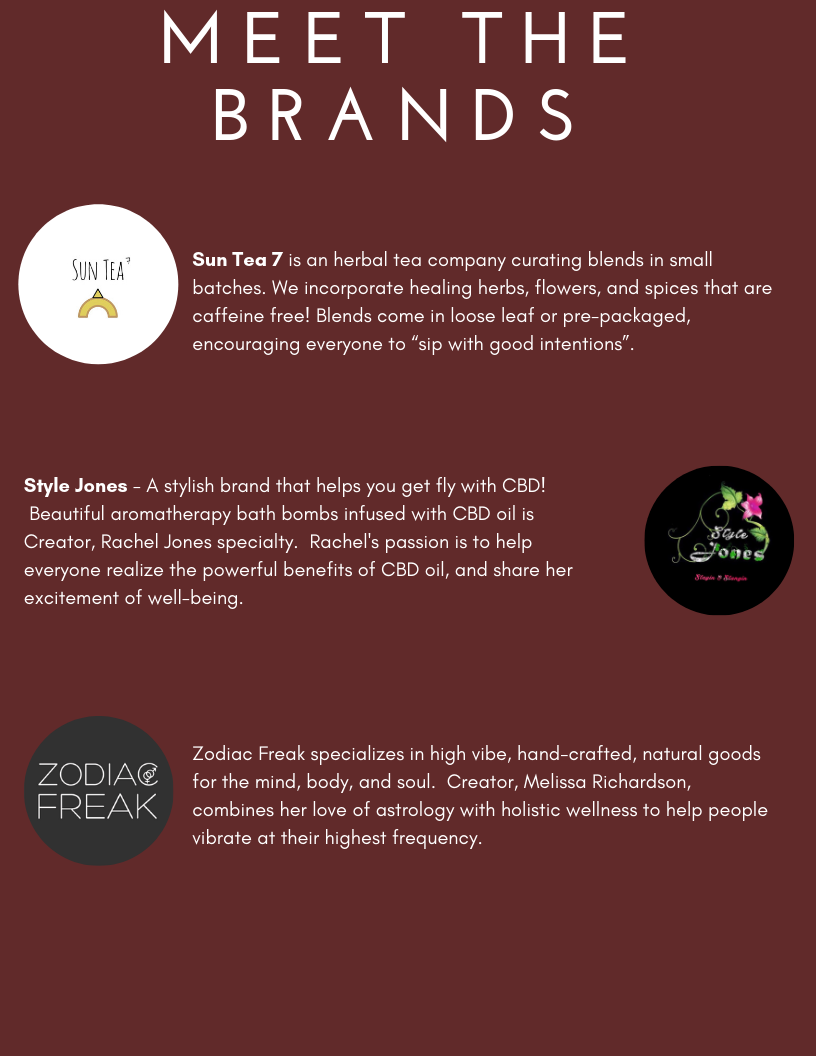 For more about the brands, please visit:


Queendom is a community & events based platform dedicated to connecting, supporting & empowering women-owned businesses in the retail space & beyond.
Follow @queendompopup on instagram!
---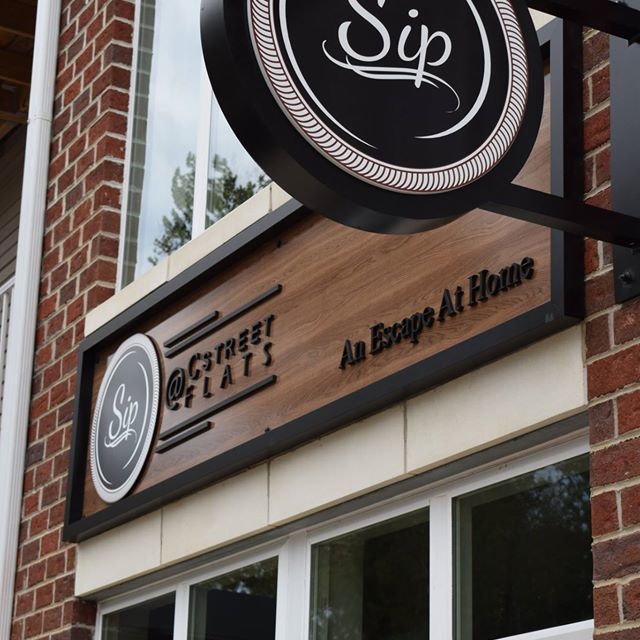 About Sip @ C Street Flats
Sip at C Street Flats is a community-driven coffee and wine bar. The team at Sip at C Street Flats in Laurel, Maryland strives to bring you an exceptional café experience, focusing on serving the highest quality products in a relaxed, comfortable setting. Located within the C Street Flats Apartment Community along Laurel's Main Street, residents and the community join together to activate the Historic District's thriving local business development.