Queen of Her Own Heart - Sacred Portrait Painting Class

Sunday, October 22, 2017 at 9:00 AM

-

Sunday, December 3, 2017 at 6:00 PM (EDT)
Event Details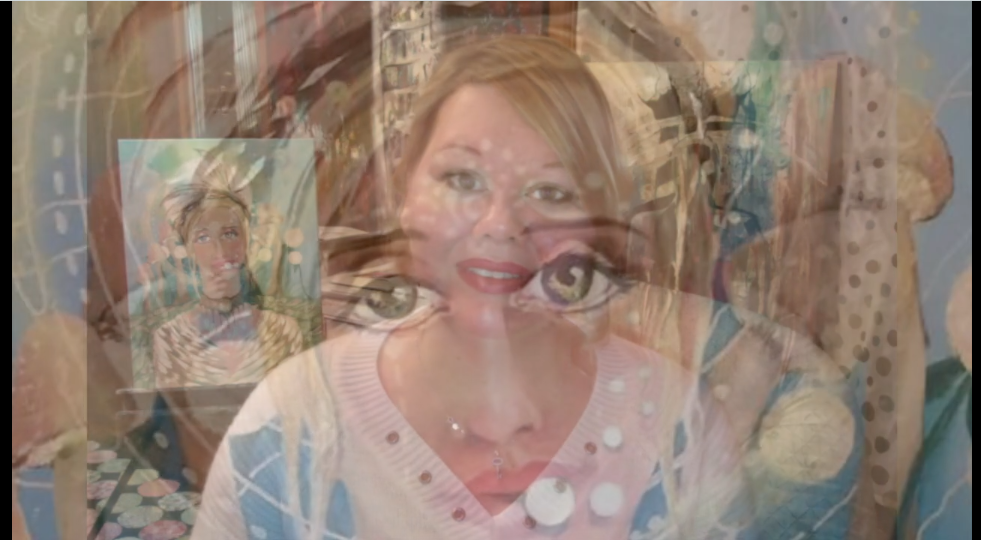 Watch the video above to learn more about the class.

Queen of Her Own Heart - Love Conquers Fear
 October 22 - December 3, 2017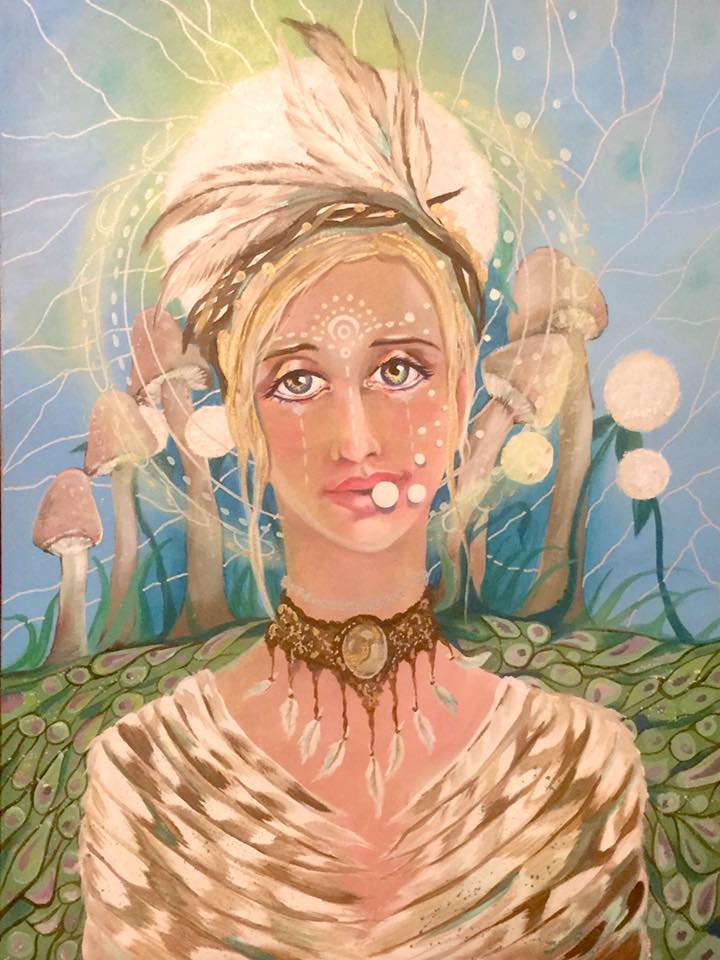 Come Paint YOUR OWN Sacred Portrait! 
"When magic through nerves and reason passes, 
Imagination, force, and passion will thunder. 
The portrait of the world is changed." 
― Dejan Stojanovic
Healing
Are you experiencing sorrow, anger, frustration? These can be masks for fear. Do you need to work through a loss, a grief of sorts? Do you have deep-rooted issues that you can't seem to overcome? You are invited to bring those to this process, and watch yourself transform as your painting transforms. You will go through cycles of healing as your portrait goes through cycles of process. Expect your emotions, thoughts, energy, behavior and vision for the future to change!
Love conquers Fear
 Conquer your own fear so that LOVE will be the authority, grace and nobility of your life. Realize your excellence through LOVE.
You are the Queen of your own HEART! 
We will explore how to work through specific fears around real issues in your life and you will find what it means for you to specifically and creatively move and act in Love, towards yourself, others in your life, and in the world. 


Sacred Space
The inner Self is a Sacred Space... Come explore and be ONE with it.
Discover your own INNER WORLD through imagination and deep questioning, work through emotion and negative energy, ponder and obtain wisdom unique to you and let that move you more deeply into LOVE. 
 This discovery and knowing will reveal how you may serve the OUTER WORLD - that Sacred Space - via LOVE. Engage with your UNIQUE VISION. 
Live from that AUTHENTIC space.
A Spiritual Journey
The inner journey to Self is an emotional, intelligent, psychological and physical endeavor. When we pay attention to all these areas of ourselves, resonating with  our truest true, the spiritual emerges and is present. Resonation with your Inner Knower is where we find spiritual unity with ourselves and others. We may ponder and express that resonation in many ways, modes of being, ritual and language. 
All ways of thought, faith, and religion are welcome.


Honor the Feminine in YOU! 
 In "Queen of Her Own Heart," you will create a symbolic self-portrait with a focus on the feminine, however it is not only for women. A man may use the class to get in touch with his feminine essence as well. I welcome the diversity! 
A Small Collective Space
The class will feature a small ONLINE GATHERING of around twenty people who will be going through the SAME JOURNEY collectively. The private facebook group will be a place of continual posts and prompts to help us UNDERSTAND MORE DEEPLY the contrasts between fear and love.  Via the private group and weekly group Skype calls, we will discuss our inner process, get help from others with our paintings, share our portrait as it progresses, and ENCOURAGE ONE ANOTHER along the way. Friendships will form as we journey together.
DETAILS IN A NUTSHELL
6 weeks class - Oct.22 - Dec.3, 2017

Learn to paint a portrait of your own - no experience necessary

Several levels of skill will be taught - from beginner to advanced

Lots of general portrait aspects will be taught - anatomy, skin, hair, etc.

Learn how to paint various ethnicities - instruction will be given

Painting Instruction Videos for every step of the process

 

Meditation/Prayer Invitations

Imagination Exercises

Journal Prompts

Connection to Nature

Small private Facebook group for sharing and learning

Weekly group Skype calls with Pattie Ann
Registration - $122 
Space is limited so reserve your spot by registering soon.
Registration includes all videos, resources, and acess to the community. You will be able to view the videos for 6 months in case you need extra time. You will be able to keep pdfs and other resources sent to you.


The images in the video and this page are from Pattie Ann's personal journey of her own Sacred Portrait. She will create a new portrait for the instruction videos and variations of the portrait and painting techniques will be given in order to help participants create their own unique portrait according to ethnicity, garment styles, symbolisms, etc. 
Send any questions to pattieannhale@gmail.com



When & Where
Online from Asheville, NC



Sunday, October 22, 2017 at 9:00 AM

-

Sunday, December 3, 2017 at 6:00 PM (EDT)
Add to my calendar