Explore the Buda hills and see the stunning views of Budapest., This is the perfect tour for people who want to get out of the city.
About this Event
Travel with our experienced tour guides through the fabulous Buda Hills, on the stylish cogwheel railway, before we hop onto the children's railway. The children's railway is a half size steam train that travels 7km through the Buda Hills. Then we float on the longest chair lift in Eastern Central Europe to the lookout tower of our much loved and much appreciated Queen Sisi, where we stop for refreshments. Learn about the history whilst admiring the stunning views of Hungary.
See the beautiful country side.
Take a ride on the cogwheel railway.
Learn about the history of the Childrens railway and enjoy a trip on the minature steam train.
Stop for lunch
Take photos of the parnoramic views.
Travel on the chair lift
Explore the Buda hills
See the lookout tower.
Meeting point: from Széll Kálmán tér metro station
Tour Schdeule: Monday, Thursday, and Saturdays at 10:30 am
Tour Duration: 4-5 hours.
Look for our guides holding a yellow umbrella and wearing yellow bags with our logo on. The guides arrive 10mins before the start of the tour and will wait at the meeting place for 10 mins after the start of the tour. If you can not see the guide or you are running late text: 003670340560
Tour Laungauge: English
Terms and conditions...
Plese bring a mask - althrough most of the tour is outdoors when inside it is a requiqment to wear a mask.
All children below the age of 18 must be accompanied by an adult.
Our guides are tough and can work in the rain and the snow. However in the event of extreme ice, extremly strong winds or considerable lighenting the chair life can not operate and the tour will be canceleld and either a voucher will be issued for another date or a refund will be given.
The guides reserve the right to cancel the tour at anytime that they feel that the safety of the tour is compromiosed.
In the event of the guests needing to cancel their booking due to covid 19, we will refund the guest. Please allow 14 days for a refund.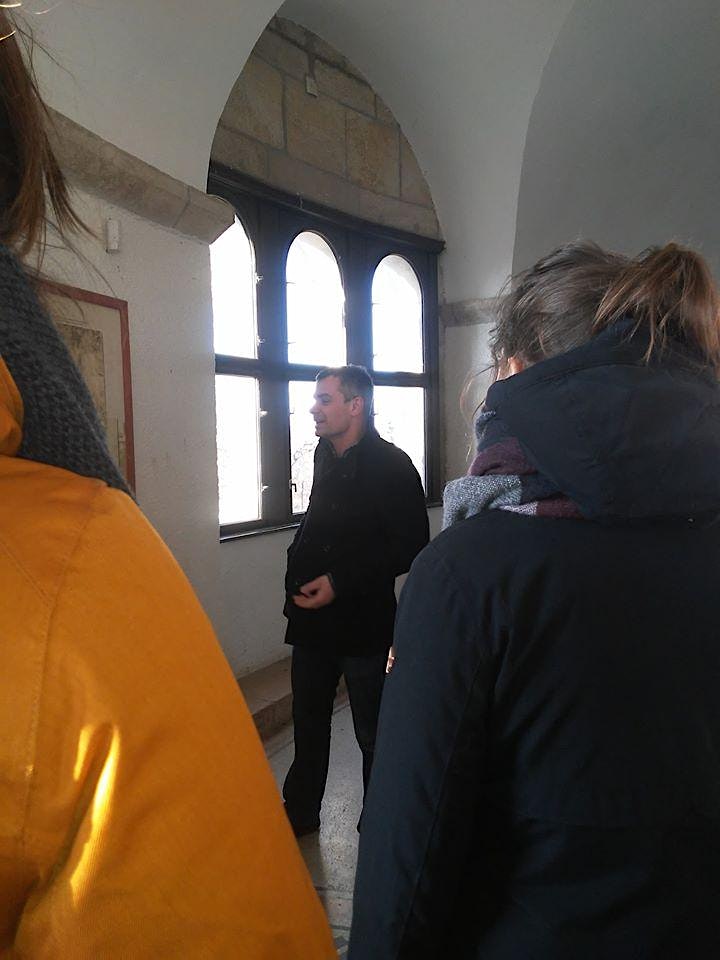 Our guide Attila presenting the history of the tower from inside it.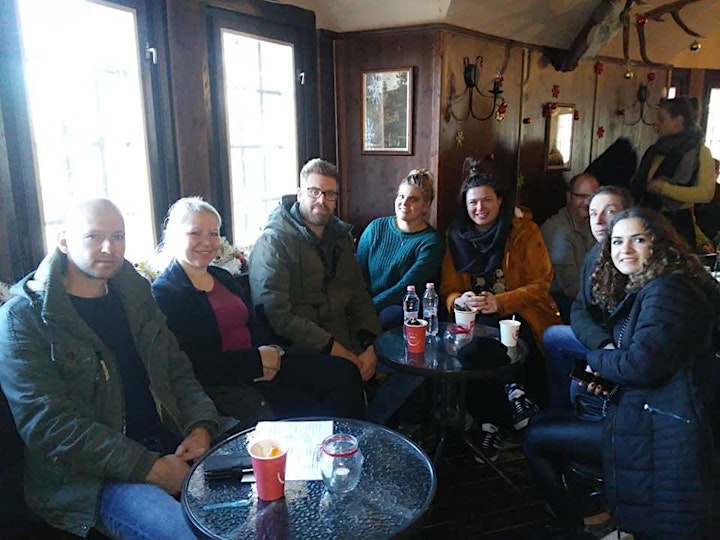 Guest enjoying a hot drink inside the tower.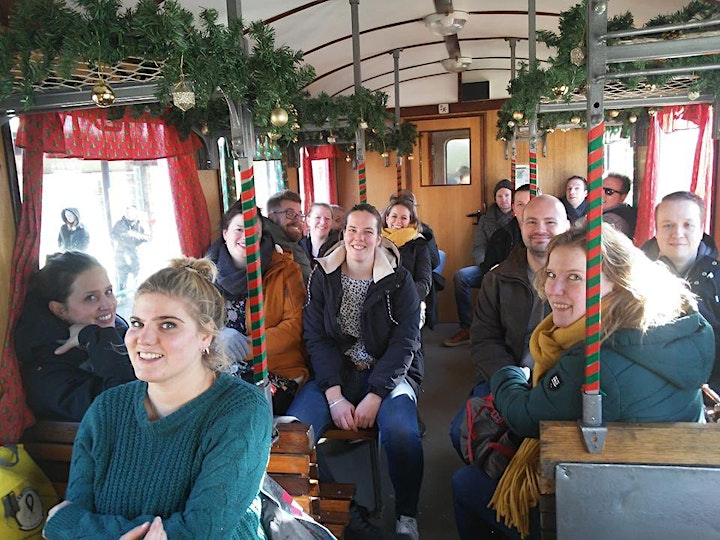 Guests enjoying a 7km train ride on a minatures steam train. The railway cuts through the Buda hillss, where guests can see the stunning countryside and wooldands. It is the longest childrens railway in europe and is even staffed by children.
We are gathed at the cogwheel raiway after making it up the hill.