Grand Opening of our new location! Ribbon Cutting at 2 pm, Guided Meditation and Breath Work at 2:30pm, Soft Glam Beauty Demo at 3:15 pm.
About this event
Queen City Beauty Group + Wellness Grand Opening Celebration!
             2:00pm-4:00pm
Ribbon Cutting at 2:00pm Sharp.
Toast + Tour our new space!
Guided Meditation and Breath Work Demo: Special Guest #1
Soft Glam Beauty Demo: Special Guest #2
Small Bites, Raffles, Prizes, Full Spa Day Giveaway for two of the attendees!
RSVP required for meditation. Please be sure to bring your own meditation rug. We will be seated on the floor.
*Floating celebration to follow.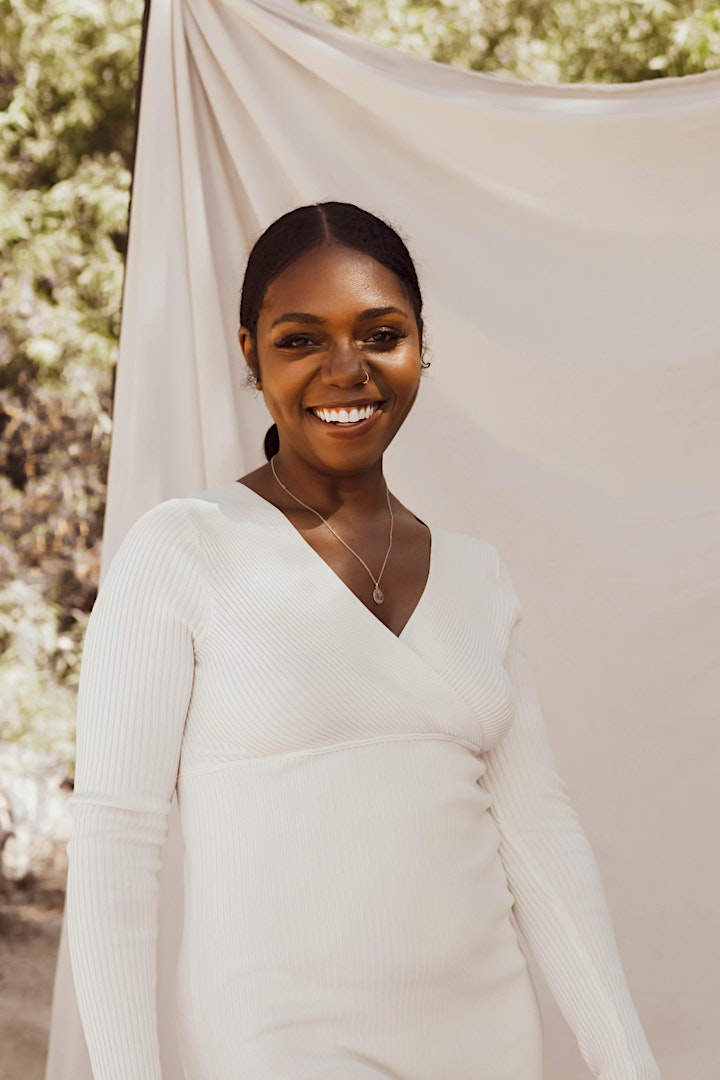 Fatima Farmer
"Fatima Farmer is a Certified Mindfulness Meditation & Breath Work Facilitator, Clarity Coach, Non-Profit Founder of the @soulbeautyoutreach, and podcast host. Her mindfulness meditation classes & workshops are perfect for beginners and those looking to deepen their current practice. A typical class may include affirmations, visualizations, journaling prompts, & sound healing bowls." http://www.fatimafarmer.com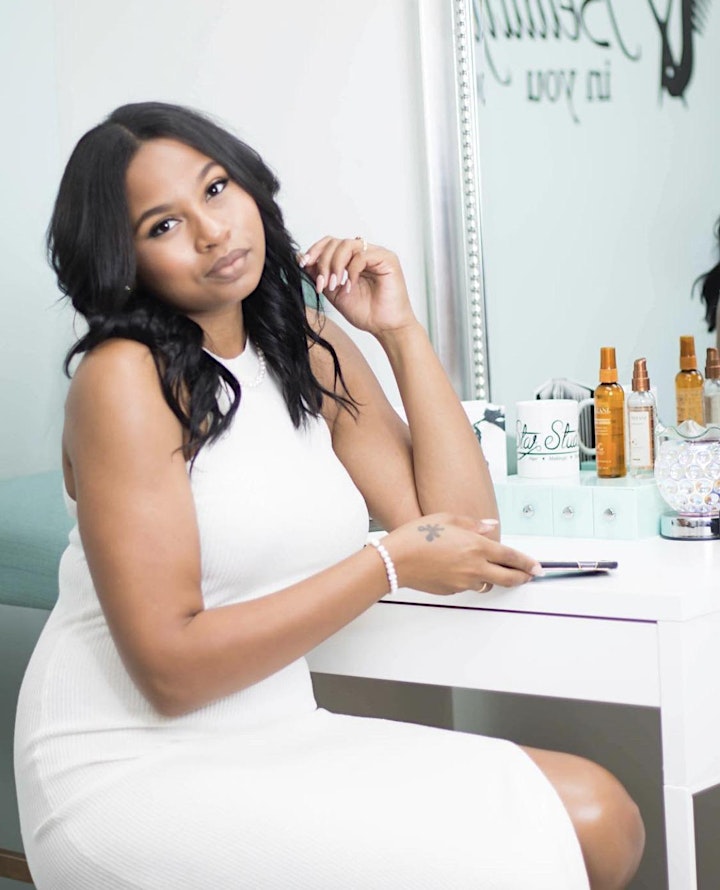 Sheena Byrd
"Sheena Byrd is the owner of Star Studio Charlotte and the CEO of Sheena and Co. the beauty brand. She is widely known for her professionalism, attention to detail and way of making clients feel like they are the most important person in the room.  She is truly a jack of all trades in the beauty industry with a focus on healthy hair care, bridal beauty services, special events and uplifting women through training. 
Sheena is also the creator of "Sheena's Collection"-beauty products designed to offer women high quality makeup for those who desire to enhance their own natural beauty". She invites you to participate in 
the popular "Makeup 1 on 1" and or "Makeup & Mimosas"  group training hosted regularly and upon request. To learn more about Sheena, and the services she offers please visit  http://www.sheenaandco.com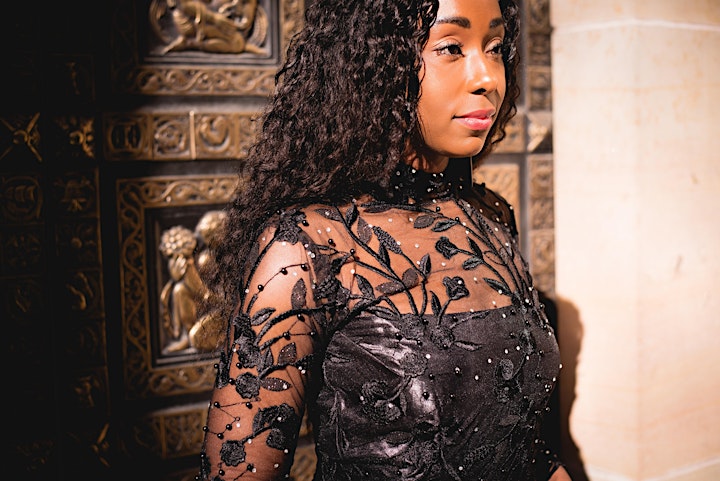 Nichelle Mosley
Nichelle is an award winning North Carolina + California board certified aesthetician and certified laser technician. She owns Queen City Beauty Group and Wellness in NC and CA. She is the inventor of The Queen's Cloth™ - Reuseable PreCleansing tool! Nichelle is developer of her own private label, Rooted Queen ™ Skin Care, and she has a new product line out sustainable biodegradable CBD sheet masks, Queen City Beauty Co! 
Nichelle's expertise in skin care products has also seen her consulted multiple times by O, Oprah Magazine! In 2020, Nichelle was chosen by Dermascope Magazine as one of "48 Estheticians to Know".
Nichelle specializes in treating diverse skin tones with life changing results. Nichelle sees esthetics as a way to celebrate our differences, and empower her clients to be their most confident!  
Nichelle's clients seek her expertise with barrier repair due to her commitment to The Association for Applied Corneotherapy, hyper-pigmentation, sun damage, Acne, rosacea, anti-aging, or just integrative wellness and self care.
At Queen City Beauty Group, Nichelle's focus is  providing professional, results-oriented wellness. Nichelle enjoys educating her clients on how to maintain continued results and she takes pride in exceeding her clients' expectations.
http://www.queencitybeautygroup.com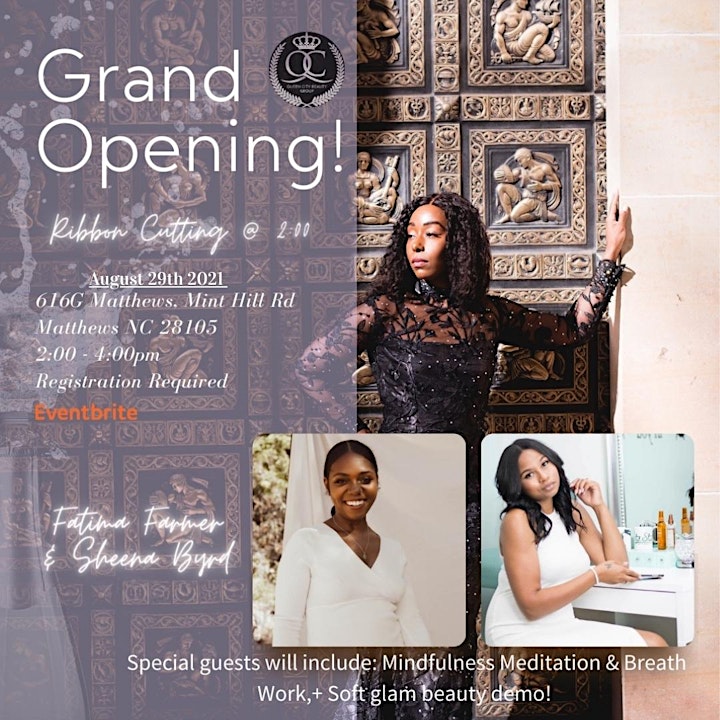 Party location:
Matthews Executive Park.
616 Matthews- Mint Hill Rd suite G
Matthews NC 28105
Copy and paste this link into your browser for the exact location:
https://maps.apple.com/?ll=35.117100,-80.712128&q=Marked%20Location&_ext=EiYp+Obtr2+OQUAxfY/94+otVMA5drwTDJaPQUBBQwxx9TYtVMBQBA%3D%3D&t=m
Organizer of Queen City Beauty Group + Wellness Grand Opening Celebration