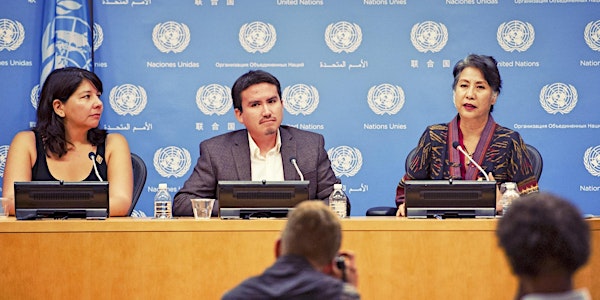 Quechua in Hollywood
Américo Mendoza-Mori discusses Dora the Explorer and film representations of Latinx identities in the United States.
About this event
In a context in which many social movements are on the rise, discussions on identity and are becoming more open and common. In the U.S. Latino community there is a growing interest in reclaiming Indigenous cultures and languages, aspects that in general have been historically relegated to a place of invisibility in the social imaginary along with to Afro-diasporic heritages. The commercial film industry has responded to this context with the production of films that seek to make these heritages more visible. In recent years the films Coco (2017), Roma (2018) and recently Dora and the Lost City of Gold (2019) have appeared, catering to Latinx audiences. Each one, in their own way, addresses these issues. The last film is inspired by the popular character Dora the Explorer (1999), first Nickelodeon cartoon to represent a Latino character on American television. For the animated series, the character of Dora is pan-Latina and has no specific location, but for the film there are real actors and the plot takes place in a specific geographic and thematic space: the Peruvian Amazon and the Inca culture.
This presentation will analyze Dora and the Lost City of Gold and the following aspects in comparison with other previous Hollywood productions: the presence of Inka technologies and wisdom, characters inspired by Andean mythology, and the incorporation of dialogues in Quechua, the most widely spoken indigenous language in the Americas with 8 million speakers mainly in the Andes region.
Speaker: Américo Mendoza-Mori, Ph.D.
University of Pennsylvania, Quechua Language Program Coordinator
Additional Resources:
- [article] "Dora The Explorer and the Quest for Authentic Indigenous Representations" The New York Times
https://www.nytimes.com/2019/08/23/movies/dora-the-explorer-peru.html
- [audio] "The Legacy Of 'Dora The Explorer" NPR's Latino USA https://www.npr.org/2019/08/14/751130403/the-breakdown-the-legacy-of-dora-the-explorer
- [article] "Isabela Moner Learned Indigenous Peruvian Language To Play 'Dora The Explorer" Forbes
https://www.forbes.com/sites/rosycordero/2019/03/07/isabela-moner-learned-indigenous-peruvian-language-to-play-dora-the-explorer/#1605b9735ff6
- [article] "Paramount Pictures Hired This Quechua Professor to Lend Authenticity to 'Dora and the Lost City of Gold" Remezcla
https://remezcla.com/features/film/interview-americo-mendoza-mori-dora-lost-city-gold-quechua/