About this Event
Generated by a prompt or theme of the night, everyone is invited explore or unpack how the prompt resonates (or doesn't) if you ever get lost on what to chat about.
The dialogue can take form as a collective during peak attendee time or serve as reference point to guide the power of the room.
Use the prompt as a loose guideline and see how disconnecting from the outside world and staying cognizant of everything in the room manifests itself.
Phones and all devices go bye-bye upon entry. If you are dying to respond to something stand in the corner and use it, then come right back to the present.
COMIDA. Potluck is the name of the game, but I will never deny a drink. Bring that soju, rum punch, bottle of wine or whatever to the function, we want it all.
My friends are your friends. I am just the conduit to the flow of you beautiful people. I am here to give you a loving, encouraging punch to get you to the next level. Let's do this as a team.
Let your SOUL join our community.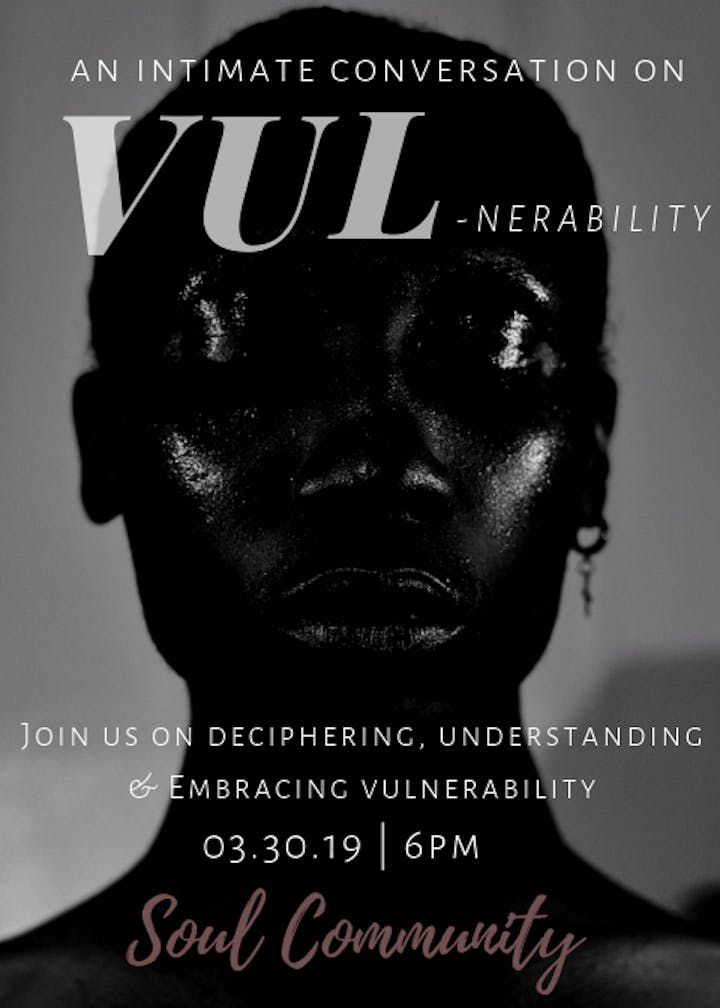 The Story: One random summer day in 2017, I asked all of my friends to come over for a potluck. Bring a dish and let's just connect + chill, simple af. It was summer and I have a home designed for hosting, always needing a reason to see my friends. Everyone came over, everyone made food and we just chatted. No, incorrect, they just chatted- I finessed myself around the space eating food that they made that catered to my allergies (yeah, we friend FRIENDS). At the end of the night --started at around 4pm-- I noticed the energy was profoundly different. We all seemed to really see one another on a deeper level and I was kind of jubilated. What I noticed was homemade food, positive spirits and meaningful connection. Phones were nowhere to be seen and the conversations continued until everyone slowly funneled out. It was every type of person here and everyone felt welcomed into the space like it was their home.
The next day I received 12 texts saying "You have dope ass friends" from all of my friends. All I could think to myself was how high on energy the reception was when I didn't do anything. We created memories that night. We were bonding, we formed a community without the formal agreement. I've thrown so many parties since and nothing can compare to that experience at all. So I decided to replicate what I love doing and providing a space that makes people feel comfortable.
Introducing "Soul Community" a place where we unite, nourish each other's souls and fill that lingering space for community. Freedom to be open, honest, vulnerable, angry, afraid, curious, understanding and accepting of whatever shows up for us. I invite you to join a family among the souls.
#soulcommunity #quepresents #brooklynthingstodo #meetup #connection #friends #digdeeper #soulfulconversations