Description
---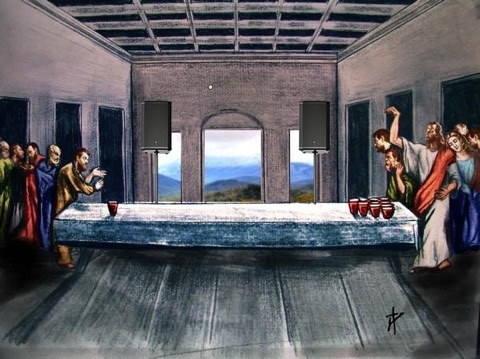 ---
---
Dos Flakos & The Team Sound, the same group that brought you the Sobro Warehouse Parties 1 & 2, Tumba La Kazza, THE BIG BANG & #HayCoro have gathered once more to bring you another great experience.
On 04.28.2017 we are rocking out at Celia's Bar & Grill Lounge (Located on 138 W Fordham Road, Bronx, NY 10468)
If you're not familiar with how our parties are. They are an energetic fusion of many styles of musical generes called Global Bass or Tropical bass. You will hear Moombahton, Jersey Club, Dembow, Reggaeton, Dancehall, Trap, Hip Hop, etc...
Basically anything fun, energetic & a little different from the regular scene in the neighborhood with an old school house party feel to it. It's all about the music and vibing out so come ready to dance, get hype, turnt, sweat, play beer pong and turn up.

Music Provided by.

DOS FLAKOS
MOKANNO
DJ FL4C0
DJ TUESDAY
CHUWE
MANY MORE SUPRISE GUEST

HAPPY HOUR AVAILABLE FROM 7PM-9PM
2 x $5 BEER SPECIALS FOR BEER PONG GAMES
#SazonAndSandungueo #Sobro