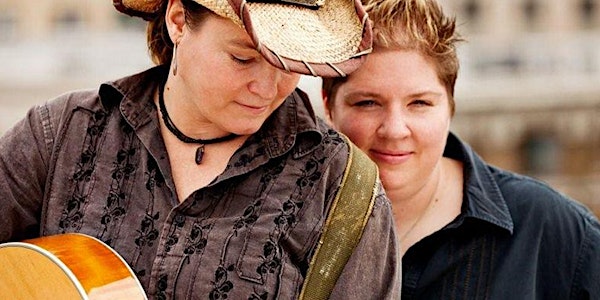 Quayside @ Nite with Mama's Black Sheep
Location
The Milton Theatre
110 Union St
Milton, DE 19968
Mama's Black Sheep is the soulful collaboration of singer-songwriters Ashland Miller (guitar/vocals) and Laura Cerulli (drums/vocals).
About this event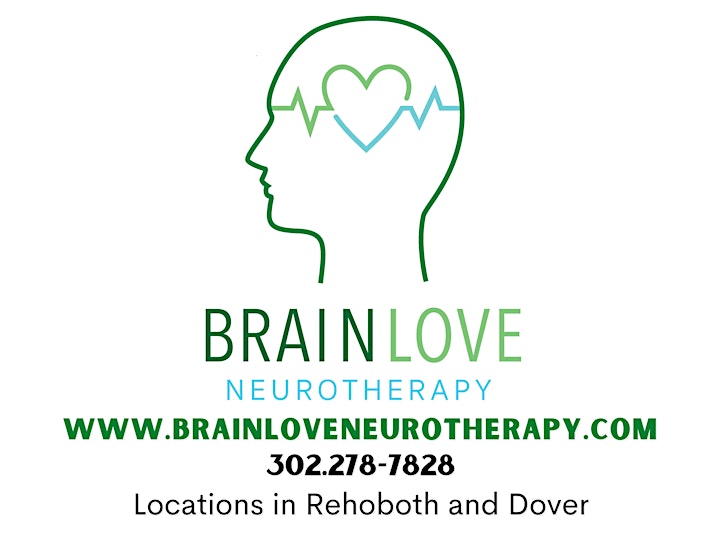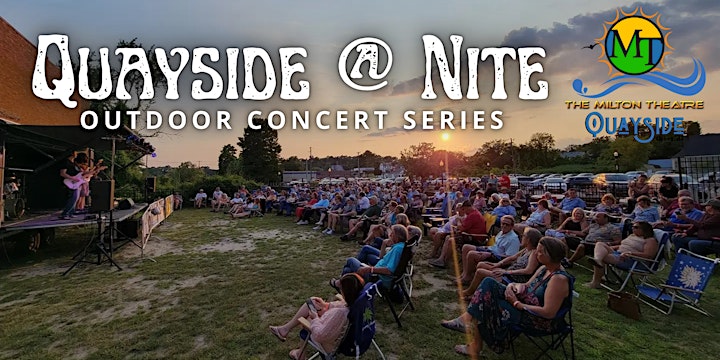 The Milton Theatre's outdoor HAPPY HOUR and LIVE MUSIC concert series!
What started in 2020 as a response to the pandemic, has now become a warm-weather regional entertainment staple for all ages. Enjoy live music in the beautiful waterside setting of historic downtown Milton!
Well-Behaved Kids & Dogs Welcome!
BYOC! Bring Your Own Chair or reserve some of our brand new lawn furniture.
Rain Contingency: Planned Quayside activities will be moved inside the Milton Theatre.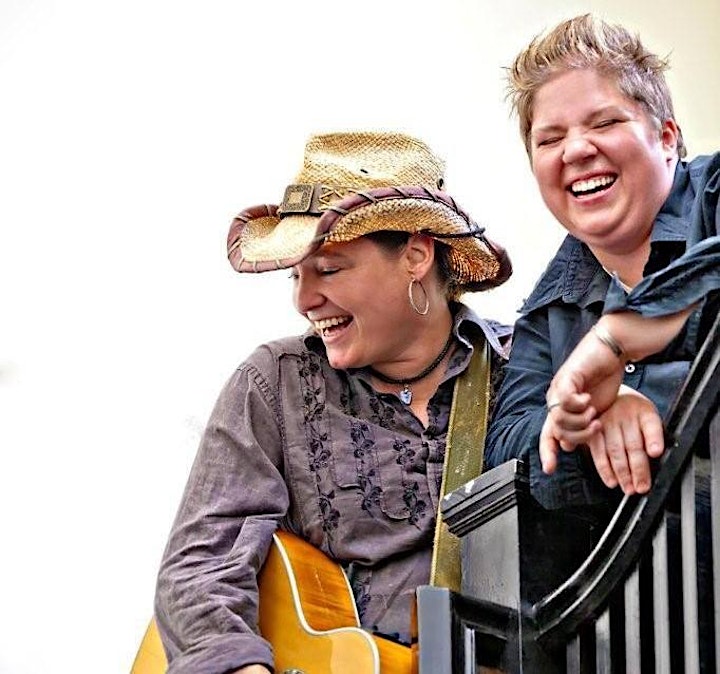 Live Music: Mama's Black Sheep
Mama's Black Sheep is the soulful collaboration of singer-songwriters Ashland Miller (guitar/vocals) and Laura Cerulli (drums/vocals). Together, this duo creates a blend of hit worthy originals and covers with a unique spin. Each song allows you to travel with time, whether you're swinging to Country, Rocking to Pop, Grooving to Soul, or swaying to the Blues; there's always something to move your body and stir your soul!
Touring together since 2008, Miller & Cerulli (veterans of the singer-songwriter circuit), will make you feel like every aspect of their journey is in Real-Time. Creating a sound all of their own, Mama's Black Sheep is driven by Miller's versatile guitar grooves, Cerulli's innovative percussion, and two voices that blend like honey & whiskey in perfect harmonious balance. These ladies rock to their own beat, sharing songs of life and love, and empowering the listener to live boldly beyond the barriers.
Mama's Black Sheep has four well received CD's to their credit (Unmarked Highway, 2010; Drivin' On, 2011; Live @ The Bevy, 2016; The Sheep Save Christmas, 2018), and a fully illustrated kids book based on the title track of their Holiday recording, "The Sheep Save Christmas" was released in 2019. The band's newest single "OCEAN" is available as a digital download and was used as a vehicle for fundraising for four non-profit organizations in St. Croix, USVI, where the duo travels each winter to perform.
Mama's Black Sheep has been burning up the road touring extensively throughout the continental U.S. and the Caribbean, playing nearly 200 shows a year. While much of their touring is done as a duo, they are occasionally seen as a trio, or full band with the addition of Helen Hausmann on violin and/or Christine Havrilla on bass.
Ashland and Laura, produce magical tapestries of songs, weaving energetic color and rich texture to create an infectious and lively conversation between guitar and percussion. This thought-provoking duo will tantalize your aural appetite, regardless of your musical taste buds, with a diverse blend of blues, soul, country, pop, and more by unapologetically dipping into the well of all music genres. It's called soulful, poetic story telling with an irresistible groove.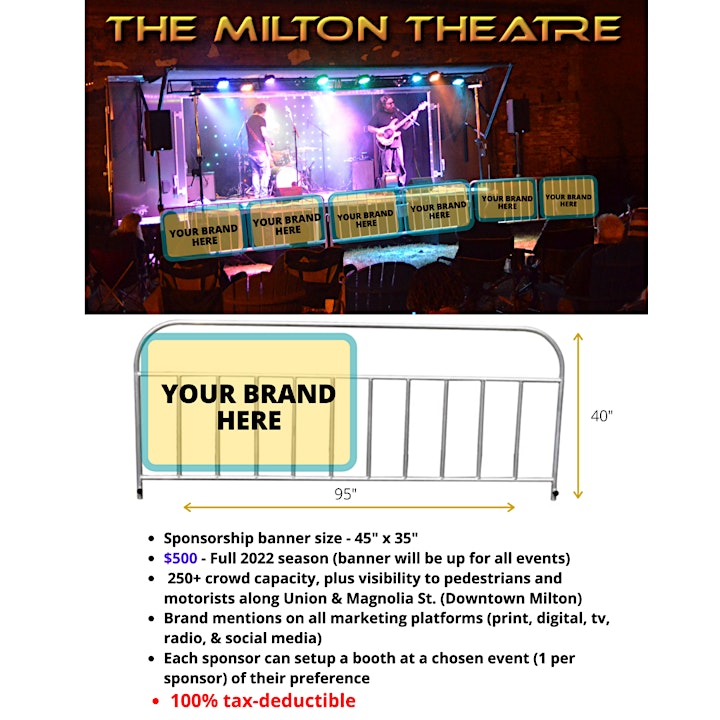 MILTON THEATRE QUAYSIDE
A brand new dynamic "outdoor events" space next to the historic Milton Theatre along the Broadkill River that is set to influence the look and feel of downtown Milton!
Called the "Milton Theatre Quayside" (pronounced kee-side), the space will add to a growing list of public areas where people can enjoy outdoor performances and various events. "Quay" has been incorporated in the name (which means, "a platform lying alongside water for loading and unloading ships") as a tribute to the town's shipbuilding history.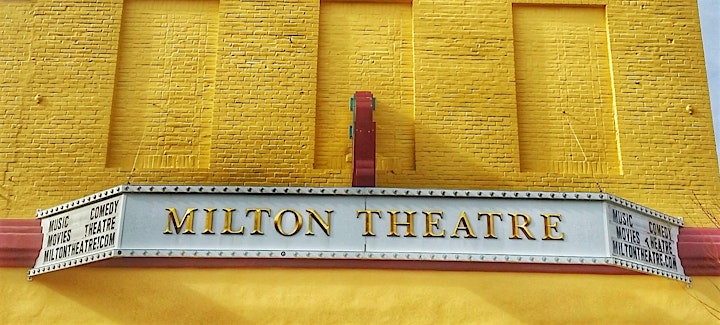 About the Milton Theatre
Website | Facebook | Twitter | Instagram
The historic Milton Theatre is a uniquely diverse venue where you will find the best local, regional, national, and international talent. Free municipal and on-street parking are available. Full bar and light food options available. This facility is fully accessible.