Quarterly Mentor Coach Call - January 19, 2011

Wednesday, January 19, 2011 from 7:00 PM to 8:00 PM (PST)
Event Details
What is it?
The purpose of our Quarterly Mentor Coach calls is to answer questions and provide guidance to members who are starting or re-positioning their coaching business, especially those who are relatively new to coaching.  Experienced coaches also benefit from these calls.
How does it work?
Each call features a seasoned coach, someone with years of experience who is making a living and a difference as a coach.The format is pure Q & A, with participants asking the questions, and the seasoned coach providing the answers.  Questions might include:  How important is a niche, how did you get started, what are the most effective ways to market myself, how do I get prospective clients to sign up for my coaching, and anything else you want to know.
These Quarterly Mentor Calls are available only to members Bay Area Coaches ICF chapters (SF Coaches, East Bay, North Bay, Silicon Valley, Sacramento Coaches).
We want to know if you're planning to attend this Mentor Coach Call, so please RSVP FOR THIS EVENT by "purchasing" a free ticket at the top of this page.  The Dial-In Number is shown below.


Mentor Coach for this Call:  Harriett Simon Salinger, MCC, LCSW
Facilitated by:   Keiko Hsu, ACC

DIALING  INFORMATION:
    Dial:  712-945-1601   
    Participant PIN Code:  806030#

About the Mentor Coach: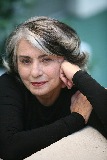 Harriett Simon Salinger, MCC, LCSW, a highly respected executive coach, personal consultant, and Spiritual Director, supports professionals, executives, entrepreneurs, and others in their efforts to create fully satisfying lives. Her experience includes close to five decades of working with individuals, groups, and corporations, as a practicing psychotherapist, clinical social worker, human development trainer and professional coach.

Affectionately known as the "Wise Woman," clients count on Harriett for her guidance, support, humor, and insight, as they embark upon their own journey of personal and/or professional transition. As a trusted coach, Harriet's approach is decidedly challenging and compassionate, empathic and direct. She works best with clients who tell the truth and are willing to examine self-created limitations to open the door for change to happen.

Harriett was the Founder of SF Coaches and hosted the first meetings in 1998 in her own living room in Glen Park and at Buena Vista Park.

To learn more about Harriett Simon Salinger, go to: www.hssalinger.com/
About Keiko Hsu


Keiko Hsu, CPC, ACC is Founder of Wings for WomenTM and a Change Agent & Certified Life Coach/Business Coach with 20+ years leadership experience in the corporate world.  Inspired by her own personal reinvention experiences, she helps professional and executive women navigate big transitions in their lives (such as divorce), overcome mental blocks, achieve major goals, and reinvent themselves to create more fulfilling, joyful lives that are aligned with their passions and core values.

As a former executive at General Electric Company, she has led sales, marketing, training, customer satisfaction, and Lean/Six Sigma quality management roles in various GE business units and HQ. For the past 10 years, her focus and passion has been change management … mobilizing and leading cross-functional teams to drive strategic initiatives and process improvements that enable business development and growth. 

Keiko is a Board Member and Co-Director of Programs of SF Coaches, and a graduate of the Institute for Professional Excellence in Coaching (iPEC).  She holds a Civil Engineering degree from Duke University.  Born in Tokyo, she grew up on U.S. military bases in Okinawa and Japan.   She was the first person in her family to immigrate to the United States.
Attendee List
Sort by:

Date

|

First Name

|

Last Name
When & Where

Conference Call




Wednesday, January 19, 2011 from 7:00 PM to 8:00 PM (PST)
Add to my calendar