Description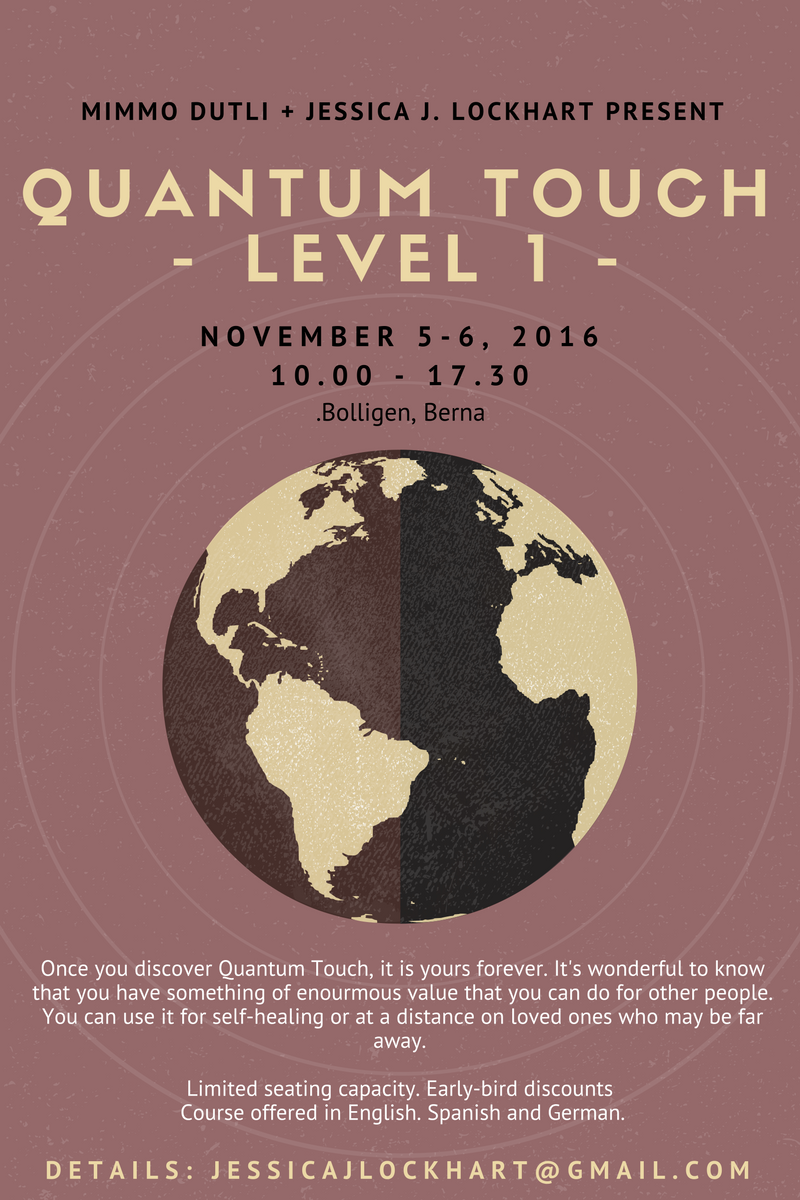 What is Quantum Touch?
Quantum-Touch is a method of natural healing that works with the Life Force Energy of the body to promote optimal wellness. Life Force Energy, also known as 'chi' in Chinese and 'prana' in Sanskrit, is the flow of energy that sustains all living beings.
Quantum-Touch teaches us how to focus, amplify, and direct this energy, for a wide range of benefits with surprising and often extraordinary results.
Quantum-Touch is an effective method for reducing back pain , realigning structure, balancing organs, glands and systems, reducing muscle aches, healing injuries, healing burns, and so much more.
This Level 1 two-day Quantum Touch seminar is taught by Mimmo Dutli, a certified QT instructor and master from Zürich.
The two day program will start at 9.30 am, break for lunch (participants will be given the chance to visit some of the local restaurants and enjoy some free time then) and end at 5.30 pm. Coffee, tea, water and fruit will be available all day long for participants to enjoy. Comfortable clothing is recommended.
Pricing:
Early bird (September 1) 360 CHF Regular price 420 CHF
1/2 price discount off registration price (not pre-registration price) available for children 18 years and under. All children 18 years and under must be accompanied by an adult.
1/2 price discount off registration price (not pre-registration price) available when repeating the Live Level 1 class. To receive the half-price discount, students must provide a copy of a Certificate of Completion from a Live Level 1 Workshop taught by a certified QT instructor. The copy of the certificate must be provided by the beginning of the workshop for which the half-price discount applies.
More details: jessicajlockhart@gmail.com
Ask us about babysitting services during the course.