Quantum Leap Your Business with Internet and Publishing! Sydney CBD

Saturday, 25 August 2012 from 8:00 am to 6:00 pm (AEST)
Event Details
_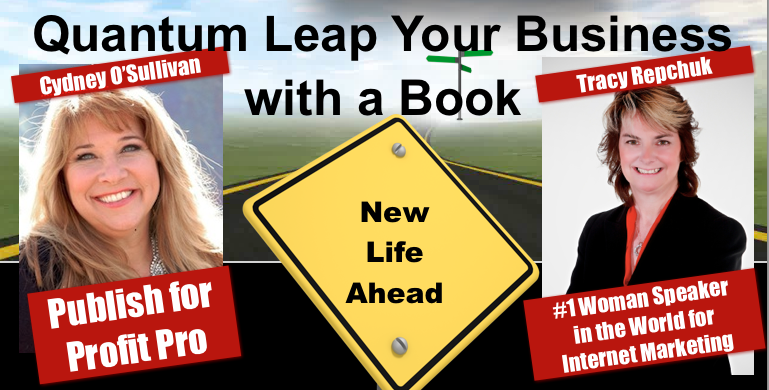 Learn How to Dramatically Improve Your Marketing,
Get More Customers Fast and Increase Your Sales Today!


Do you need more customers, more sales and more growth?

Would you like to know what your next steps are, and how to completely dominate your market in today's economy?

Do you want to know the ABSOLUTE fastest way to acheive all of it?

 Join us for this full day event guaranteed to deliver.
YOU WILL Instantly Fast Track your Marketing with Social Media Automation, Internet Domination, and  Instant Expert Recognition. Plus ...
 Live Examples of Online Internet Strategies to Automate a Successful Lead Generation System

    Understand the Easiest Way to Capture Online Prospects Like Crazy

    What Social Media Sites You Need to Be On and Why

    Your Own Step-by-Step Business Building Strategy & Plan of Action.
and Discover the MOST powerful trends to make money now!
Plus we will reveal:
The Missing Ingredient to Business Success

Secrets to Leverage Social Media

How to Write and be Published in a Few Simple Steps

5 Steps to Internet Domination

Key Strategies for Multiple Streams of Income and more....
Secure Your Spot Today!
AND you'll instantly receive our business guide to publishing.

You'll Get Direct Access to Top Marketing Experts Who Will Teach You the Secret Marketing Formulas to Build Wealth in ANY Economy.

Meet Your Trainers:
Tracy Repchuk
Award Winning entrepreneur since 1985, bestselling author who created and launched her book to bestseller in a total of 58 days, then turned that book into a speaking and business empire. You'll see the journey she took to make 6 figures in her first 6 months with no list, no contacts and no idea what she was doing. She is now the #1 Woman Speaker in the World for Internet Marketing - and she'll show you EXACTLY how you can do it. 

Cydney O'Sullivan 
Cydney O'Sullivan is a best-selling author, enthusiastic entrepreneur, investor and publisher. She has been a business turnaround expert for over 20 years. During this time she has partnered on many projects with other successful entrepreneurs and is featured in the following books, Social Marketing Superstars, How to Be Wealthy NOW!, Secrets of Inspiring Women Exposed, and many others. As Associate Editor of Social Media Mags, a magazine that distributes to over 13 million, she works with some of the world's greatest marketers. 

WE WILL REVEAL real life examples and easy to understand concepts that will arm you with the knowledge, motivation and proven strategies to achieve the success you deserve that you can use for life for any business and in any economy. 

                 This isn't just another seminar . . . this is an experience 
Imagine - life is easy when you follow a formula and create a proven system that works for you time and time again
Imagine - being able to generate money while you sleep - effortlessly.
Imagine - operating your business from anywhere in the world 
 It's Time to Get YOUR Business Working For YOU!
100% Risk Free Money Back Guarantee!
100% Satisfaction Guaranteed!
Attend this event at no risk!
If this event is not one of the best events you've ever attended about how to maximize your income with powerful marketing skills then we'll give you your money back ... no questions asked. Go ahead, register and if you are not 100% satisfied we will refund the complete price of your registration. You have NO RISK whatsoever. If for any reason, you honestly feel you didn't get your money's worth even by lunchtime, just chat with your host and they will personally refund your money. You really can't lose. This guarantee is our way of taking any worry off your shoulders about making the decision to act now. Register today.

We look forward to seeing YOU there!
Location: 
The York Conference Centre  - Anzac Suite 
Level 9, 95-99 York Street, Sydney

The car park is situated 168 Clarence St and information on pricing can be found at our website http://www.99onyork.com.au/car-parking/ 
Registration is at: 8am 
Event ends: 6pm 
Don't Miss This Unique Event Opportunity!  
It is For One Day Only in Your Area!
Here is what you'll MISS if you're not there 


Best Internet Marketing Presentation I have EVER seen!
_
We want to give you the life you deserve!
Cydney O'Sullivan and Tracy Repchuk
Your Publishing Partners for Business 
P.S. Guaranteed information that you can apply and use right away.
P.P.S. You will begin to turn your goals into reality. We are going to help you do that at quantum leap speed. We are excited to meet you there!
Questions? Call 0414 465 843
Tracy Repchuk and Cydney O'Sullivan As Featured On....
 
Price: $49 for two people for a FULL day!

Other Locations and Dates:  
Newcastle, NSW August 22nd
http://qlfnewcastle.eventbrite.com/
Parramatta, NSW August 24th
http://qlfsydney.eventbrite.com/
Sydney, NSW August 25th
http://quantumleapformula.eventbrite.com/
Gold Coast, Qld,  August 28th
http://qlfgoldcoast.eventbrite.com/
Brisbane, Qld, August 29th
http://qlfbrisbane.eventbrite.com/
Melbourne, Vic, September 1st
http://qlfmelbourne.eventbrite.com/
When & Where

The York Conference Centre
95-99 York St
Sydney, NSW 2000
Australia

Saturday, 25 August 2012 from 8:00 am to 6:00 pm (AEST)
Add to my calendar