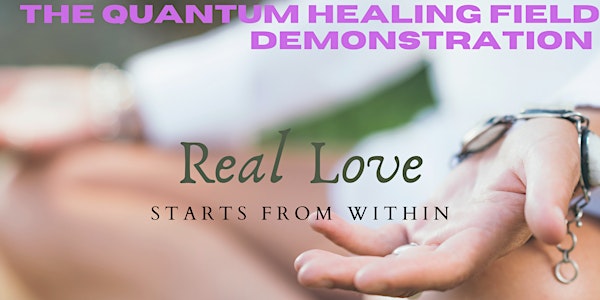 Quantum Healing Field Demonstration
Our series on the five elements will focus on the Metal Element
About this event
The Tao Oneness Group-New York will no longer offer programs. The new, comprehensive Master Sha Tao Center Pacific will serve us. We also continue to have access to programs offered by the Master Sha Global Centre, headquartered in Toronto, Canada, in the same Eastern time zone as New York.
Please use these links to find out more free healing demo sessions:
Global Center: Every Wednesdays – 7:00 PM to 8:30 PM ET
Pacific Center: Every Wednesdays – 9:00 PM to 10:30 PM ET
(EXCEPTION: 10:00 pm - 11:30 pm ET on November 2nd)
Demo session registration:
These will connect you with opportunities for demo sessions and other free and paid sessions in high frequency Tao Chang Fields to support your healing and transformation of health, relationships, finances and business, and more.
May Love Peace and Harmony bless your physical life and spiritual journey.
NY TaoOneness group
=======================================
You are invited to a Free
Quantum Healing Session
Did you know everything in life always has 2 sides? Hearing soft metallic wind chimes often triggers smiles, relaxation and sometimes even nostalgia for the good, old times. The harder aspects of metal have been used for building civilizations and going to the moon. One triggers softness and the other reminds us of nature's sheer power.
Ancient wisdom has known of, and powerfully utilized, this 2- edged nature of everything around us. This includes everything within yourself and all that you are becoming. Yes, every challenge you have comes with a hidden opportunity for deep and profound change that can make you smile now and in the years to come.
Join us. You are invited to bring your hard challenges to our event and let the soft wisdom of the Metal Element bring peace, balance and tranquility to your life. Maybe, we can renew your sense of wonder at what is possible.
WHEN: Wednesday, 9/21 @ 7 pm - 8.30 pm ET (NY Time)
COST - FREE…but the value is Priceless
** Every session one or two people are chosen as a Demo to receive quantum healing blessings and share their experiences. This is a very rare and valuable gift that could release blockages leading to transformation.
Apply to be a demo here:
https://www.taoonenessny.com/demo
If you know someone who could benefit from being in the Quantum Healing Field, you are free to share this invitation. Forward this to help others become aware of this opportunity on the 1st and 3rd Wednesdays of the month. Health, relationships, and finance, prevention of sickness, and boosting energy, stamina, vitality and immunity — all of this and more can be helped by being in the highest vibration of Love and Light within the Quantum Field.
Tap into the wisdom of the five elements teaching that has been proven for more than 5,000 years.