Description
JOIN US FOR OUR QUANTI

T

A

TIVE

P

A

THOLOGY MU

L

TISPECTRAL IMAGING WORKSHOP

Our expert scientists are hosting an in-depth staining, imaging, and image analysis workshop and we're transporting our technologies near you! Join us to learn more about the benefits of multiplex analysis of immune response markers in tissue and how it can transform your cancer research.
Some of the speakers at this event include:

Christine A. Vaupel, PhD
Head, Medical Affairs- Navigate Biopharma
"Unique Biomarker Signatures Identified by Novel Image Analysis Algorithms Predict Response to Anti PD-1 Therapies"
Jared K. Burks, PhD
Co-Director, Flow Cytometry & Cellular Imaging Core- M.D. Anderson Cancer Center
"A Model for Understanding Multiplexed Imaging"
Donald Allen
Application Scientist - Indica labs
"Digital Pathology Technology Spotlight: Using HALO to Preserve Tissue Context by Converting Multi-Spec TIFFs to Whole Slide Images"
Robyn Gartrell, MD
Columbia University Medical Center
"Quantitative image analysis in adult and pediatric oncology"
Victoria Duckworth, MS
Product Manager, Opal & IHC Assays- Perkin Elmer
"Developing an Opal Multiplex IHC Assay: Tips and tricks for automated or manual success"
Richard Brooks - PhD Advanced Cell Diagnostis
Visualizing RNA in Combination with Protein: Fully Automated and Manual RNAscope® Fluorescent Assays

Parking Information (Map is shown below):
Use entrance 81 on Holcombe Blvd and take a right into the self-parking lot areas of the McGovern Campus. We encourage carpooling and using the TMC shuttles.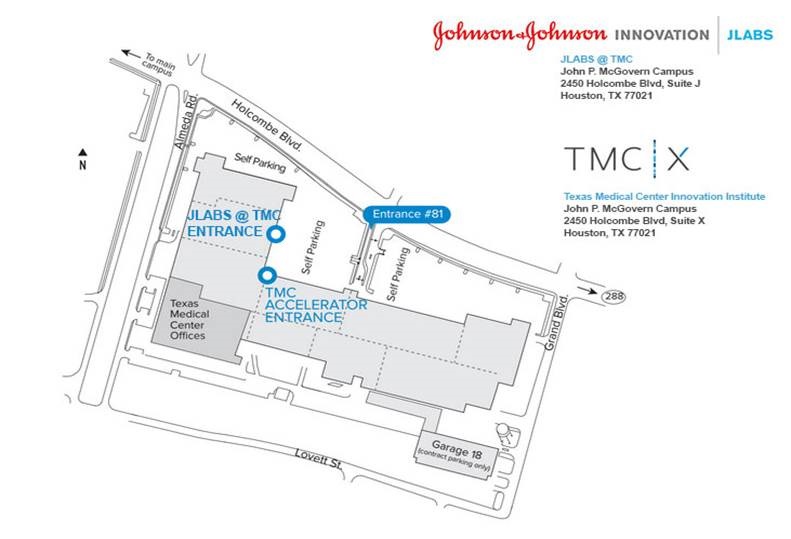 Sign up now to reserve your spot. Invitation Only and limited seats available.