Location
Eco-Systm, Co-Working Space
540 Howard St
3rd Floor
San Francisco, CA 94105
Description
What would happen if a bliss technology capable of inducing a constant MDMA-like state of consciousness with no negative side effects were available? What makes an experience good or bad?

Is happiness a spiritual trick, or is spirituality a happiness trick?
At this month's speaker presentation, Consciousness Hacking invites Data Science Engineer, Andrés Gómez Emilsson to discuss current research, including his own, concerning the measurement of bliss, how blissful brain states can be induced, and what implications this may have on quality of life and our relationship with the world around us.

Emilsson's research aims to create a mathematical theory of the pleasure-pain axis that can take information about a person's brain at a given point in time and return the approximate (or even true) level of happiness and suffering for that person. Emilsson will explore how this technology might create a persistent awakened state of wellbeing, similar to what CH advisor Dr. Jeffery Martin has explored with his groundbreaking work into both persistent and temporary nonsymbolic experiences.
If the purpose of life is to feel happy and to make others happy, then figuring out how valence -- the "feel good or feel bad" dimension of emotion -- is implemented in the brain may take us a long way in that direction.
A real science of valence would not only be able to integrate and explain why the things people report as pleasurable are pleasant, it would also make a precise, empirically falsifiable hypothesis about whether arbitrary brain states will feel good or bad. This is what Emilsson aims to do.
You will take away:
An understanding about the current scientific consensus on the nature of happiness in the brain, and why it is incomplete

A philosophical case for both the feasibility and desirability of a world devoid of intense suffering

A new candidate mathematical formula that can be used to predict the psychological wellbeing of a brain at a given point in time

The opportunity to network with other people who are serious about figuring out the meaning of life through introspection and neuroscience

An argument for why bliss technology that puts us in a constant MDMA-like state of consciousness with no negative side effects is likely to become available within the next two to five decades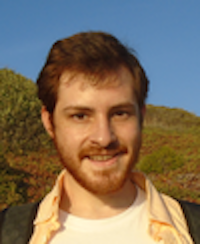 About our speaker:
Andrés Gómez Emilsson was born in México City in 1990. From an early age, he developed an interest in philosophy, mathematics, and science, leading him to compete nationally and internationally in Math and Science Olympiads. At 16, his main interest was mathematics, but after an unexpected "mystical experience", he turned his attention to consciousness and the philosophical problems that it poses. He studied Symbolic Systems with an Artificial Intelligence concentration at Stanford, and later finished a masters in Computational Psychology at the same university. During his time at Stanford he co-founded the Stanford Transhumanist Association and became good friends with transhumanist philosopher David Pearce, taking on the flag of the Hedonistic Imperative (HI). In order to pursue the long-term goals of HI, his current primary intellectual interest is to reverse-engineer the functional, biochemical and/or quantum signatures of pure bliss.
He is currently working at a Natural Language Processing company in San Francisco, creating quantitative measures of employee happiness, productivity, and ethics at companies, with the long-term intent of creating a consciousness research institute that's also a great place to work for (i.e. one in which employees are happy, productive, and ethical). In his free time he develops psychophysical tools to study the computational properties of consciousness.
Schedule:
6:30: Check in, snacks
6:45: Structured schmoozing
6:55: Event intro and meditation
7:00: Andrés Gómez Emilsson

7:50: Break
8:00: Break-out Sessions (small group discussion)

9:00: Break-out Recap

9:15: Closing meditation
About our venue:
ECO-SYSTM is a dynamic community of creative professionals, startups, and freelancers, founded on the idea that entertainment, creativity and business can come together to offer a truly unique work experience for Bay Area professionals. Check out membership plans here: http://eco-systm.com/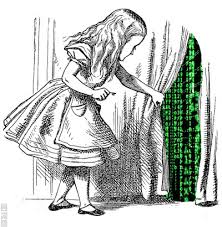 WANT FREE ADMISSION??
Members get free admission to one CH event per month! Membership is $10 per month and supports the Consciousness Hacking organization. Also, if you pay for a year upfront, we'll give you two months (that's two events) for free! Become a member here: https://opencollective.com/chsf
Current members: Please register using the discount code emailed to you!
Do you love Consciousness Hacking?
Do you want to volunteer, or contribute in some way? We would LOVE your support :) If you're interested, please email Valerie at valerie@cohack.life. We're particularly looking for photographers and marketers....
No one will be turned away for lack of funds. Please email Valerie if you need financial support: valerie@cohack.life
Photographs and video containing your image may be published by Consciousness Hacking without explicit permission.