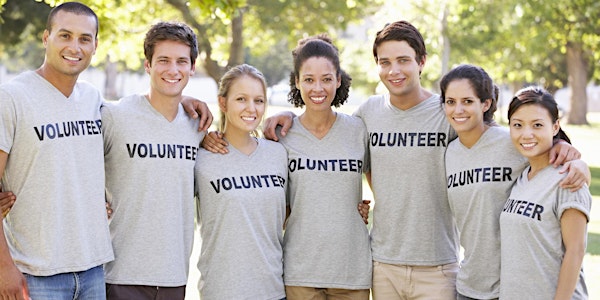 Quantico Single Marine Program (SMP) Volunteer - Bag Stuffing
Sales Have Ended
Registrations are closed
Thank you for registering. Please direct all questions to the SMP at 703-432-0363 or Email: MCCSQUANTICOSMP@USMC-MCCS.ORG
Sales Have Ended
Registrations are closed
Thank you for registering. Please direct all questions to the SMP at 703-432-0363 or Email: MCCSQUANTICOSMP@USMC-MCCS.ORG
Join SMP in filling bags for Holiday In The Barracks
About this event
Holiday in the Barracks
"Bag Stuffing" Event
Join in this annual event to bring holiday cheer to those in the barracks who will not be home for the holidays. Help stuff bags of goodies to be dropped off to those who serve. This is a great event and a fun way to volunteer and spread some cheer.
Lunch will be provided by our community supporter, Mateo McDonalds.
Duties: Assist with filling bags for Holiday in the Barracks
Date: Friday, December 17
Time: 9 AM - NOON
Location: Barber Physical Activity Center, Group X Room
Who may volunteer: active duty service members and DoD civilians
Transportation is only provided to single service members and geo-bachelors associated with the SMP. Seating limited; first come, first served.
For more information or to arrange transportation, call 703-432-0363 or email: MCCSQUANTICOSMP@USMC-MCCS.ORG
By registering for events, you understand and expressly acknowledge that an inherent risk of exposure to COVID-19 exists in any public place where people are present. In attending the event, you and any guests voluntarily assume all risks related to exposure to COVID-19, and waive, release, and discharge MCCS or any of their affiliates, directors, officers, employees, agents, contractors, or volunteers from any and all liability under any theory, whether in negligence or otherwise, for any illness or injury.
Organizer of Quantico Single Marine Program (SMP) Volunteer - Bag Stuffing
The SMP identifies concerns and develops Quality of Life (QoL) initiatives, providing recreational activities, conducting special events, and creating community involvement through volunteerism, which enhances total force readiness, leadership development, resiliency, job performance, life skills development, morale, well-being, and creates positive life experiences.
Authorized patrons of ALL abilities are welcome. Please contact SMP staff if reasonable accommodations are necessary.