Quantico Single Marine Program (SMP) * NEW! Volunteer Horse Stable
Description
NEW VOLUNTEER OPPORTUNITY! Come volunteer with SMP at the Frying Pan Farmhouse!
Various projects include: working with therapeautic riders, leading horses on trails in the ring and out in the field, assisting with horse upkeep, horse exercise, stable upkeep, among other projects.
Bigger projects include: painting current structures and building new structures on the property.
SPIRIT has about 15 horses for use for therapeautic riding with which volunteers could be paired to assist a rider for their visit. Children/Youth of various ages (3 to 15) attend the therapeautic rides. The staff and other volunteers are friendly and welcoming!
SPIRIT serves the community by providing Therapeutic Riding, Equine Assisted Psychotherapy, and Equine Assisted Learning programs for individuals, families or groups.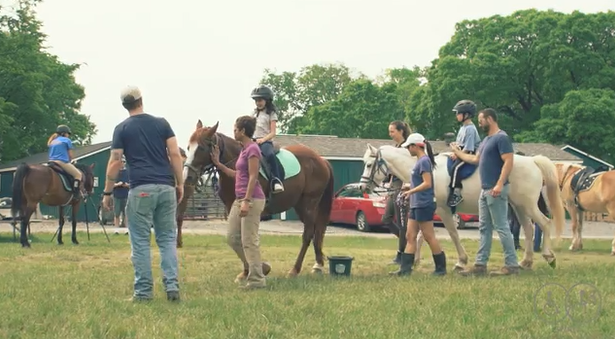 Depart: The House Saturday May 25 at 0800
Return: The House Saturday May 25 at 1500
Pick‐up Points:
SMP House: 0800
Austin Hall : 0740
Benjamin Hall: 0730
---
Volunteers must utilize the transportation provided.
Open to single service members and geo-bachelors. Transportation is provided by SMP and is only for single service memebers and geo-bachelors associated with SMP. Seating limited, first come, first served.
Any questions can be directed to The House at 703.432.0363 or email mccsquanticosmp@usmc-mccs.org