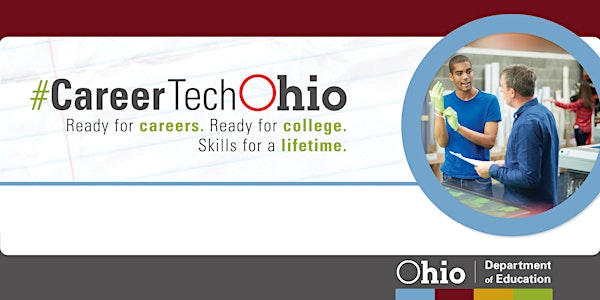 Quality Program Review Workshop - Northeast January 13, 2023
Quality Program Review Workshop - Northeast January 13, 2023
When and where
Location
Kent State University Trumbull Campus 4314 Mahoning Avenue Northwest Technology Building, Room 117 Warren, OH 44483
About this event
The Ohio Department of Education, Office of Career-Technical Education, is facilitating a Quality Program Review technical assistance workshop. Districts or pathways that wish to learn more about the Quality Program Review, Perkins V changes to the Quality Program Review, Work-based Learning and how to create Action Plans are encouraged to attend. For districts/pathways that choose to attend, it is strongly recommended that a teacher and supervisor/director for the pathway attend together. Please submit a separate registration for each individual attending.
It is highly encouraged for non-compliant pathways to complete the survey before attending a workshop. The survey should be completed by both a teacher and an administrator.
Please join us on Friday, January 13, 2023, from 9:00 AM to 3:00 PM for this event.
Please register by January 6, 2023.