Medical Quality Improvement/Patient Safety Project Development & Charter
About this event
Whether you need guidance on identifying Quality Improvement/Patient Safety complications or part of a team that needs to know how to establish a full project charter MSU Statewide Campus System is here to help.
With our Scholarly Activity Project Day, we will guide you through identifying a project or answer the questions you have to initiate your project. This 1-Day event is giving you access to our Scholarly Activity Specialists.
For full project consultation support, join our Teach for Quality (Te4Q) program, a year-long program giving your team access to scholarly activity experts who are ready, willing & able to improve your team's project skills.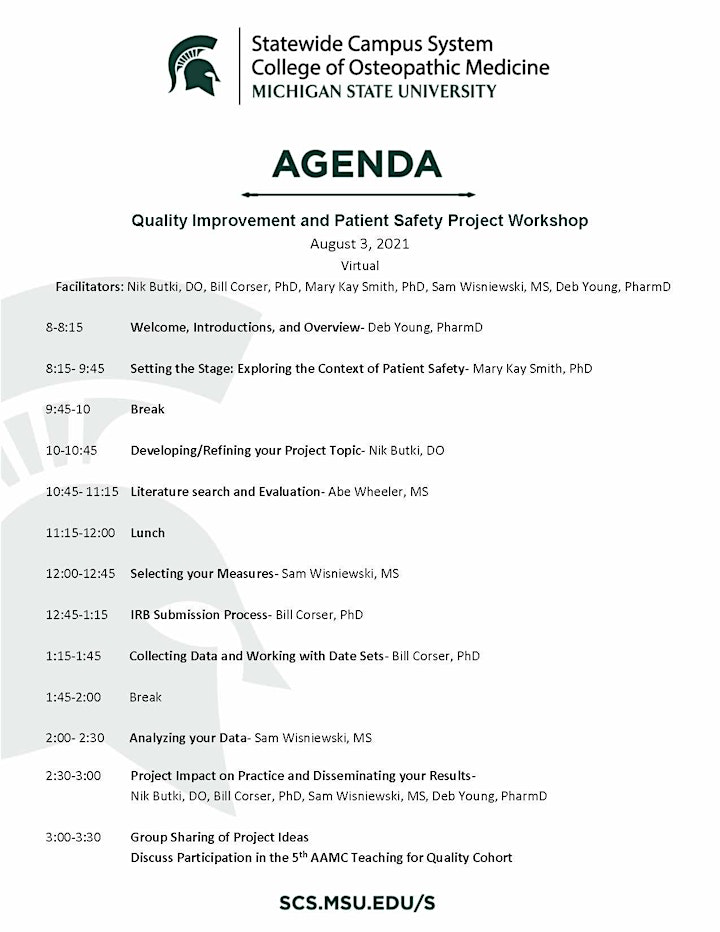 Organizer of Quality Improvement and Patient Safety Project Workshop (TE4Q)