Quality-by-Design (Q-b-D) for Biopharmaceuticals ~ Oct. 30th - Nov. 1st, 2017

Monday, October 30, 2017 at 9:00 AM

-

Wednesday, November 1, 2017 at 5:00 PM (PDT)
Event Details

Quality-by-Design (Q-b-D) for Biopharmaceuticals
Amgen Bioprocessing Center,
Keck Graduate Institute
The Claremont Colleges
Oct. 30th - Nov. 1st, 2017

COURSE BENEFITS AND IMPACTS
Application of Quality by Design (Q-b-D) methodology for product commercialization is increasingly becoming the standard business practice at Pharma and Biotech companies. It is also much sought after by US and EU regulators as an approach presented in regulatory dossier to demonstrate that product will be safe and effective consistently over its lifecycle. While the concept of Quality by Design is universal and commonplace in many sectors, its application in Biotech industry for product commercialization is relatively new and "purpose-built" to suit the nuances of the products and processes. 
This 2 ½ day course containing workshops, case studies and Q&A sessions is part of KGI's Bioprocessing Professional & Advancement Training (BPAT) program intended for scientists and engineers who are new to Quality-by-Design and/or need to update in their knowledge of the subject.  The course is designed and delivered by leading industry experts who are engaged on a daily basis with all aspects of Q-b-D, from late phase process design, characterization and Tech Transfer to biomanufacturing, validation and regulatory aspects.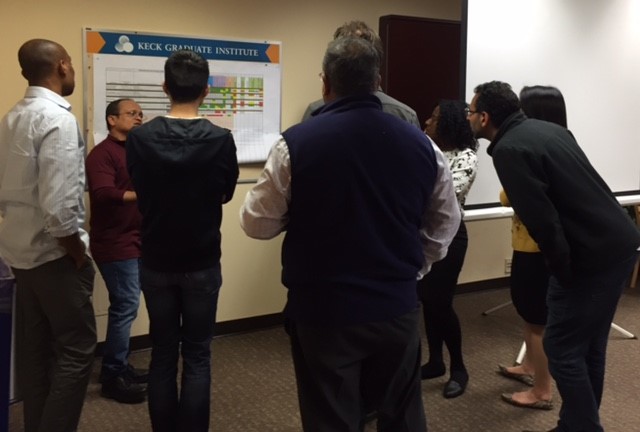 COURSE HIGHLIGHTS & TOPICS
This course will take the students through the journey of using a combination of classroom presentations and case studies such that they will be "ready" to participate in Q-b-D related activities related to a Biotech product.
Introduction to Q-b-D principles- A science- and risk-based approach,

Product understanding - Critical Quality Attributes (CQAs) - patient safety and needs

Process understanding

Development of Process and Analytical Control Strategy

Statistical  Methods and data analysis

Quality Risk Management (QRM)

Design of Experiments (DOE)

Process Optimization & Response Surface Methodology– Ranges, Design Space,

Root causes analysis - FMEA, risk ranking and apply FMEA to Control Strategy selection

Technology Transfer to manufacturing and Continuous Process Verification Strategy

CASE Studies
COURSE LEADERS AND SPEAKERS
Mr. Naveen Pathak is Director, Manufacturing Science & Technology, at Shire. He currently leads groups that support the continuum of product commercialization including QbD, Process Validation, and Technology Transfer. Prior to joining Shire, Naveen has worked at leading biotech and pharmaceutical companies, including Genzyme and Amgen, in Process Development and Manufacturing Science functions. Naveen is a seasoned biopharmaceutical industry professional with 20+ years of experience in process development and technical support spanning non-clinical, clinical and commercial manufacturing. He has a Masters in Chemical Engineering from University of Oklahoma and Graduate certificate in Quality and Regulatory Affairs from Temple University. He is recognized as a flexible, creative, risk- based decision maker offering a unique combination of technical and people leadership, excellent communication and understanding of regulatory and compliance landscape.
Parviz Shamlou, PhD is the director of the BPAT courses for KGI. He has over 30 years of industry and academic experience in whole bioprocess design and development, will be leading the lectures on engineering design and modeling of freeze-thaw operations. He will be assisted by a distinguished team of industry experts and professionals to deliver this 3 day course.
COST & REGISTRATION
 The Early-Bird fee is $2500.00 per attendee, thru Sept. 29th, 2017.
Beginning Sept. 30th, 2017, the registration cost is $3,000.00   Included within the fee are all lab equipment and supplies, handouts and materials, instruction, daily breakfast, lunch and two dinners.
KGI offers a discount for five or more from the same organization registering at the same time, please email to inquire more details.


-Cancellation Requests for refunds due to cancellation for any reason must be made in writing to: aa.events@kgi.edu
LOCATION 
The Quality by Design Q-b-D course will be held at Amgen Bioprocessing Center, Keck Graduate Institute School of Applied Life Sciences, 535 Watson Drive, Claremont CA 91711. 
KGI is approximately 12 miles from the Ontario, California airport
And 50 miles (~2hours from LAX international airport)

FEE 
Included within the fee are all lab equipment and supplies, handouts and materials, instruction, daily breakfast, lunch and dinner.  


CANCELLATION 
Cancellation Requests for refunds due to cancellation for any reason must be made in writing to aa.events@kgi.edu 


Requests for refunds received by us between Sept. 1st and Sept. 30th, 2017  will be made, minus a $500.00 processing fee. 


NO refunds will be given for any reason beginning Oct. 1, 2017.

ACCOMMODATIONS
Accommodations and travel expenses are the participant's responsibility. Below are some recommended accomodations based on nearest proximity to KGI's campus.

  -Hotel Casa 425:  http://www.casa425.com/
  *This hotel is within walking distance to KGI, located around the corner from the campus.

  -Doubletree by Hilton Hotel – Claremont: 
   http://doubletree3.hilton.com/en/hotels/california/doubletree-by-hilton-hotel-claremont-  ONTCLDT/index.html
   *This hotel is located less than 2 miles from the KGI Campus.

  -Sheraton Fairplex Hotel & Conference Center:  http://www.sheratonfairplex.com/
  *This hotel is located less than 4 miles from the KGI Campus – Approx. a 7 min. drive.
INTERNATIONAL AIRPORT
The closest airport to Keck Graduate Institute is the Ontario International Airport (ONT): http://www.lawa.org/welcomeONT.aspx
Other close-by airports include the John Wayne/Orange County Airport: http://www.ocair.com/
The furthest from KGI would be the Los Angeles International Airport: http://www.lawa.org/welcomeLAX.aspx
---
For further information contact:
Lynn Svay
BPAT Program Director
Office:  909-607-0122
Cell:  714-482-5327
http://www.kgi.edu/bioprocessing/bpat
Autumn Emerson
Corporate Partnerships Manager
Office:  909-607-9501
aemerson@kgi.edu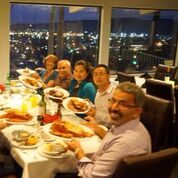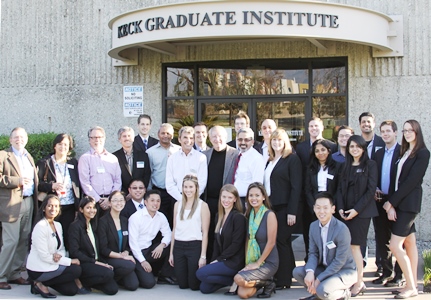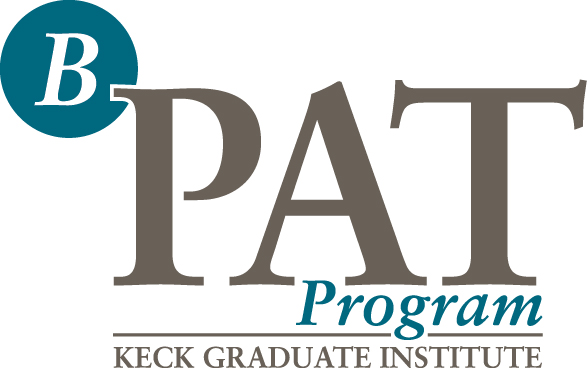 When & Where

Keck Graduate Institute
535 Watson Drive
Claremont, CA 91711


Monday, October 30, 2017 at 9:00 AM

-

Wednesday, November 1, 2017 at 5:00 PM (PDT)
Add to my calendar
Organizer
Amgen Bioprocessing Center
The Amgen Bioprocessing Center is one of the most important teaching and research laboratories at Keck Graduate Institute. Founded in December 2004 thanks to a $2 million gift from The Amgen Foundation, the Center serves as the basis for the Master of Engineering (MEng) and bioprocessing focus track offered as part of KGI's Master of Bioscience (MBS) degree program.
The Amgen Bioprocessing Center is a state-of-the-art facility where MEng and MBS students learn the skills necessary to become leaders in bioprocessing. Bioprocessing refers to the manufacture of valuable products through the culture of living microorganisms. Products from bioprocessing include many life-saving biopharmaceuticals and antibiotics, renewable biofuels such as ethanol and biodiesel, and fermented beverages, such as wine and beer. Today, over one-third of all medical products in active development are biopharmaceuticals. Life-changing therapeutics such as human insulin and human growth hormone (for children with growth hormone deficiency) have improved the quality of life for thousands of people suffering from diabetes, cancer, arthritis, cardiovascular disease and infectious diseases.
The Amgen Bioprocessing Center is run by Dr. Parviz Shamlou, KGI's George B. and Joy Rathmann Professor.