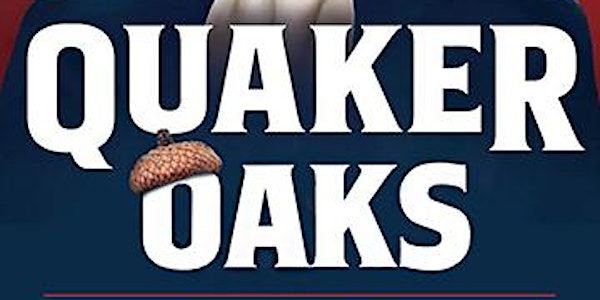 Quaker Oaks Tree Crop Gathering
When and where
Location
Blacksburg, Va Catawba Community Center Catawba, Va, Va
Refund Policy
Refunds up to 30 days before event
Description
The Vision-
This event sets itself apart from other conferences because it recognizes that the process of self organizing, and building community is as important as the subject matter. The Saturday night feast we will be sourcing organic food with nut products integrated and prepared by chefs on site. If we are to reclaim our humaness, perhaps the trees themselves who thrive in healthy, diverse ecosystems are worth emulating. Mutually beneficial relationships honors that every one is equally important, has something valuable to offer, a voice, and deserves a place at the table.
The Saturday Night Menu is up and is as follows with inevitable surprises added:
Appetizers:
Cultured Black Walnut, acorn Pate on Acorn Rye Crackers
Local organic Green Salad w/ Hickory Oil & Apple/Pear Vinegar
Entree:
Acorn Buckwheat biscuits & Green Acorn Pozole
Desert:
Persimmon Acorn pudding
Three Nut Macaroons (Chestnut, Acorn, Pecan)
Tusco-Appalachian spread: boiled chestnuts w/aged cheese, pear and honey
The new iteration of the Quaker Oaks Conference is a focus on the Nuts and Bolts of setting up a community nut depot from mast to mouth. This will include:
1.) Learning which are the high value native nuts crops and identifying the trees they come from
2,) Scouting for these trees and what to look for when harvesting
3.) Techniques in gathering nuts, curing and getting to a hub/ processor
4.) Setting up a nut hub where nuts can be safely held
If time allows:
1.) Cooking with nuts/ what can be made from nuts
2.) Building markets for products
3.) Sampling oils , flours, nut cheeses, etc
4.) Scaling up processing with efficient tools
"Weather or nut" it rains the Quaker Oaks Tree crops Revival is to be held at Catawba Community center in Catawba, Va. We also have access to Four Pines Hostel for a place to sleep in Catawba as well. It is first come first serve and there is plenty of room in their building, but you will want to bring a sleeping pad and gear. Also the food is potluck so bring things to contribute to meals you plan on attending.
Friday PM-
6:00 - We will gather at Four Pines Hostel and have a meet and greet potluck dinner.
Saturday AM-
8:00- Community Oats breakfast potluck.
9:00- We will all participate in a casual
open space
format Saturday morning directing the program from what excites us. It is a very empowering and satisfying experience to know that WE can organize ourselves and create the world WE want.
10:00- Affinity circles through the day with a lunch break
Saturday PM-
6:00-ish - after a day of nutty workshops and affinity circles, If you have made reservations we will gather for a catered dinner from Tabla Rosa on Glade. Otherwise other participants can pool their food together for a potluck meal.
Sunday AM
9:00- we will have another potluck breakfast hopefully featuring pancakes and if interest dictates more affinity circles
1:00-2:30 Blacksburg Sustainabilty week host a nut foraging workshop free to teh public (exact location TBA). Come participate in a 1.5 hour foraging workshop in conjunction with the Blacksburg sustainabilty Week Festival where we teach the the folks of Blacksburg how to become nut foragers and why.
We hope you will leave the conference confident with a clear vision of what the next step is for you to create a world of perennial food crops for yourself, your communtiy and ultimately the entire human race.