Location
Boulevard Banquet Hall
510 Armistice Boulevard
Pawtucket, RI 02861
About this event
Ever been to a comedy show where the stage talks to you like Siri? Well, nobody does comedy like we do and you won't find it anywhere else so join us on the QCC and experience the Funniest Comedians Under the Brightest Lights. And did I mention it's B.Y.O.B.? That's right. Show up early with your favorite adult beverage and enjoy the show. Doors open at 7pm. Show starts promptly at 8pm. *** Eat First this Month!! Because our Food Vendor will be on Vacation!!!***
**Our Shows ALWAYS Start on Time.** 
On the QCC, the laughs are BIG. There is good comedy, bad comedy and Great comedy! Our goal is to give you great comedy. We do this by creating the ideal environment so that you can enjoy the comedians in a safe and fun environment.
What's great is that we can do this anywhere. We can turn a venue into a comedy club in no time. Our goal is to bring you the very best in comedy and Showcase the Funniest Comedians Under the Brightest Lights.
If you have a venue, want a private party (birthday, retirement, fundraiser, you name it) all you have to do is contact us at quahogcomedycircuit.com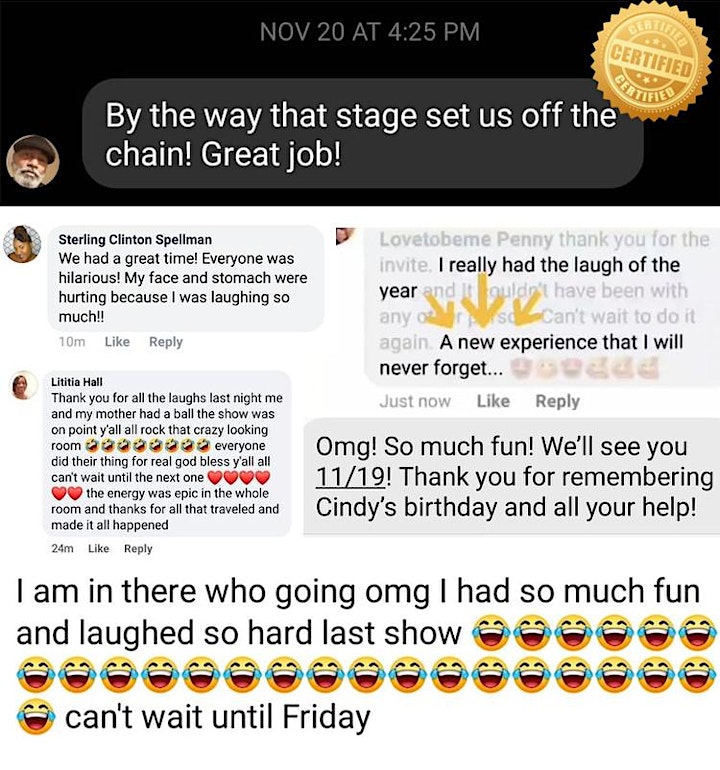 Make your evening even more special on the QCC by reserving a table for you and your friends. Reserving a table guarantees you and your besties have no problem sitting together. Each table seats up to 8. Is it your birthday season? Ask about our birthday package which includes two tables, a cake and balloons, so everyone will know it's your special day!!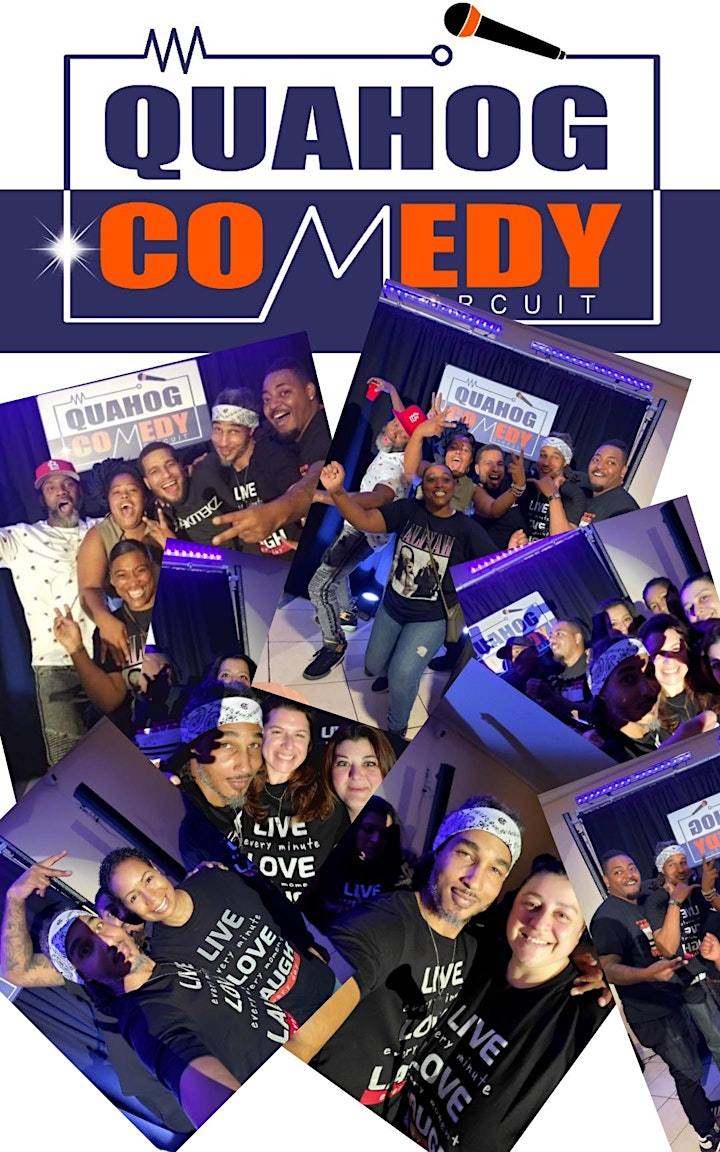 Comedian Dale Cover has shared the stage with comedy greats such as Michael Blackson and Aries Spears. Gone viral in 2019 being featured in dozens of blogs and news outlets including Alex Jones' Infowars for his hilarious take on the Jussie Smollett scandal called The Truth About Jussie.
In Jan 2022, Dale made his acting debut on the big screen Co-Starring along side Rhode Island's most talented artists, in his first feature film Pray For The Bear. Produced by HotInRI, Pray For The Bear is now streaming.
In addition to being the creator of the Quahog Comedy Circuit, Dale is also the owner of Overbooked LLC and creator of the overbooked app, a mobile app to help independent artist build their fans base.
Dale is also the founder of Le3 Apparel. A lifestyle brand offering fashionable designs to help you spread Life, Love and Laughter to everyone who sees you wearing the brand.