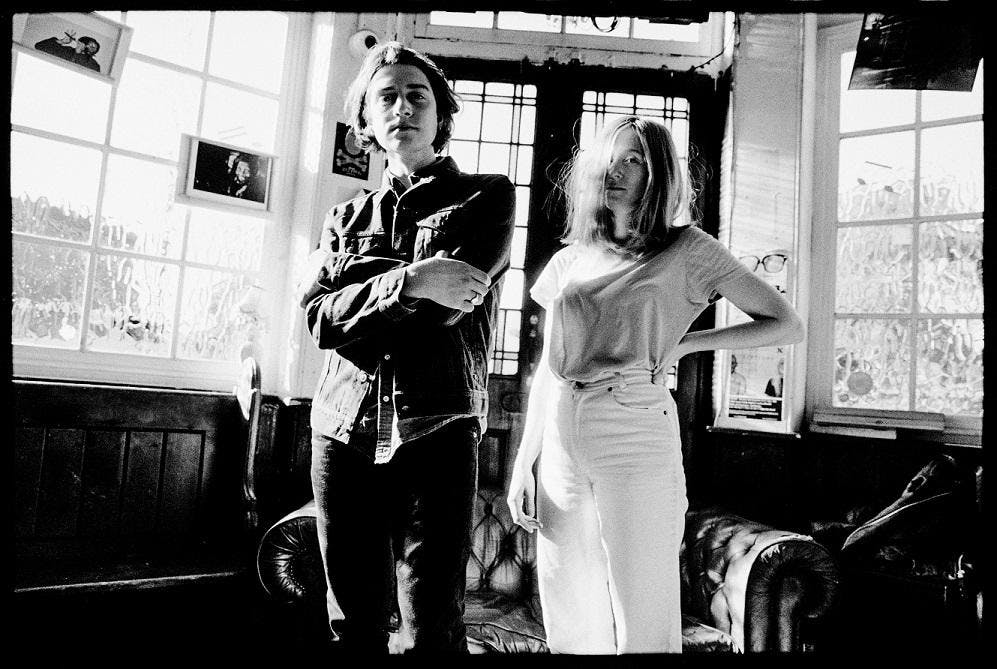 About this Event
Nothing just happens overnight. QTY might seem like they arrived perfectly formed last October with the release of 'Rodeo' - a bright, joyous indie rock lightning bolt that feels as much of a force of friendship as that detailed in its narrative - but Dan Lardner and Alex Niemetz had been working towards that moment for most of their lives.
As debut albums go, 'QTY' is one of the strongest first steps a new band has released in ages. Each of its 10 tracks feel like a vital shot, from the second the record jumpstarts with 'Rodeo', through gently buzzing soother 'Notify Me' to 'Salvation', which steadily builds to a softly searing end that feels like some kind of heavenly interjection. It continuously references life and living in varying shades of dark and light, and Dan's evocative, storytelling lyrics deal out microscopic close-ups of the minutiae of his and Alex's day-to-day.
As QTY prepare to bring those specific-but-relatable snapshots to venues and audiences worldwide (live the band's line-up is completed by drummer Alan Yuch), the imminent release of their debut album marks a big achievement for Dan and Alex. "Having an album out has been our dream since day one," Dan says. "I look at it as a document of our lives and time together up until the point of recording it. It will exist out there and you'll be able to hold it in your hands and and pull it out from your collection on your shelf between your copies of 'Ziggy Stardust' and 'American Water' and play it. With this album, I am now more sure then I have ever been that I do, in fact, exist."
Scrappy, scuzzy rock and rollers THE RUBS are made up of members of THE YOLKS, SON OF A GUN, and THE LEMONS. They support tonight's FREE MONDAY with a set of wet and wild, punk-tinged power-pop that'll rub you raw in all the wrong ways. Be sure to grab hold of THE RUBS' debut full length, The Rubs Are Trash, out this past July on Tall Pat Records and Dumpster Tapes.
DELMAR & THE DEDICATIONS reel with R&B grooves and catchy melodies, all of which is neatly (and without a gimmicky feel) trimmed with vocal fuzz and guitar static. Adding a further twist to their collective take on the girl-group vibe, retaining a punk edge...their record, Girls Club, puts its arms around you, draws you in, and gets you dancing.