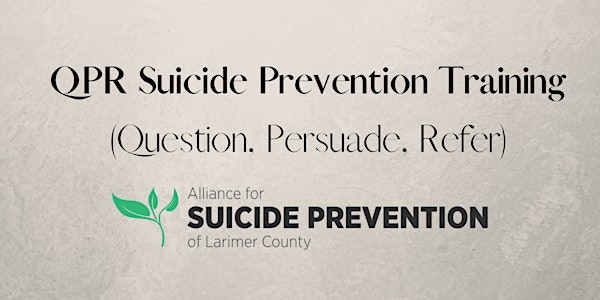 QPR (Question, Persuade, Refer) Suicide Prevention Training
QPR-Question, Persuade, and Refer: the 3 steps anyone can learn to help save a life from suicide.
About this event
QPR is a 60-90-minute, evidenced based, full certification training that holds the same weight as a CPR certification and offers 1 CEU.
Participants will learn:
-the scope of the suicide problem (nationally and locally)
-the myths and facts of suicide
-the warning signs of suicide or mental distress
-how to ask someone if they are suicidal
-how to encourage them to get connected to care
-where to go for help, including what local resources are available
Registered attendees will receive a confirmation email immediately following registration with Zoom meeting details.
Please note that our trainers are in Colorado and this training will be in Mountain Standard Time (MST).