Description
"Qoya means Queen in Quechuan (an indigenous language used by shamans in South America). Not an emotionally distant bejeweled figure who holds a position of inherited power, but Queen that translates as "a female manifestation of higher consciousness." In other words - you! - Rochelle Schieck
---
Qoya is movement with meaning. Through movement we remember... We remember our essence as women is wise, wild and free! Drawing reference to the wisdom of yoga, the wild creative expression through dance, and the freedom to feel pleasure in the body through sensual movement.
Shanah McCrary & Shannon Bond will be leading a 4-week DONATION based series on the four intercardinal directions referenced in Rochelle Schieck's book "QOYA: A Compass for Navigating an Embodied Life that is Wise, Wild and Free".
Last month we focused on the cardinal directions, embracing masculine outward energies. This month we focus on our feminine energies as a path of reflection through traveling inward, accessing our:
10/04 Northwest: Inner Wisdom
10/11 Southeast: Inner Creativity
10/18 Southwest: Inner Sensuality
10/25 Northeast: Inner Light
---
No experience required! No need to worry about how it looks, we trust that you will move in ways that feel good in YOUR body! Please wear comfortable clothes you can move freely in, water, and a yoga mat. Yoga mats are available in the studio should you need to borrow one.
Reservations are not required, but greatly appreciated. Donations are accepted, but not required to participate.
For more information on Qoya, please visit qoya.love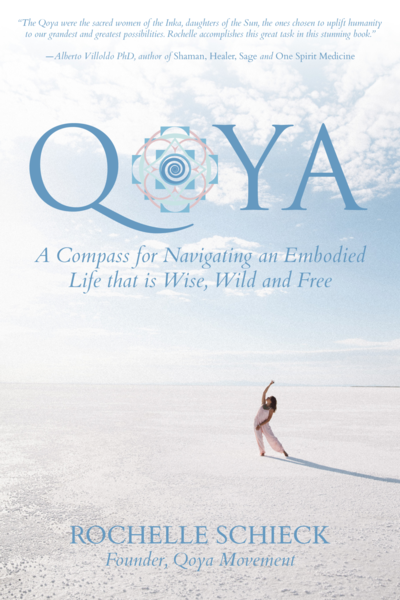 FAQs
Where is the studio and where do I park?
Sol Healing and Wellness Center is located in north Austin. There are three properties on the grounds with two studios. Sol Studio (a.1) is located in the front of Sol Healing and Wellness Center and Luna Studio (b.1) is located in the Luna property in the right property. There is ample parking behind the Sol property, please follow the driveway to the back of the property and enjoy the walk across the grounds to the LUNA studio.