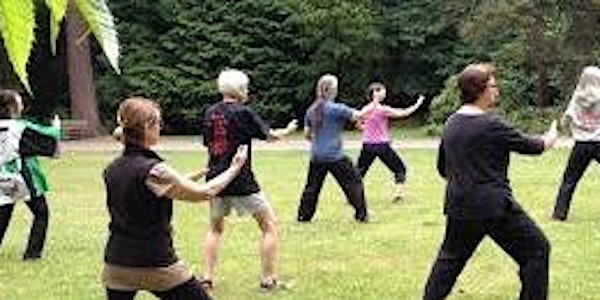 Qigong in the Park!
When and where
Location
Glenwood Park Ashland, OR 97520
Description
Qigong in the Park!
The word 'Qigong' translates as "energy or vitality cultivation". These simple practices grounded in the body, the breath, the heart, and open awareness are a means for transformation and healing. ​
Radiant Presence Qigong™ is an integration of medical and spiritual qigong. These practices are used to create balance and promote good health and healing by quieting the mind, calming the nervous system, and opening the heart. Continuity of practice brings a unified physical, emotional and spiritual sense of wellbeing.
Please bring a camp stool, if needed. Come Join Us!