Qi Revolution San Diego - The Ultimate Health and Longevity Event

Friday, August 25, 2017 at 9:00 AM

-

Sunday, August 27, 2017 at 7:00 PM (PDT)
Event Details

HEAL, CONNECT, and INSPIRE at QI REVOLUTION SAN DIEGO
San Diego Qi Revolution will be an event like no other!  Learn the latest in Mind Body practices, Food-Science, Breath Exercices and the ultimate in Self Care wisdom.  This 3 day event is specifically designed to help unlock your healing power and create the best life possible. These teachings give you energy for a strong body and a sharp mind. People of all fitness levels and ages are welcome and love coming year after year.  
This event naturally attracts healers, yoga teachers, nurses and health professionals. One of the great benefits coming to Qi Rev is being in the group energy.  Hundreds of people practicing together often is the best method to initiate powerful flow of healing Qi.  Many have experienced spontaneous healing, where pains in their body simply dissappeared. As the Qi increases, so does the blood circulation.  All the practices shared are practical and easy to implement back into daily life.  
People always leave happier and excited about what they have learned. Not to mention, all the life long relationships that are fomed literally within moments of meeting.  With the highest quality sound and video production in the country, charasmatic facilitators and the latest in health/wellness information, it's a perfect recipe for an incredible time!
San Diego Qi Revolution 2017, will be one to remember!    
 TOP 7 REASONS to Attend Qi Revolution
#1 Learn about Foods that destroy health and which foods that help reverse specific diseases.
#2 Learn Breathing Techniques that dissolves stress and negativity with powerful energy.
#3 Learn 3 Levels of Qigong Healing to improve blood circulation, digestion & metabolism.
#4 Learn Qi Meditations that clear your mind and improve your ability to focus naturally.
#5 Learn Qi Reflexology and Tui Na Massage techniques for reducing pain and fast healing.
#6 Learn 5-Element Psychology to understand yourself and improve your relationships.
#7 Connect with like-minded people as you learn new skills good for you and for the planet.
LIVE Demos of Self Care practices
Tui Na is a hands on body treatment that has been used in China for more than 2,000 years. Rhythmic compression techniques along different energy channels of the body establishes harmonious flow of Qi throughout the body and brings it back to balance. It works deeply with the positive energy of the body. Plus, it's always a fun time working on your friends!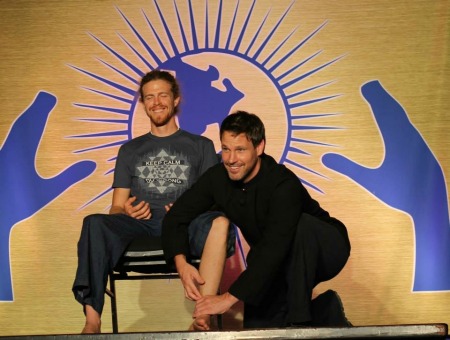 Qigong: The Path of Longevity
Learn many forms of Qigong with hundreds of peope amplifying the power of the group energy effect. Sincerity is key when practicing. Connect with your body's ability to heal and restore effortlessly.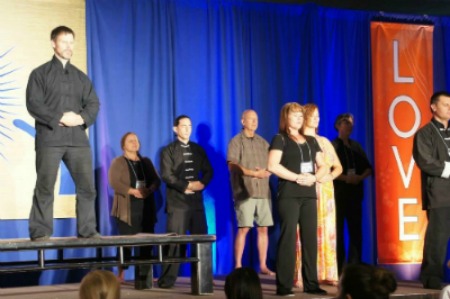 Friendships for Life
Community support, love and growth are known as the root to a happy healthy life.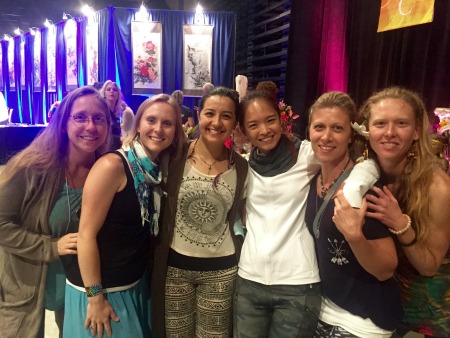 Laughter is Medicine
Facilitators Jeff and Kai always bring humor to the stage. 3 full days of guaranteed endless fun and laughs.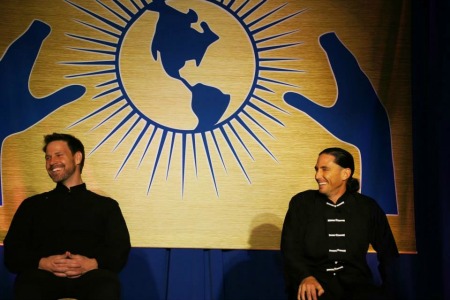 CEU's available to Licensed Massage Therapists, Acupuncturists, and Counselors

When & Where

San Diego Convention Center
111 W. Harbor Drive
San Diego, CA 92101


Friday, August 25, 2017 at 9:00 AM

-

Sunday, August 27, 2017 at 7:00 PM (PDT)
Add to my calendar
Organizer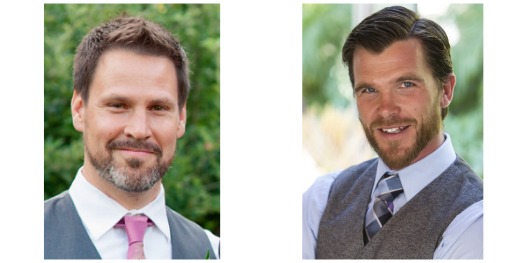 Kai Van Bodhi, L.Ac. is a practitioner of traditional Chinese Medicine and a world class instructor of mind-body exercise. After spending 10 years in China studying with Masters, Kai has been transmitting these ancient yet modern techniques to thousands of people in live events. Along the way, he has discovered the powerful synergy of Ancient Daoist Alchemy and Modern "Biohacking" Neuroscience. He works with high achieving entrepreneurs, leaders and visionary game changers to incorporate micro-doses of these effective practices into their busy lives for more fulfillment, flow and success on all levels.
Kyle Shinners, L.Ac. was an All-American Lacrosse player while studying Medical Anthropology and graduating with honors from Harvard University. He helped develop Dynamic Contraction Technique, a profound therapeutic method for opening meridian channels. He now balances his experience of high performance athletic training with years of practice in the teachings of Yoga, Qigong, Meditation and TCM.