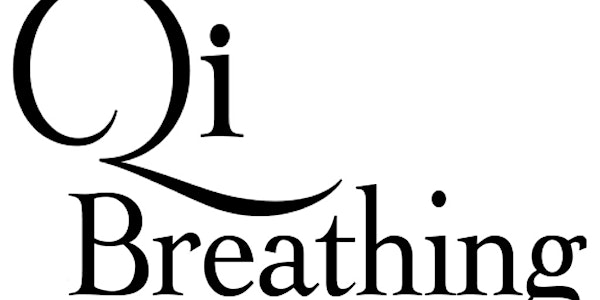 Qi Breathing- Breathe in May
When and where
Location
Carondelet Center 1890 Randolph Avenue Saint Paul, MN 55105
Refund Policy
Contact the organizer to request a refund.
Description
Join us for a life-changing weekend...
Experience Qi Breathing!
Breathing for better health
Everybody breathes. It's a fundamental activity that we do all day every day. But even though it's basic, it's an untapped resource for most people. When expanded, your breath can reduce your stress, increase your energy and help you to focus and learn.
"All chronic pain, suffering and diseases are caused from a lack of oxygen at the cell level."
~Arthur C. Guyton, The Textbook of Medical Physiology, Fifth Edition.
In today's society, people are stressed out and driven by never-ending to do lists. With our fast-paced lifestyles, people are forgetting how to breathe. Most of us have a great deal of tension and breathe very shallowly . As a result, the body, blood and organs are getting less oxygen and our society is getting sicker and sicker. Cancer is running rampant. One in three people are predicted to get cancer and it's only predicted to get worse.
What can we do?
We've put a modern day twist on ancient breathing practices and eastern principles and created a powerful breathing technique called Qi Breathing. This technique can heal your body and create better health and vibrant energy.
If you're ready for better health and more energy, it's time to experience Qi Breathing. A higher quality breath results in a higher quality life.
A glimpse of what you'll experience:
Qi Breathing:
A 30-minute practice that leaves you energized and peaceful at the same time. It's based on an ancient-day practice with a modern-day twist that makes it readily accessible to the Western world. The benefits are too numerous to mention here.
Qi Infusion:
Qi Infusion is a combination of movements involving Yoga, Tai Chi and Qigong. The movements are designed to expand your breathing, as well as to release tension in your chest and shoulders.
Feel the power of words:
You'll get an in-body experience of how impactful the words you say to yourself can be. You'll also learn how your words can lead to manifesting what you want in your life.
Break a Barrier. Change your Life:
Discover the primary barrier in your life that's holding you back. You'll take action during this workshop to bust through that barrier.
This event will be very experiential. We believe people learn best, retain information better and have the most fun through experience. Not to mention that two full days of lecture would be long and boring.
What others are saying:
"The 30-minute Qi Breathing techniques is unlike anything I've ever experienced. I plan to regularly use it in my own life and I hope to use some of the shorter breathing techniques with my clients as a massage therapist."
~Mandy Langenfeld, Massage Therapist
"I felt relief from RLS (Restless Leg Syndrome) AND emotional pain. I also had a physical release of knots popping in my shoulder and center of back. I was totally filled with white light from my head to my toes. This breathwork has been transformational to my life."
~Melissa Scott
"I was doing it (3-minute Qi Breathing Technique) earlier and I have to say the word that describes it is exhilarating; I was stunned at how alive my body felt. I plan on incorporating it into my daily morning routine. It occupies so little time & effort, yet provides such an amazing feeling of exhilaration in return."
~Jimmy Leo Creativity Concierge, CEO & Founder at Creativity Concierge, Inc.
"This is my third Qi Breathing seminar and I'm just blown away how much I learn, grow and change every time!"
~Dwight Raatz
"This course is wonderful for people who have no knowledge of the breath and for experienced breathers. The content and subject mater is easily presented and lightened up with fun group activities. A delight to be in this workshop."
~Silvia Voss
"4th day out from the weekend and I could write a book on all the ways my life has been impacted already! My PT was different, sharings with friends and family have been amazing. Taught my 16yr old granddaughter "feeling the energy" and she experienced the wonder and the power of it! Best of all, I am doing my massage therapy differently and achieved a significant "breakthrough" with a client. Permanent change has been the continued lung expansion with my breaths. Probably twice the capacity since the workshop. Thanks to all of you so much. Definitely life changing!"
~Mary Ann Abts, Massage Therapist
"I've really begun to notice how often my breathing is shallow and restricted during the day... its a powerful new awareness of myself!"
~Andrew Granger, Massage Therapist
"Qi Breathing has allowed me to open up a door to allow me to discover who I am. It allowed me to uncover what was secret, what was hidden and not revealed. And that was the fun part about it. It's discovering me! Not what somebody said that I am. But I discovered some amazing passions; joy, health, fitness and wellness.
The first time I was afraid. But each time I do Qi Breathing I am breathing life into me. To put forth my passion and to explode and to be manifested! I love Qi breathing. And I guarantee that if you do Qi breathing your life will never be the same. You'll be reborn to the person you were meant to be."
~Journey Richardson
To learn more about the event:
www.ExperienceQiBreathing.com
info@experienceqibreathing.com
651-400-0665
FAQs
Where can I contact the organizer with any questions?
Contact us at the Mind Body Science Institute:
651-400-0665
info@ExperienceQiBreathing.com troy@ExperienceQiBreathing.com deanna@ExperienceQiBreathing.com
www.ExperienceQiBreathing.com
When does the program start and finish?
Your intensive will take place over the course of two days:
Day 1: 9:00am-6:00pm on Saturday 5/21/16 and
Day 2: 9:00am-4:00pm on Sunday 5/22//16
How much does it cost?*
1 person is $149
2 people is $199
We love creating community so bring a friend, build a bigger community and save money.
*This event is FREE to all past participants of the Qi Breathing workshop
*Past participants are not eligible for CE credit if attending for free.
Where does the program take place?
The event will be at the Carondelet Center
1890 Randolph Ave, St Paul, MN 55105
Earn 14 CEs:
Earn 14 units of continuing education through...
-MN State Board of Physical Therapy (Category 1)
-National Certification Board for Therapeutic Massage and Bodywork (NCBTMB)
-Yoga Alliance
-National Exercise Trainers Association (NETA)
-National Certification Commission for Acupuncture and Oriental Medicine (NCCAOM)
-MN Board of Chiropractic Examiners
-ACE Fitness Professionals can petition for CEs through ACE
-MN Occupational Therapists can petition for CEs through MN Dept of Health
P.S.
We are offering a 100% money-back guarantee. If you are not satisfied we'll refund all your money. This is how confident we are in the program.