Event Information
Location
VFW
120 VFW Road
Duson, LA 70529
QGA Christmas Luncheon, Silent Auction & Raffle
About this event
You are invited to attend the LIVE Quilters' Guild Acadienne Christmas Luncheon at the VFW to include a silent auction and raffle.
WHEN: Saturday, December 12, 2020
TIME: 11:30 AM to 1:30 PM
WHERE: VFW | 120 VFW Road | Duson, LA 70529
If you paid for the auction (that was to be held March 2020), your lunch is paid for.
For those who have not paid and would like to attend, please contact Shelly McCoy, QGA Treasurer at - Home: (337) 315-5498 | Cell: (337) 315-5498 | Email: sdm629@gmail.com Please mail your check to Shelly at - 5216 Alfred Road, Maurice, LA 70555 Mark check "QGA Christmas Luncheon". Luncheon tickets are $10 each.
During the luncheon, there will be a silent auction of about 20-25 items
A quilt entitled the "2020 Pandemic Quilt" is currently being constructed by members of the guild and will be raffled off during the luncheon (see photo below).
To purchase pandemic quilt raffle tickets, please contact either either of the following guild members: (Raffle tickets are $2 each)
Judy Garber | Home: (337) 981-0988 | Cell: (337) 288-8197 | Email: judith.garber@lusfiber.net
Sally Johnson | Cell: (615) 319-0535 | Email: sjohnsonpmi@gmail.com
We will make sure that the VFW is safe for this event.
To register, please click the GREEN "REGISTER" button and complete the information.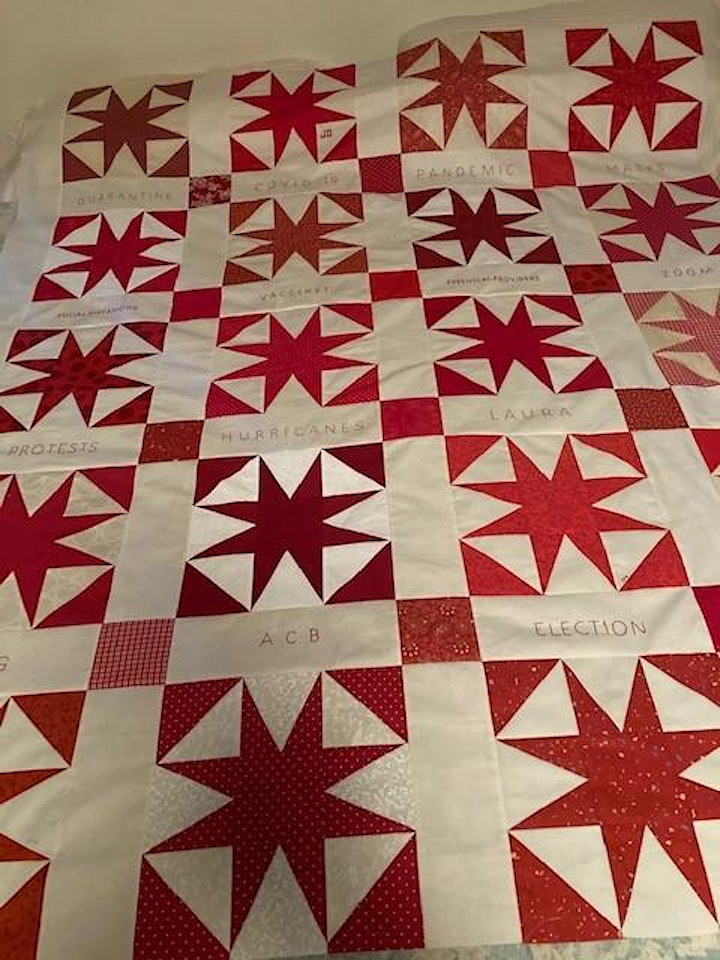 Date and time
Location
VFW
120 VFW Road
Duson, LA 70529