QEO Connected Home Challenge — United States

Saturday, November 16, 2013 at 6:00 PM

-

Sunday, November 17, 2013 at 9:00 AM (PST)
Event Details
Develop an app which allows everyday objects to communicate with each other in an innovative way
THE CHALLENGE
The Qeo challenge is a two month-long competition that will take place in Silicon Valley, Paris, and Berlin to select the best of the best connected devices hack.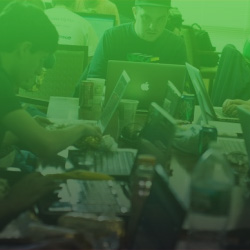 Raspberry Pi 
for all teams
Philips HUE LEDs
for winners
THE HACKNIGHT
NOVEMBER 16TH
This is where it all begins!
Attend a free hands-on Workshop and Hacknight in Silicon Valley with Technicolor, learn about the newest Qeo technology and kick start your connected object hack! We'll have Raspberry Pi's and technical support to help you build the next big thing. This is a good chance to meet people and form a team. Not to mention all the gourmet food, dark beer, bean bags and games!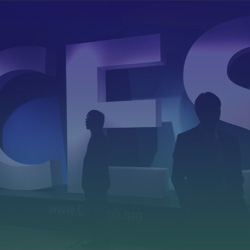 win a team trip to
CES
in Las Vegas
all expenses paid
1ST DEMO NIGHT
DECEMBER 11TH
'FLY ME TO VEGAS'
Continue polishing your project and take advantage of the Technicolor Incubator program in Palo Alto. Come and show your first prototype in front of the Judges on December 11th and compete for a chance to go to Las Vegas for CES.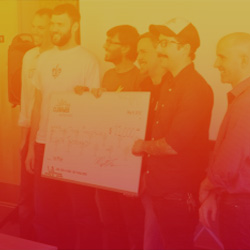 Grand Prizes
$9,000
1st
$4,000
2nd
$2,000
3rd
2ND DEMO NIGHT
JANUARY 20TH
$15,000 IN CASH
All teams that have entered the competition will be invited to showcase their final polished connected objects in front of judges for a second demo night and chance to win cash prizes and opportunity to become a Technicolor integrated partner.
RESOURCES
---


Answers
Why build with Qeo?
Qeo is a universal language for simple, secure communication between devices and applications. It is designed to be open and future-proof. To make those ambitions achievable the framework introduces a number of principles that make it a robust IoT (Internet of Things) standardization. First and foremost Qeo provides a modern, data-centric pub/sub API that is not only easy to learn but is easy to master thanks to its built-in mechanisms to always find the most efficient path between devices, regardless of which physical network they are connected to. This data-centric API makes discovery, security, connectivity, and filtering a cinch. It turns the home network (and its associated remote devices such as the connected car, remote smartphones/tablets and cloud services) into a rich database of structured information. Any application can tap into that database and use it in ways that the data providers wouldn't even be able to predict. In a nutshell, Qeo enables true intelligent interconnections between devices.
How can I get started with Qeo?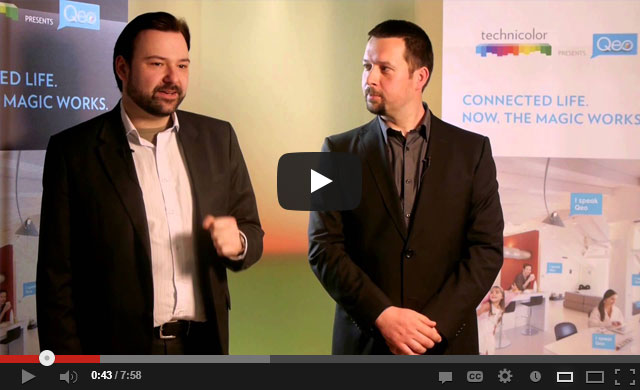 and you can also
What platforms does Qeo support?
The Qeo SDK supports the following target platforms:
Android

With these supported languages:

Linux

With these supported languages:
What are some example ideas?
Receive alerts of low temperatures in your house while you're away, and then be able to remotely turn the heater on to stop pipes from freezing

Check who is at the door when the door bell rings from the comfort of your tablet

Create an app which switches off the lights and turns on the heater to increase the room temperature when users start a movie with their set-top box
Since we're giving out Raspberry Pi to teams, you can use Node.js with the Raspberry Pi. We'll also have IP TV set-top boxes to use.

Have questions about QEO Connected Home Challenge — United States?
Contact BeMyApp
When & Where

nestGSV
425 Broadway St
Redwood City, CA 94063


Saturday, November 16, 2013 at 6:00 PM

-

Sunday, November 17, 2013 at 9:00 AM (PST)
Add to my calendar
Organizer
At BeMyApp, we specialize in events tailored for developers and entrepreneurs. We started organizing hackathons in 2010, and have since expanded to include developer workshops, virtual conferences, meetups, coding challenges and more. BeMyApp owns and operates Hackathon.com, With the Best, Hacker Unit and Coderpower. Find out more at www.bemyapp.com.