Location
Regenstrief Institute, Inc.
1101 West 10th Street
Indianapolis, Indiana 46202
Description
Configurational Research with Qualitative Comparative Analysis (QCA) and Coincidence Analysis (CNA)
Early registration pricing available through 6/30/2017
This seminar offers an intensive 5-day introduction for health researchers to Qualitative Comparative Analysis (QCA) and Coincidence Analysis (CNA)-the two most prominent configurational comparative methods (CCMs) of causal discovery. Participants will be guided through the nuts and bolts of configurational comparative data analysis as well as cutting-edge methodological innovations. In replicating published studies from various areas of the health sciences, they will also learn how to make the most of current software for QCA and CNA.
WORKSHOP HIGHLIGHTS:
QCA/CNA Facilitators are Dr. Michael Baumgartner and Dr. Alrik Thiem (University of Geneva, Switzerland). Learn more about Dr. Baumgartner's and Dr. Thiem's work in the Facilitator Bios below.

QCA/CNA holds special interest for researchers in health and health care, where determinants of outcomes can be complex and multifactorial.

Seminar is appropriate for researchers from other fields, including business, political science, sociology, environmental sciences and education, among others.

Individual consultation sessions will be offered to help participants with the methodological aspects of their own research projects.


DAILY SCHEDULE:
Monday through Friday, 9:00am–4:45pm

Each day's schedule consists of four 90-minute teaching modules. Scheduled breaks include a 1-hour lunch.

One-hour consultation sessions are offered at the end of days 2 and 3, 5:00-6:00pm.


TOPIC PREVIEWS:
Day 1: Theorizing about causation and the essentials of Boolean algebra, regularity theories, discovering regularity theoretic causation, basic work flow of QCA

Day 2: Brief introduction to R, moving from raw data to the QCA solution, measures of fit in QCA

Day 3: The three solution types of QCA, multi-value QCA, fuzzy-set theory and fuzzy logic, fuzzy-set QCA

Day 4: Model ambiguities, criticisms of QCA, QCA and mixed/multi-method research, beyond QCA: causal chains and common cause structures

Day 5; The CNA algorithm, differences/commonalities of QCA and CNA, working with the cna package for R, the causal chain problem


REGISTRATION DETAIL:
Rates: General Participants $950.00. Regenstrief Members $750.00.

Class size is limited to 50 participants.

Registration will close when the workshop maximum is reached. A standby list will be maintained as needed.

Regenstrief Institute is an approved VA vendor.

Regenstrief scientists and affiliated scientists may register at the member rate and should select "Pay by Invoice" as method of payment during checkout. Appointments must be current and verifiable.

Accepted forms of payments:
Individuals or institutions/organizations located in the United States may pay via credit card or check or invoice. (Make checks payable to Regenstrief Institute, Inc.)
Individuals or institutions/organizations located outside of the United States must pay via credit card.
Payment Policy: In order to be officially registered and participate in the QCA/CNA Regenstrief Seminar, registration must be complete and payment must be received in full. Registrations are non-transferable.

Cancellation Policy:

In the event that a participant chooses to withdraw from the seminar, a 75% refund will be issued provided the request is made in writing to the event organizer by August 25, 2017. The event organizer reserves the right to make all final decisions regarding registrations, cancellations and refunds.

Questions? Contact the event organizer by using the Contact button located at the bottom of this page.
WHAT TO EXPECT PRIOR TO THE WORKSHOP:
Registered participants will receive a detailed syllabus. All required and supplementary readings will be made available to registrants three weeks in advance.
VENUE and TRAVEL INFORMATION:
For out-of-town participants, downtown Indianapolis offers many different hotels at different price points.

Visas: Regenstrief Institute welcomes seminar participants from all countries. For participants who will

need a visa to enter and visit the United States (participants originating from countries not participating in the Visa Waiver Program), the QCA/CNA Seminar Coordination Committee will provide via email an official invitation letter upon request by the participant. For more information about visiting the United States, please visit the U.S. Department of States' tourism website at

https://travel.state.gov/content/visas/en/visit.html

.



Request

this service by contacting the event organizer. Should a registrant's visa application eventually be denied by either the United States Embassy or Consulate, then the registration fees will be fully refunded (100%) upon request by the registrant. The event organizer cannot intervene or contact the United States Embassy/Consulate on behalf of the registrant for any reason.

In order for an invitation letter to be issued by the QCA/CNA Seminar Coordination Committee, the participant must meet both of the following conditions:

Complete the QCA/CNA Seminar registration form and

Pay for the conference in full.


FACILITATOR BIOS: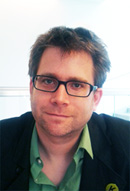 Michael Baumgartner is a Swiss National Science Foundation Professor at the Department of Philosophy of the University of Geneva, Switzerland. His research focuses on questions in the philosophy of science and logic, more specifically, on aspects of causation and causal reasoning with QCA and CNA, regularity theories, interventionism, determinism, logical formalization, argument reconstruction and modeling in the social sciences. He has published in journals such as the British Journal for the Philosophy of Science, Comparative Political Studies, Dialectica, Erkenntnis, Field Methods, Journal of Philosophical Logic, Sociological Methodology, Sociological Methods & Research and Synthese. He has developed the method of CNA and is a co-author of the corresponding cna package for the R environment. For further biographical details, see his Homepage.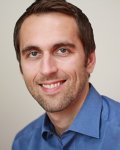 Alrik Thiem is a post-doctoral research associate at the Department of Philosophy of the University of Geneva, Switzerland. The main part of his work addresses questions of methodology in the field of empirical social research methods, primarily configurational ones such as Coincidence Analysis, Event Structure Analysis and Qualitative Comparative Analysis. He has taught nationally and internationally on QCA, and has published methodological and applied work in numerous journals, including the American Journal of Evaluation, Comparative Political Studies, Political Analysis, Sociological Methodology and Sociological Methods & Research. He is the author of the QCApro package, and a co-author of both the QCA package and the cna package for the R environment. For further biographical details, see his Homepage or his ResearchGate website.