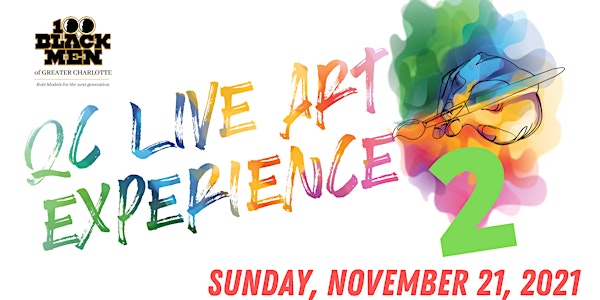 QC LIVE ART EXPERIENCE 2
An assembly of Charlotte's top Creatives gather for create new and original art. LIVE, before art enthusiasts at Studio 229 on Brevard
When and where
Location
Studio 229 on Brevard 229 South Brevard Street Charlotte, NC 28202
About this event
On Sunday, November 21, 2021, inside Studio 229 on Brevard beginning at 1:00pm, an assembly of some of the most talented and gifted artists in Greater Charlotte will showcase their talent at the QC Live Art Experience.
This will be a cool artistic affair where gifted master artisans come together to create individual, on-the-spot, never seen art in front of hundreds of onlookers.
Each Artist will have 3 hours to "wow" the observant attendees and create one piece of art in an atmosphere of cool, chill-music, food and fun. When the clock stops, the Artist's works will be placed on display and auctioned to the highest bidders. The proceeds will be split between the Artists and the 100 BMOC.
The QC Live Art Experience 2 comes off the heals of the first very successful event in August 2021. The success and demand for more was so intense that the 100 Black Men of Charlotte elected to do it again, before the close of the year. Both events are fundraisers to benefit the MOY Programs of the 100 Black Men of Greater Charlotte AND the local Artists.