Event Information
Location
Stonehill College
320 Washington St
North Easton, MA 02357
Refund policy
Refunds up to 30 days before event
Eventbrite's fee is nonrefundable.
This is the premier QB/WR/DB competition camp in New England, run by M2 QB Academy and Current &Former College/Professional QB's and Coaches
About this event
M2 QB Academy is running our 4th Annual Mass QB/WR/DB Showdown Camp. This years camp is limited to 48 QB's & 48 WR/DB's per session with 10+ coaches at each session. This is a 2 -Day Camp and there will be 2 groups (AM group & PM group) 3 1/2 hours each day. 9:30-1 PM and 3:00-6:30 PM. This will include field work & classroom time. On May 28th you will be emailed your group and time slot as well as other important information to review for the camp. DB's are also welcome as we will do 1 v1's and 7v7!
This camp will have college coaches from all Divisions attending it. Last year we had 20+ College Coaches attend. You will have an opportunity to earn a spot in the finals to showcase your skills in front of the entire camp. This takes place the final 1/2 hour of camp on Sunday.
This competition camp will chart and score Quarterbacks on skill execution, play outcome, leadership ability, QB IQ, and poise to crown the top attending QB. Throughout the weekend leaderboards will be updated and posted based on overall score. This is a true test of what it will be like at the collegiate level. Our unique rubrics & scoring system makes this camp very unique. We are confident in saying this is New England's Premier QB camp for Exposure, Development, and Competition. The top 8 overall QB's will be crowned as the New England 8.
Wide Receivers/ Defensive Backs that attend will be given gear, coached, scored , and top 5 performers will be crowned
Alongside of M2 QB Academy Owner, Mike McCarthy, current College Coaches and Former College Coaches and QB's will be mentoring and coaching the attending athletes through innovative reactionary drills that translate directly to gameplay. Attendees will learn cutting edge fundamentals used by current NFL Quarterbacks. Drills will include next level movement strategies and solutions to help build the complete QB. In addition, each athlete's mechanics will be analyzed through video analysis to correct any biomechanical flaws.
This Camp is available to the Class of 2022-2025 QBs throughout the Country. WR/DB registration is open to professional, collegiate, and high school WRs/DB's . This will be a high level, competitive atmosphere.
Scroll down for more details.
Camp Details:. This is a 2 day QB/WR/DB camp, there are 2 camp times offered. Group #1 is 9:30 AM to 1:00 pm on Saturday, June 11th & Sunday June 12th. Group #2 is 3:00 pm to 6:30 pm on Saturday June 11th & Sunday, June 12th 2022. Both of these camps will be competitive and high level. M2 QB Academy will host the camp. Athletes will receive Official QB Showdown Performance Gear. We will have special guest speakers at our Camp as well. Check out our coaching staff below, that list will be continuously updated as we get closer to the camp.
Limited Spots Available: One of the things that makes our Showdown Camp unique is the individual instruction and amount of quality reps each QB & WR will receive. There is a maximum 6:1 QB to coach ratio to ensure each athlete gets the proper instruction and tools to take their game to the next level! Only 48 QB & WR spots are available so once our camp is full we will close registration. WR registration is 50$, if you are bringing a WR have them register under the WR registration & they will receive a Camp T-Shirt and be able to participate in the camp. 
Video Analysis: Each Quarterback will receive 4k film from the camp. All of our drills will be filmed.
Arm Strength & Accuracy: Coaches will teach Mike McCarthy's cutting edge mechanics and fundamentals that will help improve consistency and lead to an increase in velocity and accuracy. These same mechanics are taught by the top QB coaches in the nation and in The NFL. 
Exposure : Mass QB Showdown will be constantly updated on the M2QBacademy Instagram feed and drills will be filmed. College scouts will be in attendance and film can be sent to College coaches upon request. Athletes will be promoted on the M2 QB Academy Instagram page which has 75,000 followers. We also have over 800 College Coaches following us on Twitter and will post videos of the top performers on our Twitter page.
What to Bring: Each athlete must bring a football with the athlete's name clearly marked on it, cleats, water, and a competitive and receptive mindset!
Location: Stonehill College
Stay Connected with Coach McCarthy and Camp Updates: For the latest on Camp updates and training tips, follow M2 QB Academy on Instagram and Twitter: @M2_QBacademy 
Following registration you will be added to the E-mail list that will provide updates on newly added camp coaches and colleges attending the Showdown. For any questions regarding registration or camp details, please contact Mike McCarthy at 508-932-0632 or e-mail: M2QBacademy@gmail.com
MASS QB SHOWDOWN COACHES
Camp Executive Mike McCarthy, Former Professional Quarterback & College QB Coach, current owner of M2 QB Academy, Bridgewater State University Hall of Fame QB, 4 year starter and record holder, has mentored over 300 QB's throughout the country since 2014, also a current Under Armour QB Coach.  Check out the organizer description below for more information and Testimonials. Full bio and 2020 QB Showdown Camp Recap can be found on www.m2qbacademy.com
Joe Clancy,  Former Merrimack College (Division I, FCS) Quarterback Coach, Recruiting Coordinator, and Pass Game Coordinator. Former All American QB for Merrimack College. NE-10 all time conference leader in completions, 2x Conference MVP, and Former Professional QB for the AFL, FXFL, and European Football
Alex Mclaughlin, M2 QB ACADEMY COACH, Current Bridgewater State University Quarterback Coach & Pass Game Coordinator. 2 Time High School Offensive Coordinator and QB Coach, Former 1st Team All MASCAC QB/RB and record holder, he was a 2 Year Captain at BSU. MIAA Superbowl Champion Quarterback for Littleton MA, and was selected to the super 26 All State Team. He is a Current M2 QB Coach
Steve D'emilia,  M2 QB ACADEMY COACH Former Bridgewater State University 3 Year Starting Quarterback, Captian, and record holder for multiple career and single season passing records. Current M2 QB Academy Coach & QB. Steve has 3 Years of experience training over 100 QB's in the New England area.  (Bridgewater-Raynham)
Cam Moitoza,  M2 QB ACADEMY COACH Former Bridgewater State University Football Coach, 3 year Starter at Bridgewater State University & Current M2 QB Academy Coach, All MASCAC Selection as a Senior, Played professionally in the CAN-AM IFL, has worked with M2 since inception in 2018
Michael G. McCarthy, Former University of Connecticut Football Coach (Division I FBS), Former Starting DB University of Connecticut, over 20 years of Personal Quarterback coaching experience, mentored youth, high school, and college Quarterbacks, Offensive Coordinator for top 20 all-time scoring team in Massachusetts High School history (2008) 
Eric McCarthy, Former College Football Coach at the University of Connecticut (Division I FBS), Pace University, Plymouth State University, and Current Head coach of Georgetown High School, Former Umass Dartmouth Quarterback, 10 years of Quarterback coaching experience
Greg O'Sullivan, M2 QB ACADEMY COACH, Former Offensive Coordinator for Middleboro High School, leading them to a Superbowl Championship in 2017. Has over 8 years of coaching experience working with Quarterbacks & WR's
Justin Bernard, Current OC at CRLS, Legacy NE Coach, and Former 3x D-II All American and Reception leader WR
There will be multiple College Coaches and College QB's added to this list as the camp nears closer.
Check out our Website for the Article recapping our 2020 Showdown Camp at www.M2QBacademy.com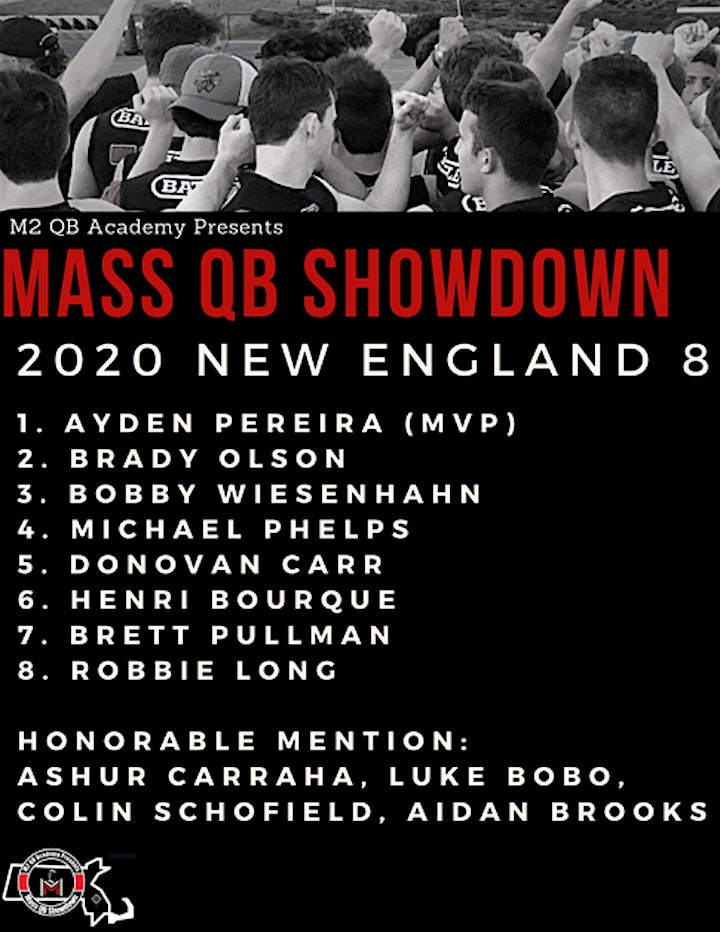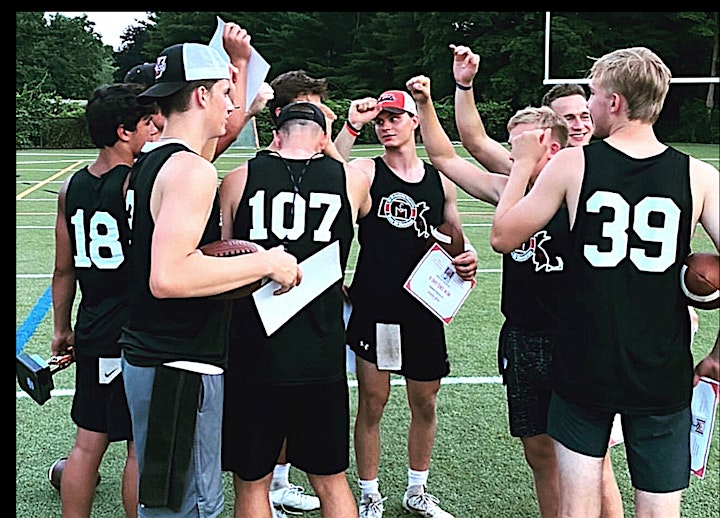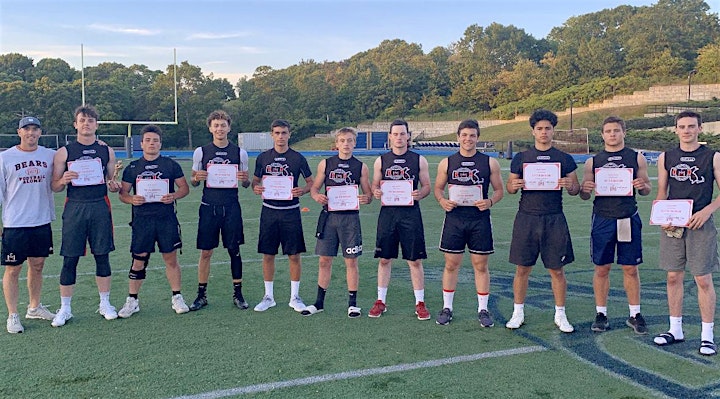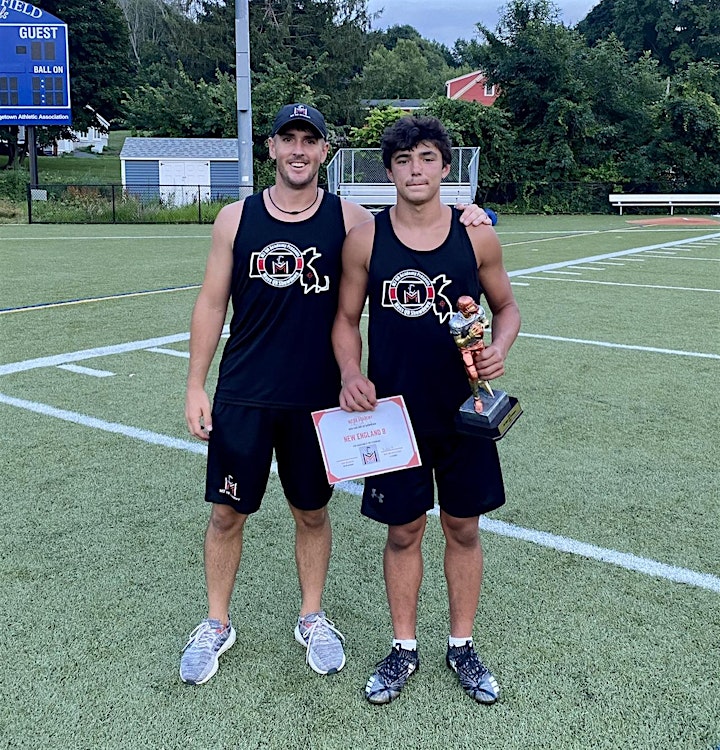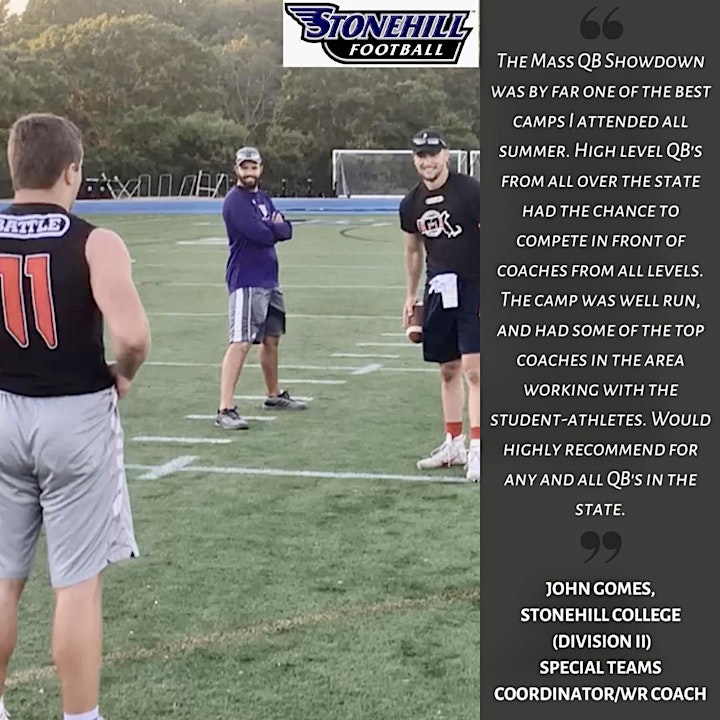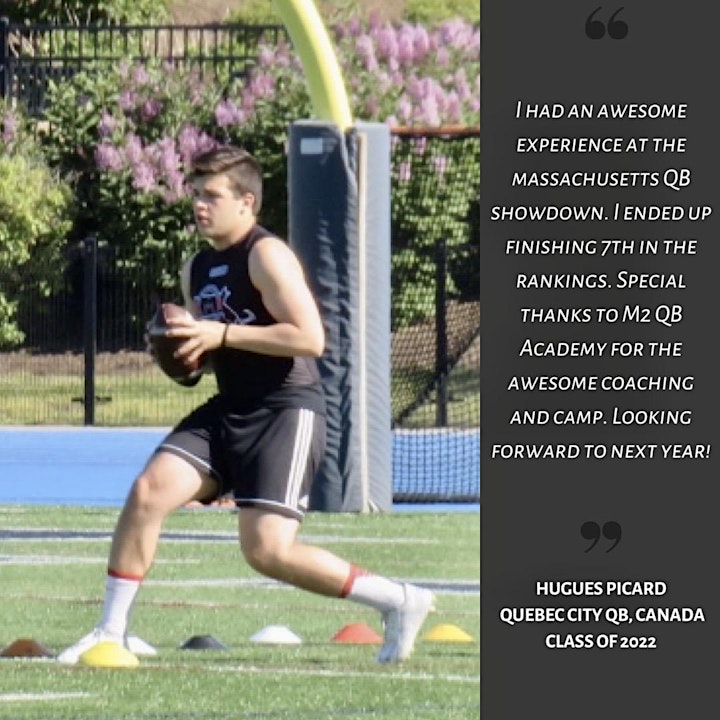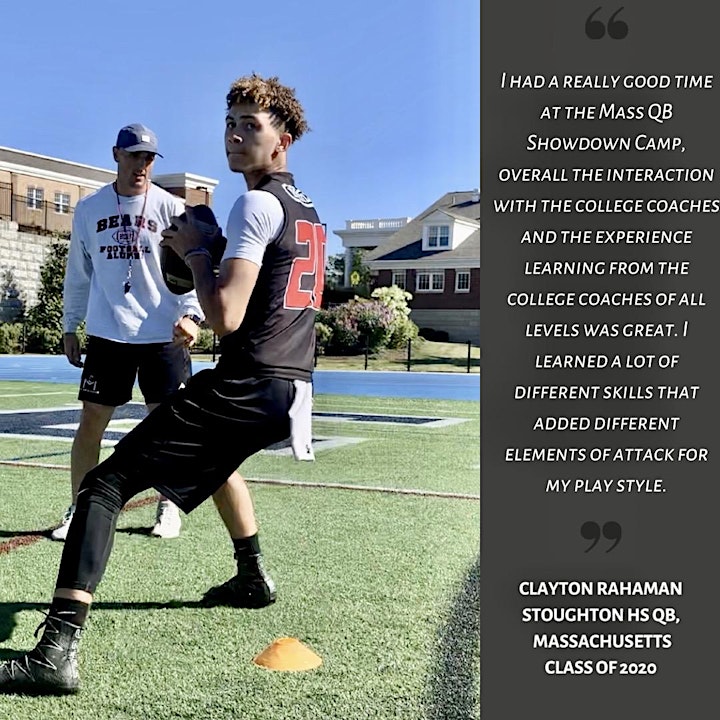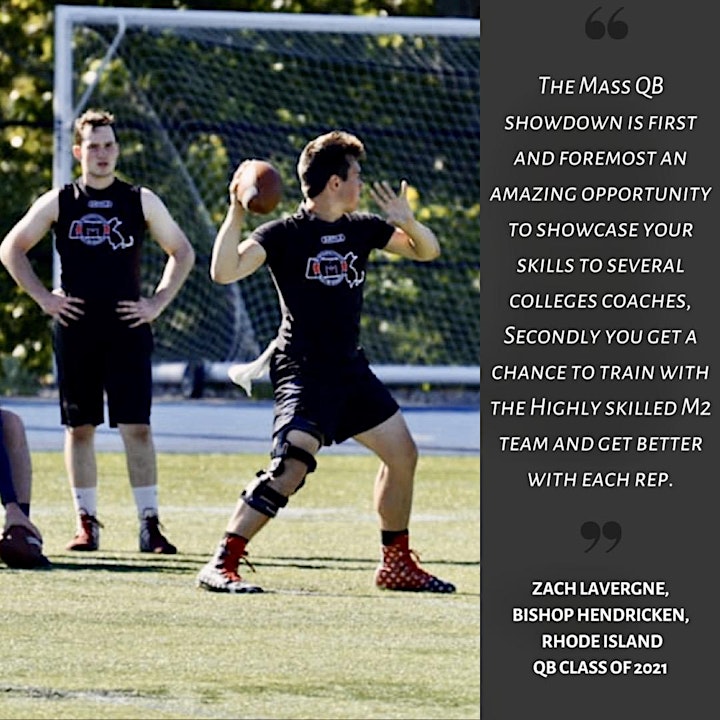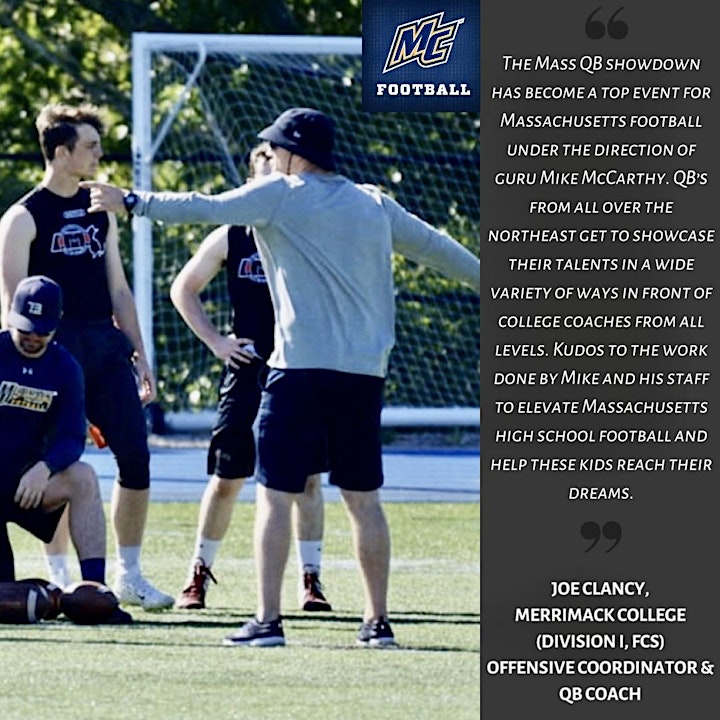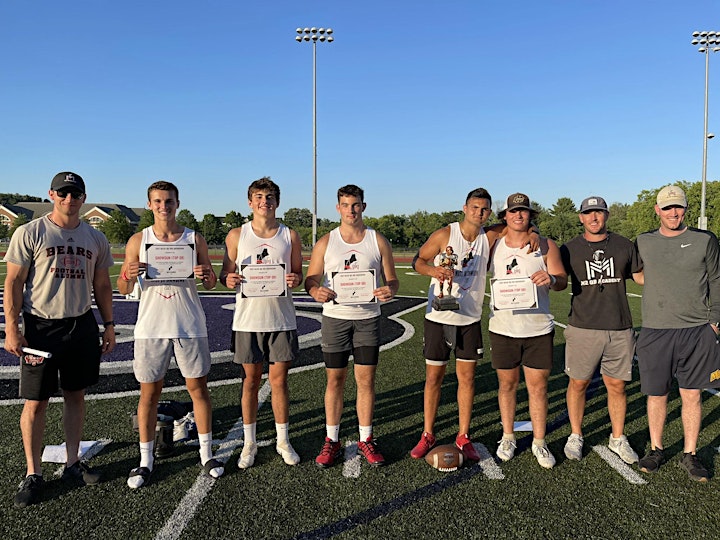 Date and time
Location
Stonehill College
320 Washington St
North Easton, MA 02357
Refund policy
Refunds up to 30 days before event
Eventbrite's fee is nonrefundable.