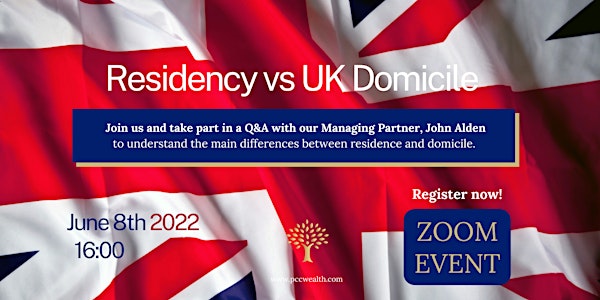 Q&A - Residency vs UK Domicile
Online webinar with our Managing Partner, John Alden who will give an initial overview of the differences followed by a Q and A session.
About this event
Do you understand the difference between Residency and Domicile?
If not, here is your chance to ask John all you need to fully understand the key differences between them and how they can impact you.
Residency:
Where you pay Tax
Time Spent and UK ties
Statutory Residency Test
Domicile:
3 types of domicile
Impacts on IHT (Inheritance Tax)
Register for free! - The Zoom link will be sent via email after registration.