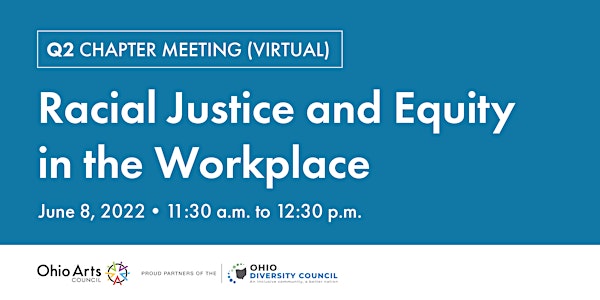 Q2 Chapter Meeting: Racial Justice & Equity in the Workplace (Virtual)
Join us for a session on racial justice and equity in the workplace.
About this event
This is a virtual event.
Racial inequity continues to be a paramount issue that impacts workers at all levels across the nation. During this session, panelists will share ways business leaders can promote racial justice and equity within workplace culture by leveraging DEI best practices and initiatives. will discuss how to implement best practices and hold productive conversations on this crucial topic.
This panel discussion will be led by:
Simone Crawley, founder and CEO of Crawley Cultural Consulting
Michael Davis, chief of the office of reentry and enterprise development at the Ohio Department of Rehabilitation and Corrections
Kalitha Williams, Ohio outreach and advocacy manager at AARP