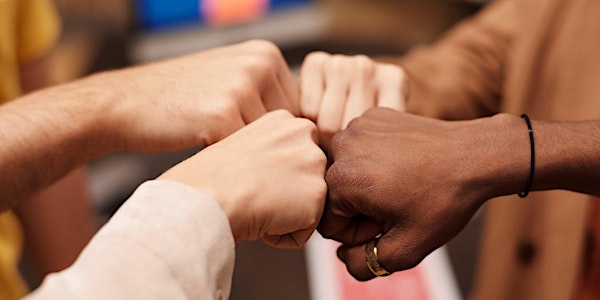 Q-MoB Community Visioning Game & Potluck
Community visioning game & potluck to build on-going groups & classes for queer men in the Berkshires fostering community, wellness, & fun
When and where
Location
South Berkshire Friends Meeting 280 State Road Great Barrington, MA 01230
About this event
3:00-4:30 pm Community Visioning Game
4:30-6:00 pm Potluck
Q-Mob is a non-profit, intergenerational group of queer men in the greater Berkshires region who are organizing regular gatherings & events for queer men that promote community, friendship, wellness & fun. We are looking for queer men who might enjoy facilitating or participating in activity/support groups like:
* Hiking* Game nights* Potlucks/Curated Dinners* Movie Nights* Arts/Theater/Music/Dance Outings* Fitness/Wellness Groups* Cooking/Restaurant Gatherings* Crafts/Fiber Arts Groups* Snow Sports Group* Vision Quest/Vision Support Group* Recovery/Healing Groups* Yoga/Meditation Group* Massage/Reiki Exchange Group/Class* Gardening Group* & Any Other Groups that promote community, wellness, & fun
At this event, we will play a game that brings you together with several groups of men who share one of your interests to try to identify co-facilitators, time, & place for a first gathering of the men who share that interest.
We'll also elect a Q-MoB Interim Steering Committee to better organize our group.
Then we'll have a potluck to get to know one another. Please bring a dish of something you would enjoy to share with about 6 other people. Please label the ingredients in your dish to help people with food allergies.