Pythology Lecture Series: Data Science with Python

Friday, May 1, 2015 from 10:00 AM to 6:00 PM (EDT)
Event Details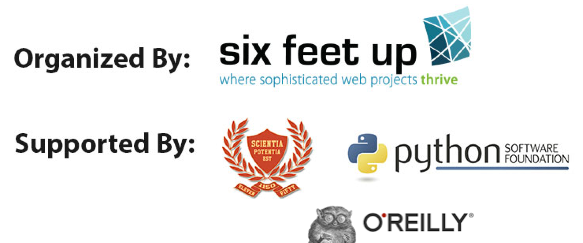 The next Pythology event is coming on Friday, May 1st! Come learn about Data Science with Python. Python developers will gain insight into what it looks like to leverage real world Python applications for use in projects that use Big Data.
Python has a robust ecosystem of tools and is quickly becoming the go-to programming language for Data Science applications. In fact, over the past year Python has succeeded in overtaking R in big data jobs (see stats at http://bit.ly/1NEaURU).

Eleven Fifty has graciously offered to host us at their amazing venue in Carmel, Scott Jones's mansion, an award-winning house that was built to include cutting-edge technology while still maintaining an English country manor house look and feel.
Space is limited, so don't miss out on this awesome event!
The event will include several great talks and inspiring lightning talks from top speakers in the Indianapolis area:
Python pandas - Data Exploration the Python Way
by Neal Thomison, Owner and Consultant, Bangtree & Associates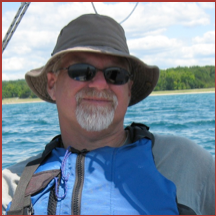 Powerful tools can make the difference between an effort's success or failure. And when that effort involves data exploration and analysis is nice to have pandas in your toolkit! pandas provides high-level data analysis tooling that is both flexible and performant. Leveraging Python and the Python ecosystem, pandas allows you to work efficiently with series and tabular data in a way your already use to: the Python way. This talk will provide an introduction to the concepts behind pandas and then use some real-world data to illustrate how you use it. These concepts will include: how to handle missing values; data indexing and slicing; how to aggregate and align data; the practical matters around reading and saving data; and handling time-series.
Practical Graph Theory: Applications to Real World Problems with Python
by Tyler Foxworthy, Chief Data Scientist, KSM Consulting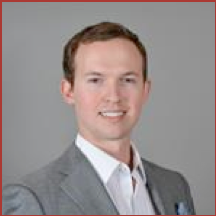 Graph theory is a mathematical framework for analyzing the connections between people, places, and things. In data science practice, graph theory has numerous applications ranging from fraud detection to natural language processing. In this talk, I will provide a high level introduction to graph theory and demonstrate the use of the Python igraph package along with scikit-learn to identify topic models in natural language texts.
Plumbing for Data Science
by Pradeep Gowda, Staff Engineer, Proofpoint Inc.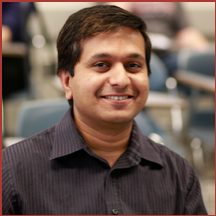 Before we can start digging into the data to find new insight, we must first have it, and in a format that is suitable for analysis. Fortunately, Python has always been a MVP when it comes to data extraction, cleaning, pre-and-post processing of data and results. We will cover ground on extracting data from the web, getting familiar with command line tools and storing it in databases.
Big Data in Biomedicine: The Urgent Need for Data Wrangling, Data Mining and Visualization Tools and Expertise
by Sean Mooney, PhD, Chief Research Information Officer, University of Washington Medicine and also Professor, Department of Biomedical Informatics and Medical Education, University of Washington, Seattle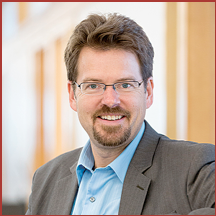 The healthcare clinical enterprise is currently facing a flood of data that has become an ocean of complexity and challenge. Along with this, there has become an urgent need for data science and analytics in biomedical research. The University of Washington Medical Center and its partners are no stranger to this digital world. With four hospitals, more than 20 primary care clinics, nearly 270 specialty clinics, 9 urgent/emergency care centers, 20+ pharmacies, and a trauma center that serves Washington, Alaska, Montana and Idaho, our data research and analytics needs are complex and potentially highly impactful. In this presentation, I will give an overview of the data challenges we face in research from basic to clinical medicine. I will present the need for data wrangling expertise, visualization tools and data mining methods including natural language processing, graph theoretic approaches and machine learning. I will also describe the challenges around clinical data research including data governance, security and the ethical use of human subjects data. As a Python developer since 1996, I will highlight successes as vignettes and current trends in Python tools in biomedical research applications. Finally, I will look toward the future where patients and their healthcare are even more tightly connected through mobile health applications, advances in electronic health record technologies and the emergence of precision medicine.
A Cheap Date With Spark. Analyzing 150GB of data for $5 in one hour.
by Alec McGail, Systems Engineer, Perscio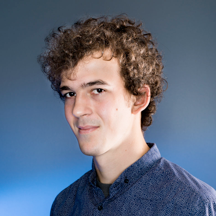 When working with very large datasets, sometimes getting quick answers isn't easy, even when asking simple questions. In the Python world, Spark has turned this on its head, offering a solution for scalable in-memory data processing. Although its written in Scala, the Python binding makes it extremely approachable to us Pythonians, and in no time you'll find yourself interacting with your data ad-hoc on a cluster.
In this talk I'll show you the amazing power of Spark by analyzing three months of Wikipedia Page Traffic Statistics totaling 150GB. This is an open dataset provided by AWS. We'll bring the full dataset into memory on a 17-node cluster (259.25 GB RAM) and demonstrate (during the presentation) finding insights in this data using Spark. The whole analysis will cost us $5.
Friday, May 1st Event Schedule:
10:00 Registration & networking
10:30 Kickoff
10:45 Plumbing for Data Science (Pradeep Gowda, Proofpoint)
11:45 Python pandas - Data Exploration the Python Way (Neal Thomison, Bangtree & Associates)
12:30 Lunch catered by Yats
1:30 Announcements
1:40 Lightning Talks
2:25 Big Data in Biomedicine: The Urgent Need for Data Wrangling, Data Mining and Visualization Tools and Expertise (Sean Mooney, University of Washington Medicine)
3:25 Practical Graph Theory: Applications to Real World Problems with Python (Tyler Foxworthy, KSM Consulting)
4:25 A Cheap Date With Spark. Analyzing 150GB of data for $5 in one hour (Alec McGail, Perscio)
5:10 Closing statements & networking
Join us for this focused day of Python, meet fellow Pythoneers, and advance your knowledge while working with Data Science applications. Sign up today!
Have questions about Pythology Lecture Series: Data Science with Python?
Contact IndyPy
When & Where

Eleven Fifty Coding Academy
1150 W 116th St
Carmel, IN 46032


Friday, May 1, 2015 from 10:00 AM to 6:00 PM (EDT)
Add to my calendar
Organizer
Organized by Six Feet Up, IndyPy is a group of Python enthusiasts who meet in Indianapolis, IN, monthly. IndyPy is for anyone interested in learning more about Python programming as well as meeting other Pythonistas. Beginners, advanced developers, and tinkerers are always welcome to join us for Python, beers, and great conversation. More info is at http://indypy.com.