Description
Feel The Boom
Bring your friends and come out to Cedar Lake Cellars on September 21st for the largest fireworks event in the region!
Each year, some of the top fireworks choreographers converge in St. Louis to compete for the crown by showcasing their skills combining the arts of music and pyrotechnics into what are known as "pyromusicals." These are often described as "a concert in the sky."
The display – actually a series of 7 displays – lasts over 2 hours, and includes one of the ONLY pyrotechnic competitions in the US today, demonstrations of large shells up to 12 inches in diameter, gasoline fireballs and professional displays.
Last year, crowds topped 8,000 people. We warn you that once you have experienced it you will be back!
---
EVENT SCHEDULE:
Pyromania Gates Open: 4 p.m.
Family Festival Area: 2 to 7 p.m.
Fireworks Show: Starts at 7:30 p.m. (Lasts approximately two hours)
Cedar Lake Cellars: Tickets include all day winery access (21 and up only). Winery hours: 10am - 10pm.
(See Event Map below.)
PRICING:
General Admission (Early Bird): $20 (SOLD OUT!)
Children Under 5: Free
VIP Admission (Early Bird): $100 (SOLD OUT!)
Preferred Parking: $25 (General Parking is free!)
General Admission Ticket Includes:
- Pyromania Event Access
- Spectacular Fireworks Show
- Family Festival Area
- All Day Access to Cedar Lake Cellars Winery (21 and up only)
VIP Ticket Includes:
- Exclusive VIP Tented Area (4 p.m. - approx 9 p.m.)
- Delicious Catered Food by Sugarfire
- Up-Front Seating For The Displays & Event Competition
- Unlimited, Beer, Wine and Water
- Private Restrooms
- All Day Access to Cedar Lake Cellars Winery (21 and up only)

Event Pricing: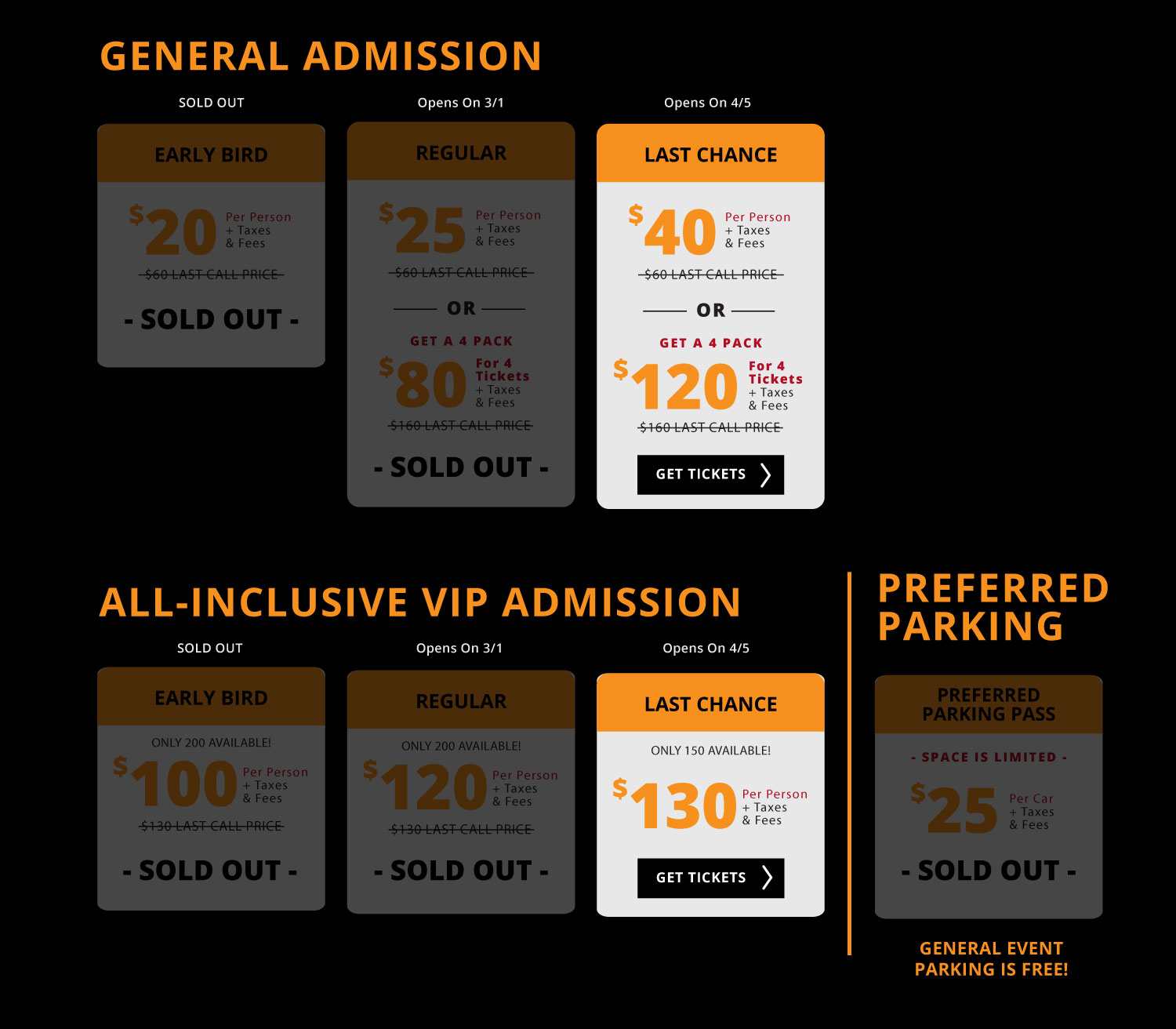 Event Map: