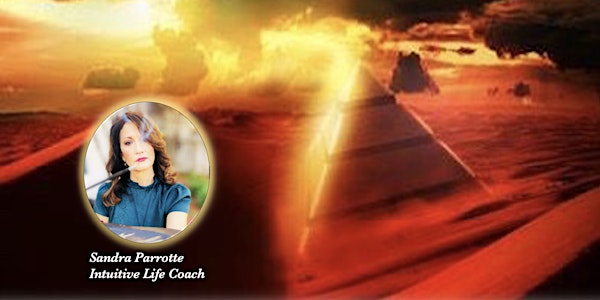 PYRAMID OF LIGHT - FULL MOON ENERGETIC CLEARING ACTIVATION
Lean into the full moon in Aquarius energy to clear away old patterns and ignite your inner flame of your heart's desires.
About this event
The Full Moon in Aquarius is propelling us forward to take our power back, bring back love and listen to our soul calling.Leo ignites the courage in us to stand strong in our knowing of our heart's desires. Goddess Isis comes to challenge you to align with your awaken soul, to go deeper in your truth, feel your passion and purpose. She will clear any obstacles that are blocking you from your sacred connection to the Divine that serves you through unconditional love.
Now More Than Ever this world needs Divine Feminine leadership to bring harmony, unity and healing. Now is the time to get real and remove the mask, the walking on eggshells, pretending to be something you are not! Free yourself from the shackles that are blocking you from illuminating your most authentic, truest self. Goddess Isis will hold the sacred container to guide you through letting go of the old patterns from this lifetime and other lifetimes to raise your vibration integrating a civilization based on fear to a love-based culture that will expand spiritual growth and shine the light on our destiny path.
Pyramid of Light Activation will nurture your light returning you to love activating your heart consciousness calling forth your authentic authority, connection, abundance and a sense of belonging.
Join me, as we support each other, August 13 at 6:30 pm CST via a online zoom event that will be recorded with a replay sent out to participants that register.
My co-hosts, Rose Mulroney and Maria Chowdhury, will be holding this beautiful space with me to help you feel a sense of belonging and connection in oneness.
What to expect:
Be prepared to move around as we enter the Chamber of Darkness where you will be emplowed to take your power back by shaking loose any attachments that are hiding that need to be released.
Bring your favorite crystals for the clearing activation as we enter the pyramid of Light meditation.
Journal any messages, words, symbols, that come through as a gift from your higher self
For those who are open to receive, I will offer a personal one word Oracle card reading from your higher self after circle has closed to take with you for support outside of temple.
What to bring:
Plenty of water to stay hydrated
Bring your favorite crystals for clearing, protection and transmuting during the meditation. (Examples; Blue Lapis Lazuli, Clear Quartz, Obsidian)
Annointing oil to connect to your heart consciousness
Journal and pen
Your whole self :)
I hope to see you, sisters! My heart is open to receive you with open arms.
Sandra
PLEASE NOTE: This online zoom event will be recorded and a replay will be sent to all participants. Please note this event will be reviewed by the Temple Guide Training instructor for certification purposes only.
Disclaimer: I do not claim to be a professional energetic clearing coach. I am mirroring a Goddess Isis Oracle card meditation as a form of a energy clearing practice.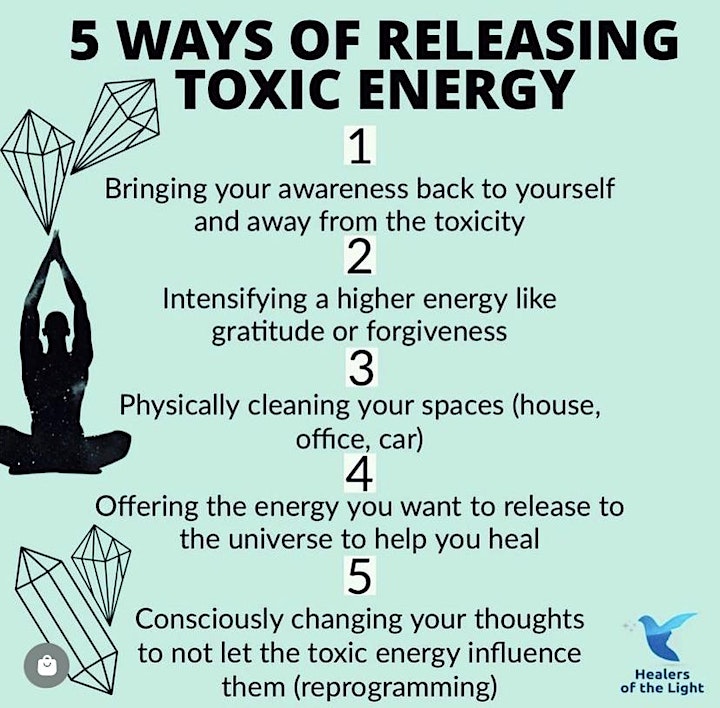 Sacred Agreements are our on-line guidelines and rules of engagement. These guidelines are what we all agree to in order to create sacred space that embodies trust and healing to deepen our practice. These agreements are used for in person and online temple sessions in our community.
Please be sure to to listen to the video below and be in aligned to say yes to these agreements prior to registering or entering temple. Thank you, beloved
No matter what you have been through, you are worthy of joy today. No matter what mistakes you have made, you are worthy of peace. No matter what pain you have felt, you are worthy of healing and living free today! My beautiful sister, you are worthy of everything good today!